Have you ever wanted to be a fly on the wall in the green room of one of your favorite shows?

Here's your chance to see all things that happened behind the scenes at the Survivor: Game Changers finale, before all 20 castaways gathered on stage and Sarah Lacina was named the winner. What fun interactions and side conversations happened backstage that fans didn't get to see or hear?

Let's highlight the most riveting moments you didn't see.

Tai headed over to one of the green room's TVs to look for two very special people in the audience.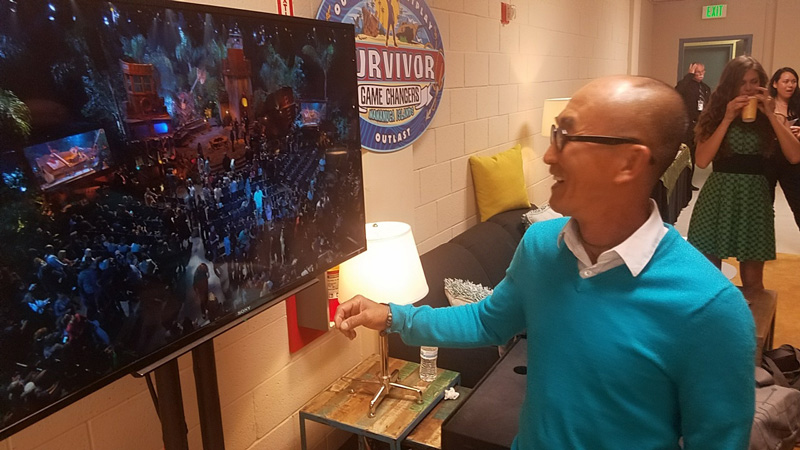 His boyfriend (who visited him in Fiji) and his mother were there to cheer him on from the crowd.

Cirie helped Michaela perfect her finale hairdo.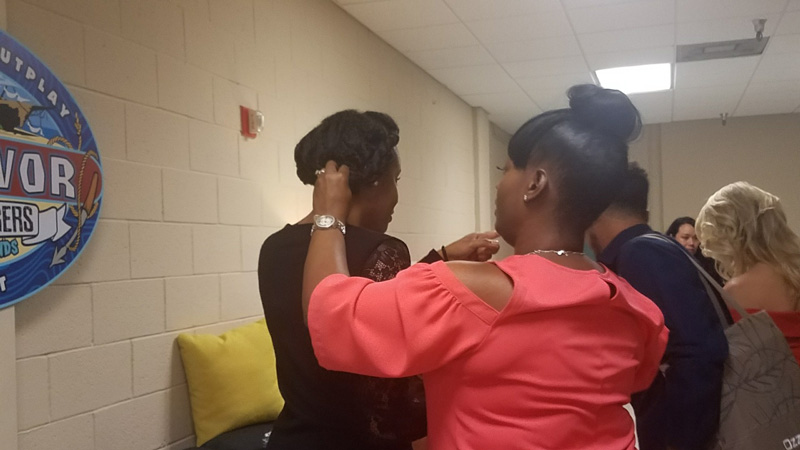 Then the mother-of-three shared how she somehow didn't get one single bug bite while in Fiji.

Debbie, Aubry, Ciera, and Andrea, who just so happened to color-coordinate, posed together several times backstage.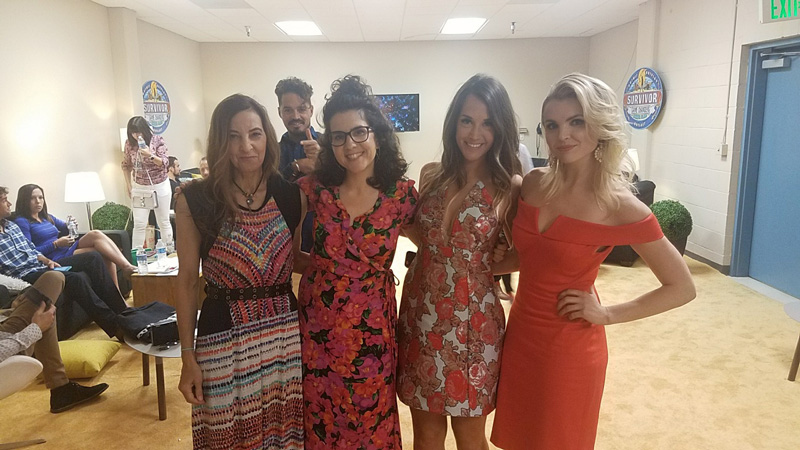 Ozzy, who showed off a fresh look, wasted no time jumping from his seat to photobomb the glam shot.

Speaking of Ozzy, here he is up close sporting a much shorter 'do than on Game Changers.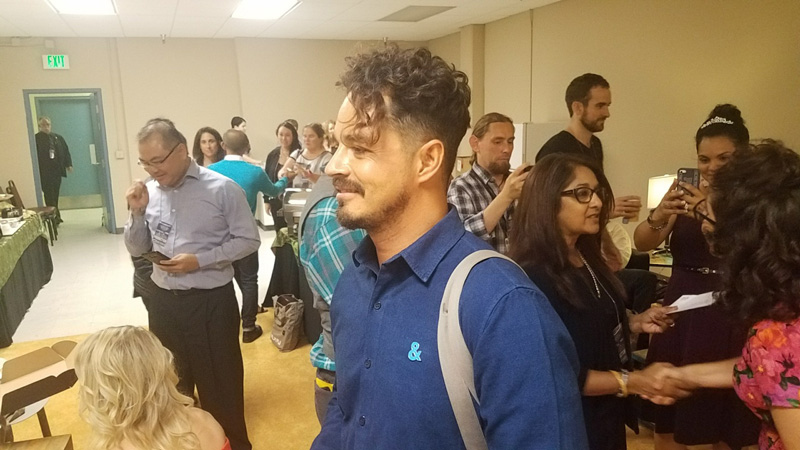 The four-time castaway said he's loving how low-maintenance his new style is and isn't planning on growing his locks back anytime soon.

Troyzan watched the first half of the two-hour season finale from this cozy chair.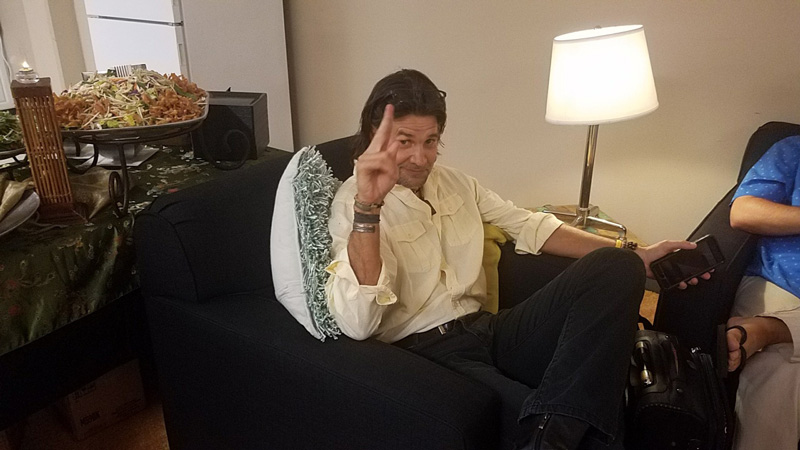 He mentioned how his most authentic self was shown during the season finale's Tribal Council, where he wasn't playing the game anymore... he was just himself.

Halfway through the viewing party, the finalist got cozy with friend and this season's Sole Survivor, Sarah.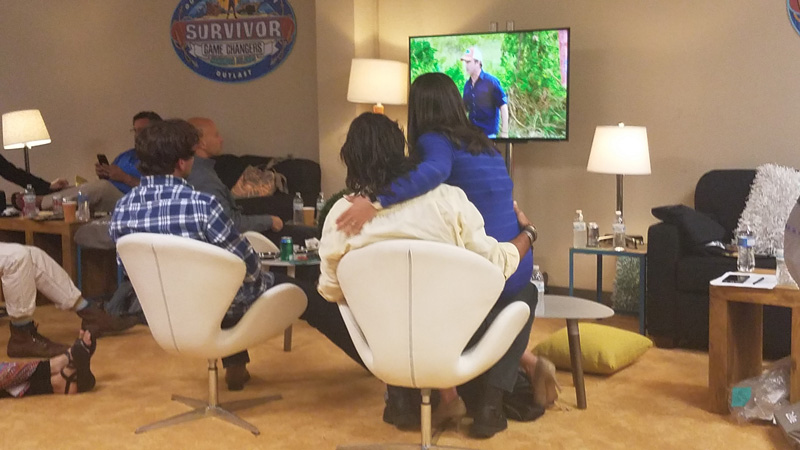 ​They laughed and reminisced alongside JT and Tony.

Caleb—who packed a to-go bag from the catered dinner for his late-night flight—chatted it up with just about everyone.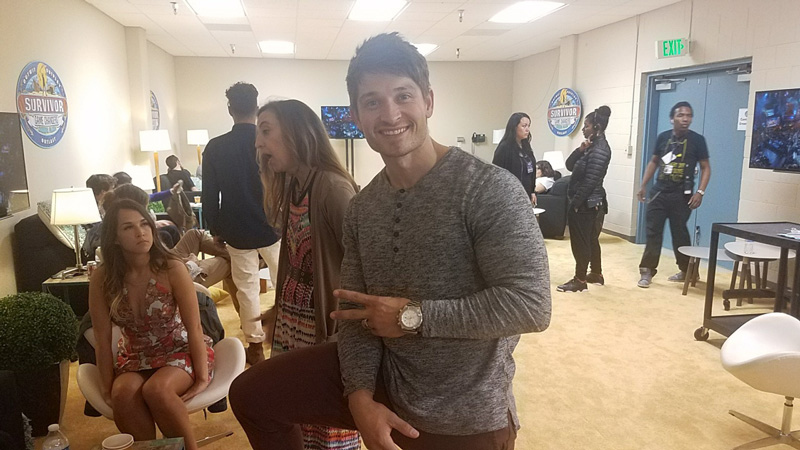 And, of course, gushed about his expecting wife, Ashley.

Brad and Tai bonded in a corner of the room together.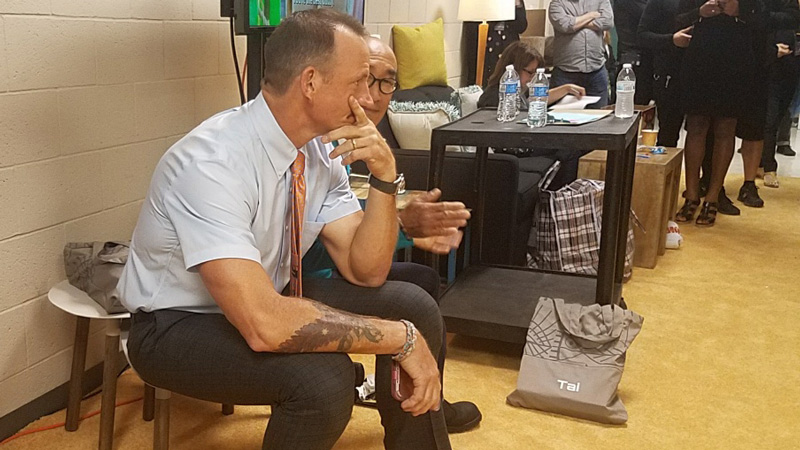 The finalist even told the San Francisco gardener that he was sorry for how he treated him in the finale and that it must have been because of the fatigue and lack of food.

Zeke had a laugh with the "queen"—Sandra Diaz-Twine—who signed Survivor memorabilia for lucky fans.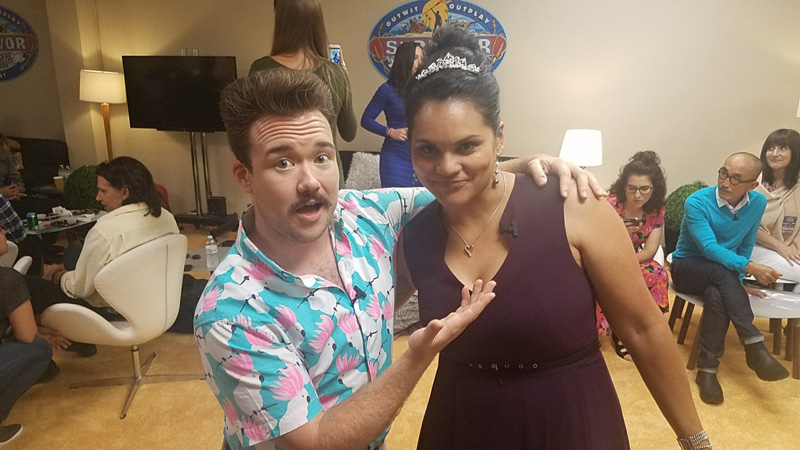 Speaking of fans, some gifted crowns to Sandra earlier in the night. (The one she is sporting above is her own, though.)

Two-time castaway Zeke showed off his "live television shoes" with confidence.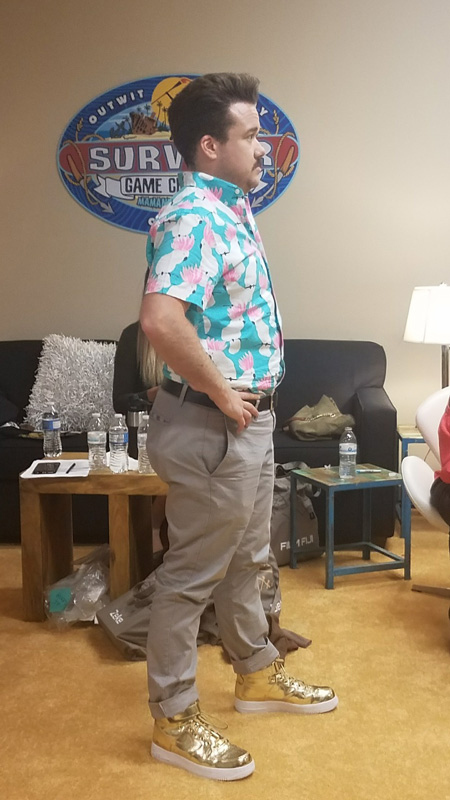 If they look familiar, it's because he rocked the same metallic pair at last season's finale.

Maybe Zeke can wear his shiny shoes when he goes to Fiji again!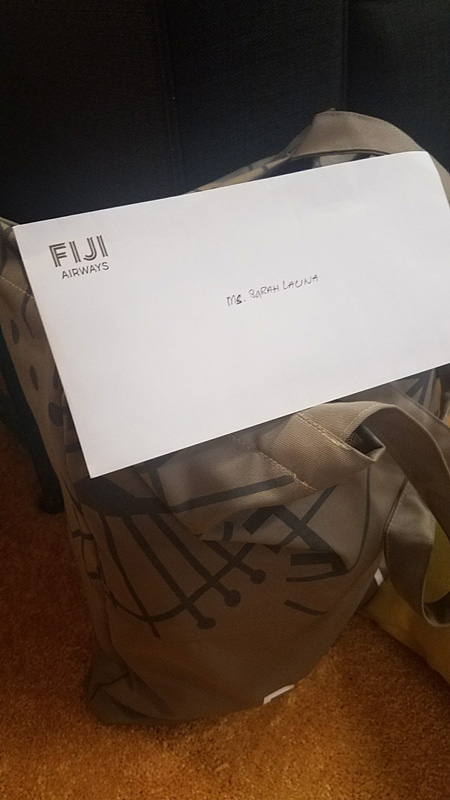 That's right. Each castaway was gifted personalized tote bags and a trip for two back to Fiji for vacation. How rad!

Watch all 34 seasons of Survivor on CBS All Access.

Finally, take a look at the next all-new season of Survivor: Heroes Vs. Healers Vs. Hustlers (Season 35), which will begin airing in Sept. 2017.