When the five remaining Hustlers arrived at the third Tribal Council of Survivor: Heroes vs. Healers vs. Hustlers, a decision had to be made about which tribe member the group wanted to send off before moving toward this season's merge.

It became pretty clear toward the end of the episode that it was between Lauren and Patrick—or so Patrick thought.

STREAM: The Full Survivor Season 35 Episode Entitled "My Kisses Are Very Private"

Patrick, a 24-year-old Alabama native, entered Survivor excited to show his loud and sometimes obnoxious personality to the group, but over the span of the first couple weeks, his over-the-top energy began to rub many the wrong way.

Let's find out what the excitable small business owner had to say about being on the show, what he wishes he would have done differently, and what he really thinks of Lauren.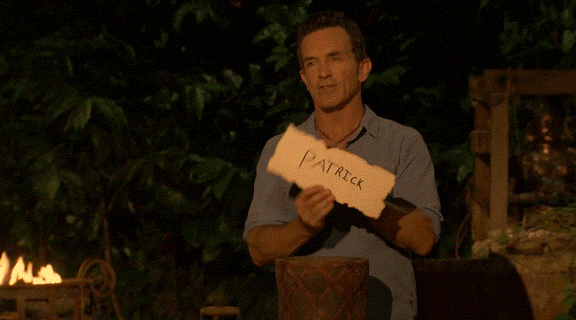 How shocked were you to learn you had been eliminated?

Patrick Bolton: Well, did my facial expressions show that to you at all? I was super shocked and I was super mad because these guys totally lied to me and they did a really good job doing it because I had no idea it was coming.

Looking back now, what do you think prompted your tribe to vote the way they did?

Patrick: I think they voted me out because I [brought a lot of] attention [to myself]. My name was brought up a lot whether it was me being the sole person throwing the sand bags, or me being loud, or me Idol hunting. I was just too much a topic of conversation and I didn't lay low enough.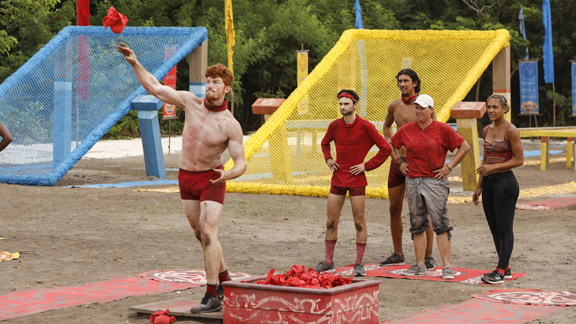 I was there to show my personality, be me, make friends, make impressions on everyone that was there, and hopefully go further in the game, but my strategy didn't work.

Having Ali there… I was too relaxed. I thought I had it made in the shade and that I was for sure going on to the next day, but instead they chewed me up and spat me out.

Is there anything you think you could have done differently to have escaped elimination?

Patrick: Yes and no. I think that if I had done everything except for look for the Idol and obviously won the challenge, I think I'd still be there.

There are so many factors that play into how I could have saved my game and saved face and been able to make it further. It just didn't happen.

I don't regret the way I played. I feel like I played a good game, I just didn't communicate enough. It was was too early for me to leave, obviously. I didn't expect it.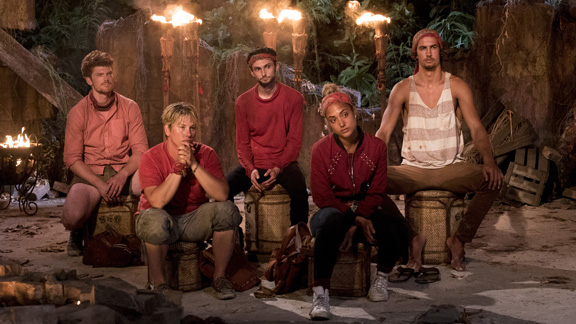 What did Survivor teach you about yourself?

Patrick: To be more aware of peers and my surroundings, and to really understand their emotions and the way they feel. To not be as concentrated on myself.

I thought I was doing a decent job understanding everyone else's emotions, but obviously I wasn't doing the best job at that because Lauren was able to convince everyone that I was unpredictable and Devon wasn't too gung-ho about taking me further in the game.

If I had been able to win over Devon's vote, I would have been able to make it further in the game.

Lauren had a lot to say to you at Tribal. Were you able to see where she was coming from?

Patrick: I knew Lauren was upset, aggravated, or just wasn't 100 percent pleased with me [and] I didn't take that into too much consideration because I thought she was going to be the next voted off, and I didn't care to really cultivate that relationship thinking she was going to leave.

I definitely could have played with Lauren. She's a great person and she means well.

If I had been more concerned with her feelings and the way she thought, I could have potentially worked with her and Ali in the game. I just wish that I had realized that before it was too late.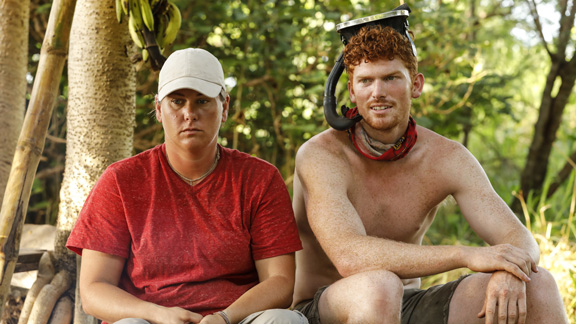 What surprised you most about actually playing Survivor rather than just watching from home?

Patrick: Well, part of what you don't realize is it's very hard to go without eating what you want.

I eat a lot of food, typically, and being out on Survivor, we were thankfully able to start off with a bowl of rice.

We had about a cup to a cup and a half of rice to start. I really enjoyed it. It was some of the best rice I've ever had and it was the only meal I would eat that day.

We would have coconuts, but coconuts are so much work to crack open to eat. You burn more calories getting into them than you do what you get out of them. So, that's one real element you don't realize at home.

Also, going through these challenges.

You have so much adrenaline because as a Survivor fan, you're so excited even watching it and now you take all those emotions because now you're on the show and you're in the moment, and it's literally so amazing being there.

And being able to go to Tribal Council with Jeff Probst, it's super legit. Everything is just so real. When you only get to watch it, you have your opinions of what it's like but everything is literally so different.

Would you ever consider playing again if given the opportunity?

Patrick: One call, that's all. I'm in.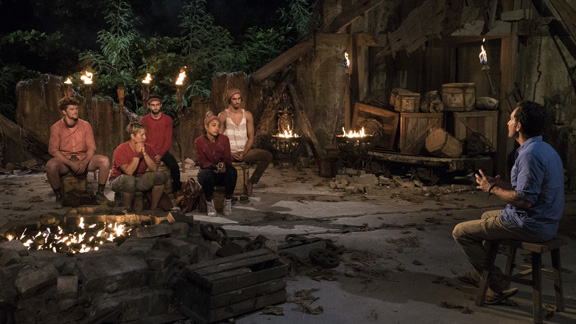 Watch all-new episodes of Survivor: Heroes vs. Healers vs. Hustlers on Wednesdays at 8/7c on CBS and CBS All Access.