Survivor: Heroes vs. Healers vs. Hustlers took a shocking turn during the latest episode when several castaways bolted toward a sand pile to frantically dig for the coveted Hidden Immunity Idol they learned about during their Reward Challenge feast.

STREAM: The Latest Episode Of Survivor: Heroes Vs. Healers Vs. Hustlers

Back at camp, after Ryan noticed Cole leaving to go the bathroom, he swiftly snuck off to retrieve the prize as Chrissy kept a lookout.

And, that's when things got crazy, as others began jetting out toward the same spot to get their hands on the Idol first... not knowing it was already taken.




As Chrissy walked up to Ryan, he asked her to "cover that back up," and she bent down to smooth over the shoveled surface.

Once Cole caught on to what was happening from afar, he immediately raced out and wrestled Chrissy to the ground.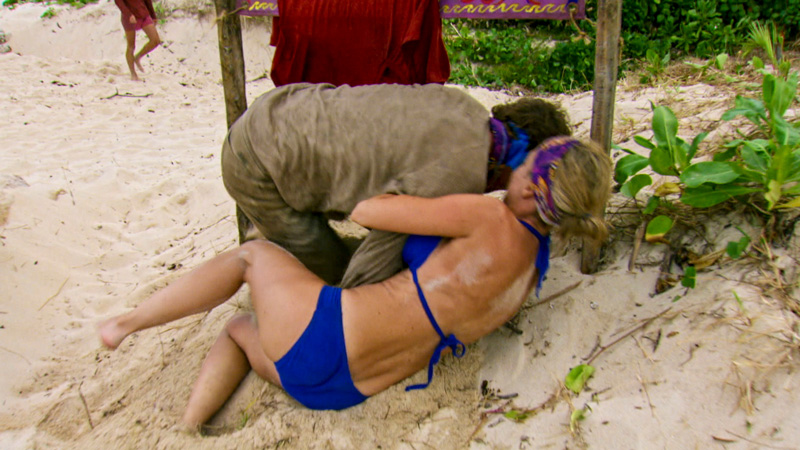 Then, Ben, Joe, and Devon joined in, digging with all their might.

"I'm standing there with the Idol in my little pink shorts, and pandemonium is ensuing in front of me," said Ryan.

"No one really knew what was going on. I was the only one that knew what had transpired."

WATCH: Survivor Castaways Go Crazy For Power In The Latest Episode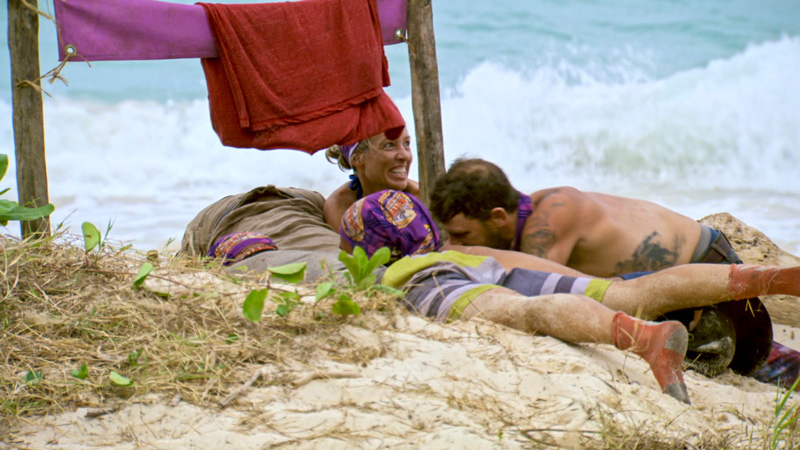 What words did Ben have for Cole after the situation simmered down?

And, did anyone catch on to the fact that Ryan held the Idol?

Watch all-new episodes of Survivor: Heroes vs. Healers vs. Hustlers on Wednesdays at 8/7c on CBS and CBS All Access.