Congratulations To The Winner Of Survivor: Heroes Vs. Healers Vs. Hustlers
Find out which castaway took home the title of Sole Survivor—and a million bucks.
Posted on Dec 20, 2017 | 11:05pm
In a season that pit three groups of people with vastly different characteristics against one another,
Survivor: Heroes vs. Healers vs. Hustlers
was chock full of intense challenges, personal drama, and
shocking moments
.
And true to the
Survivor
legacy, this season was unpredictable to the very end.
STREAM: All 35 Seasons Of Survivor On CBS All Access
But at the end of this incredible journey, only one castaway was able to claim the $1 million prize following a revealing final Tribal Council where everything was laid out on the table and closing arguments were made.
So, which of the final three castaways—
Chrissy
,
Ben
, or
Ryan
—earned the esteemed title of Sole Survivor?
None other than the 34-year-old Marine, Ben Driebergen!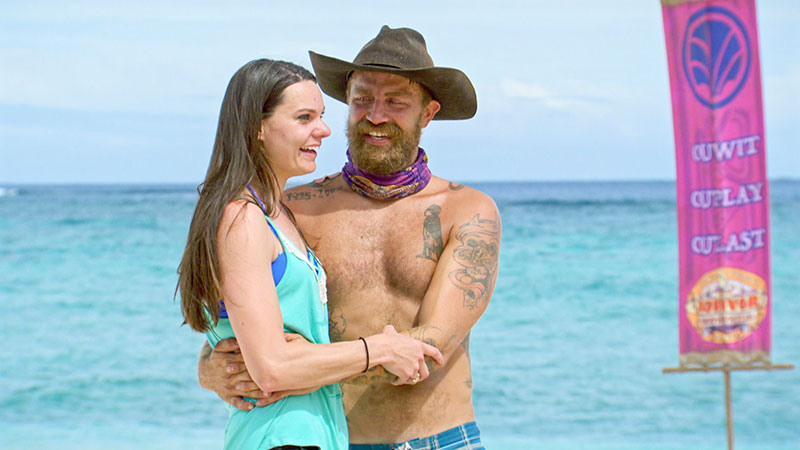 The Boise native was a strong competitor all season long, both strategically and physically.
While he was denied a visit with his wife during the loved ones reward, now they've got the spare cash to pay for a vacation they can have all to themselves.
Ben was part of one of the most epic moments of the season, when he played an Idol to save himself and send
Lauren
out of the game with only a single, solitary vote against her—his own.
He was saved once more when a final game twist spared him from being on the receiving end of a unanimous vote to send him packing, instead emerging victorious in a fire-making challenge against
Devon
to secure his spot in the final three.
The Jury ultimately awarded Ben the grand prize in a decisive vote.
To find out how Ben reacted to his huge
Survivor
win, watch the
Survivor Live Reunion Show
.
And if you're itching for even more
Survivor
, you can stream all 35 seasons now on
CBS All Access
.
Plus, watch the season premiere of
Survivor: Ghost Island
on Wednesday, Feb. 28 at 8/7c on CBS and
CBS All Access
.