Since Day 1, Survivor: Heroes vs. Healers vs. Hustlers has been a memorable and crazy season for fans to watch.

After the jaw-dropping season finale, all 18 castaways joined together at the Live Reunion Special to learn the best news of all—who the winner would be.

The tension was palpable as Ben, Chrissy, and Ryan awaited their fate on stage in front of a live studio audience.

STREAM: The Survivor: Heroes Vs. Healers Vs. Hustlers Season Finale, "Million Dollar Night"

In an epic ending that had fans holding their breath, Ben was voted the Sole Survivor by the Jury and took home the coveted $1 million prize.

We caught up with the elated Marine following his big win to talk with him about his time in Fiji, what got him to the end, and how he's feeling with a million bucks in his pocket.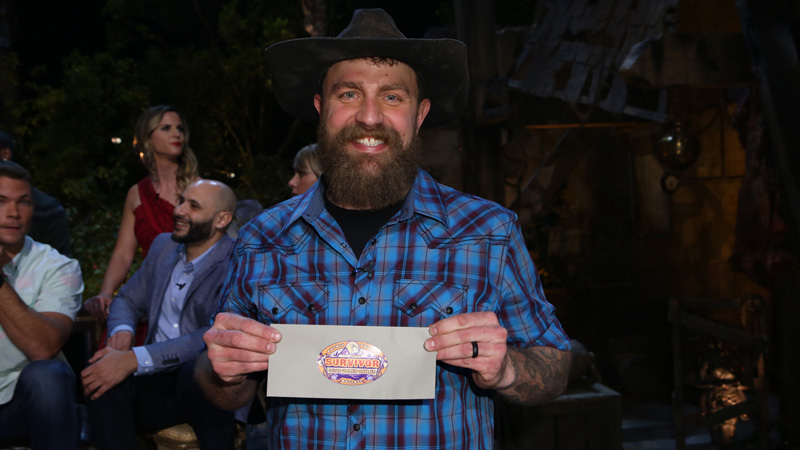 What does it mean to you to walk away the winner of Season 35?

Ben Driebergen: It means everything. Being able to do that for my wife and my kids, and being able to do what I said I was going to do is incredible. Being able to represent the Marine Corps, my buddies, and vets in general was a humbling and honorable thing.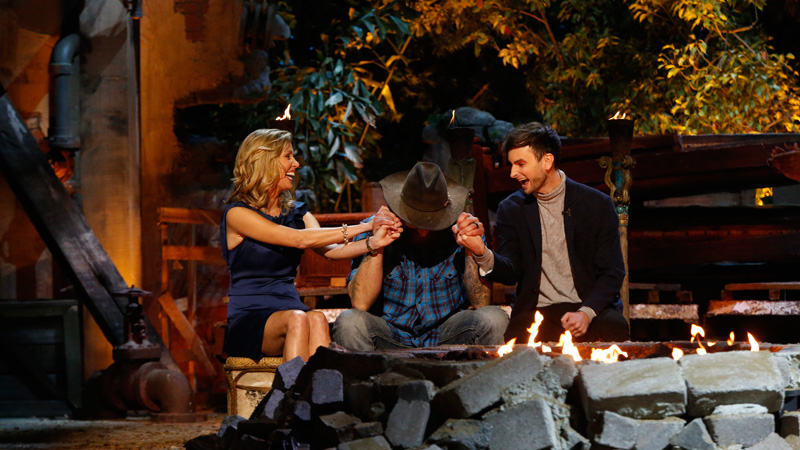 Speaking of your buddies, how was it to see three of your friends on stage at the Live Reunion Show?

Ben: That was crazy! That was so neat. That was almost worth a million dollars also. I had no clue that was happening.

Being able to see those guys… we didn't even skip a beat. We went out last night and it was a lot of fun. Being able to see them with their beards and dad-bods... we're all the same page, you know?

What are you planning on doing with your prize money?

Ben: We're going to figure out how to save it, instead of spend it. We want our money to work for us and I'm young enough to continue to work, so I'm going to keep working and put some money away for my kids' education.

A million can go quick. We don't live an elaborate and lavish lifestyle and we don't plan on changing that. Survivor's full of surprises.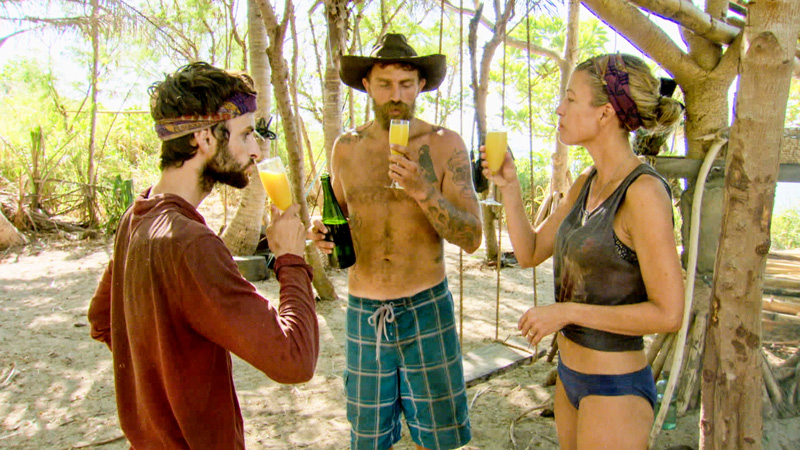 What would you say your biggest surprise of the season was?

Ben: Honestly, the biggest surprise—other than the last fire-making challenge—was the theme of heroes, healers, and hustlers. I didn't want the Marine thing to be brought up in the game. I was not going to tell anyone about being in the military. I didn't want to be viewed as a threat.

So, it was Day 1 and 30 seconds into the game, Jeff's like, "Welcome to Heroes, Healers, and Hustlers" and I'm looking around at my tribe thinking, well there goes my game… I'm screwed.

That was like, wow, you are playing Survivor now with a target on your back.

Was there ever a point in the game where you thought, "This might be it for me?"

Ben: Yeah, every time after I played an Idol and going back to camp, I knew I was going home. So, I knew I had to go find another Idol or win Immunities.

I knew after we left Tribal from basically Lauren on. They made it abundantly clear that they were targeting me and it made it easy for me because I didn't have to worry about them blindsiding or betraying me… they made it clear they were gunning for me the whole time.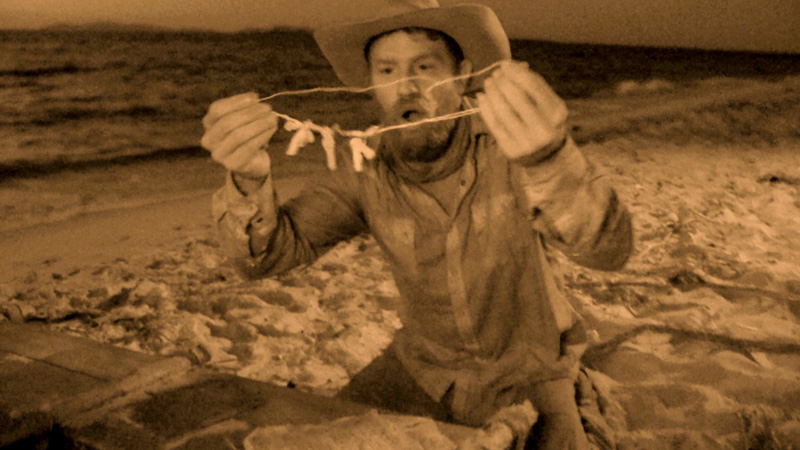 When it came to the fire-making challenge, were you confident you were going to win?

Ben: You know what's funny about the fire-making challenge and that twist, I hated making fire with flint at camp.

I was so nervous about not being able to do it in front of everyone at camp, so Lauren and I would stay up all night tending to the fires at Yawa and then at the merge beach.

I despise making fire with flint so for that to be the final twist and my final chance to get back in the game was so ironic. I'm just glad it went down the way it did.

To do it head-to-head against Devon… I wouldn't have wanted it any other way. Devon's a strong competitor and it made it more valuable going against him.

STREAM: The Survivor: Heroes Vs. Healers Vs. Hustlers Live Reunion Special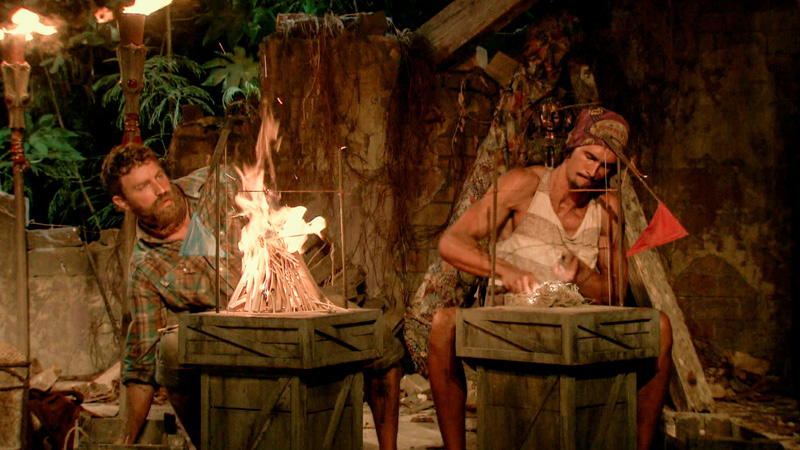 Did Survivor teach you anything about yourself?

Ben: Yes, I think I need to be a little more understanding when talking to people and when getting frustrated with people.

I know I have a short fuse and I've worked on that, and seeing that come out, there's still a lot of work I have to do.

All of us in life, we have our quirks and our downfalls. If you don't try to better yourself, then what are you doing in life? If you're learning and trying to be a better person, then you're a good human being.

And that's what we should all try to do. Just be good humans.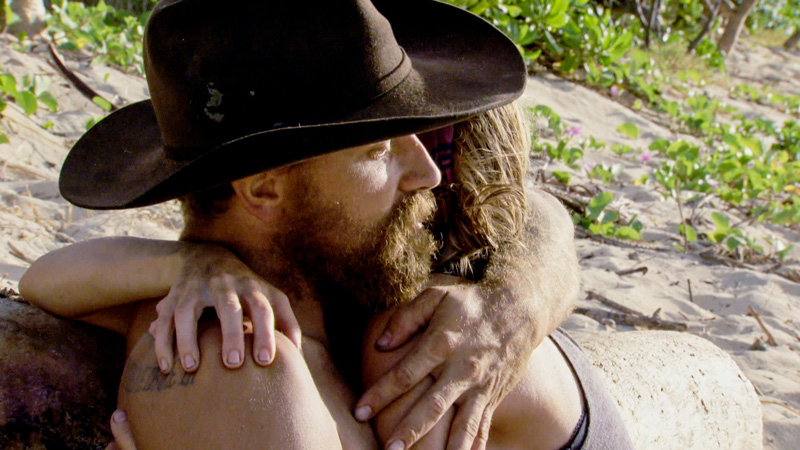 What advice do you have for future castaways?

Ben: Be yourself and play the game 24 hours a day. When you get complacent, that's when people are making moves behind your back.

When you're having personal and in-depth talks with people, that's okay because there's a lot of down time and you end up chatting a lot with people, but you still have to play the game and set those personal relationships aside.

Would ever play again now that you've won?

Ben: Absolutely. My wife Kelly has already said I'm good to go if I ever get the call.

I think the theme of the show, depending on what it is, would have a lot to do with my ability to stay in the game. I played the game like it was my second time. All my cards were on the table.

Going into it, I knew there would be a big target on me. But, if they ever did an all-winners season, that would hopefully level the playing field.

But we'll tone those "Ben bombs" down a little, I think...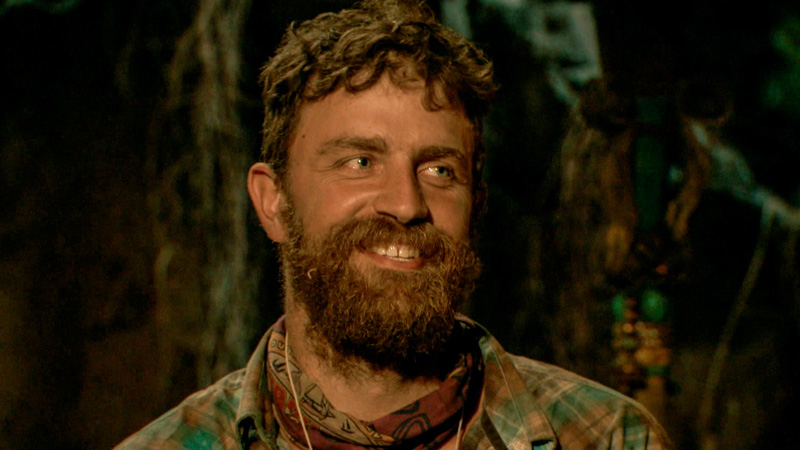 Stream Survivor: Heroes vs. Healers vs. Hustlers in its entirety, as well as all previous seasons of Survivor, now on CBS All Access.

Plus, get your first look at next season's Survivor: Ghost Island, which premieres on Wednesday, Feb. 28 at 8/7c on CBS and CBS All Access.