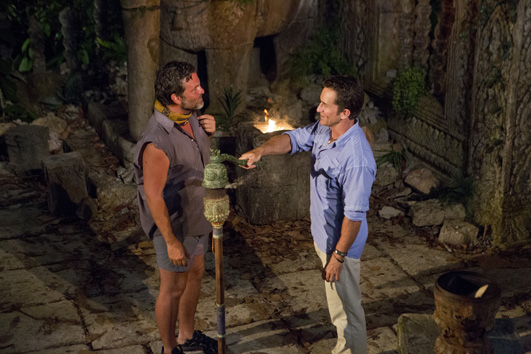 Jeff Varner reflects on his Second Chance experience.
On
Episode 4
of
Survivor Cambodia
, the hilariously honest
Jeff Varner
ended up getting voted off camp following an epic
Second Chance
hour that had tribes fighting for Rewards, Immunity Idols, and gasps of air—literally.
We were able to catch up with Jeff and he shared insights about his return run on the show, including what he thinks about the way
Abi-Maria Gomes
voted, the importance of a strong social game, and how this experience has truly catapulted him onto a more self-reflective, enlightened path. Read on!