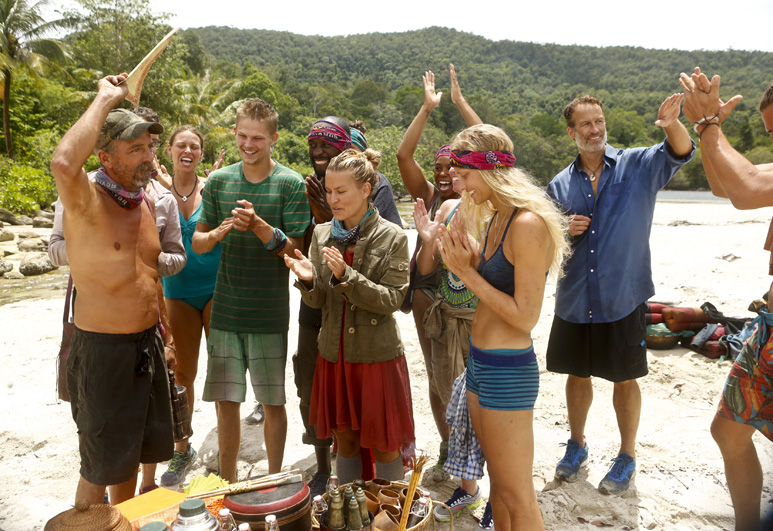 Episode 7 kicks off with the long-awaited tribe merge.
Thirteen shocked castaways come together for the largest merge
ever
. Also, history repeats itself for two feuding castaways and the season's first individual Immunity Challenge is a classic game of balance in Episode 7 ("Play To Win") of
Survivor Cambodia
.