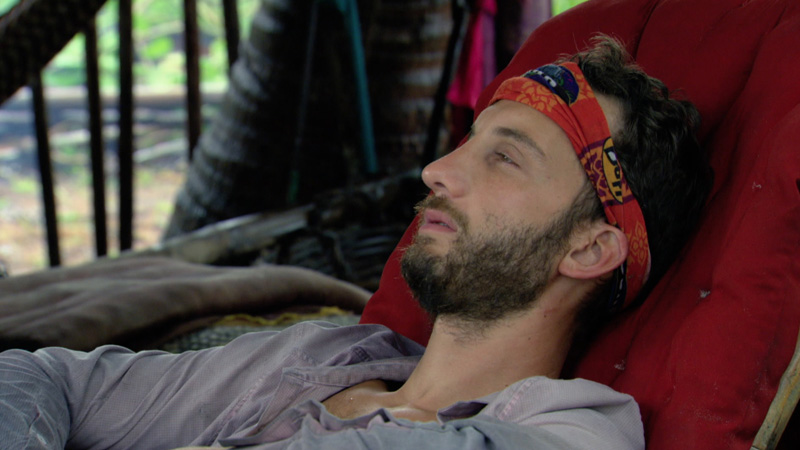 Stephen suffers emotionally and physically in the rain.
The castaways' spirits start to drown in a relentless rain storm, but a fun Reward challenge offers a few players a glimpse into Cambodian culture.
Also, the "voting bloc" strategy used this season continues to keep everyone on their toes in Episode 11 ("My Wheels Are Spinning") of
Survivor Cambodia
.