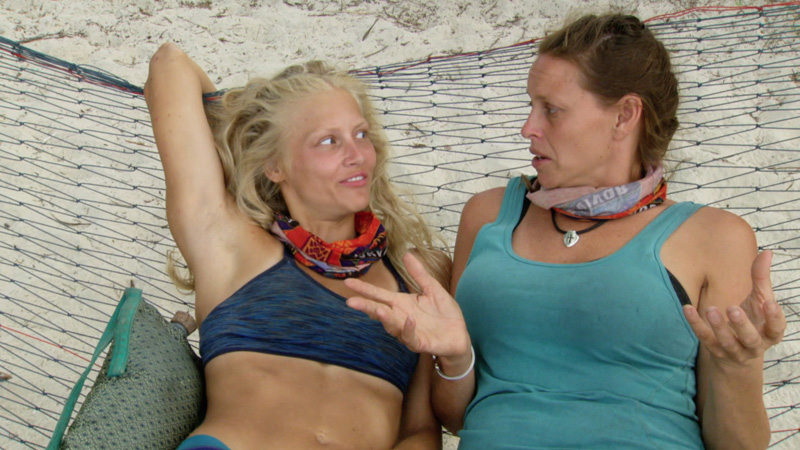 Kelley and Kimmi have a chat on the hammock.
Emotions run deep when loved ones visit the island, and a desperate Reward Challenge leaves castaways' heads spinning.
Also, exhaustion takes a serious toll on one castaway in the middle of an Immunity battle
in Episode 12 ("Tiny Little Shanks To The Heart") of
Survivor Cambodia
.