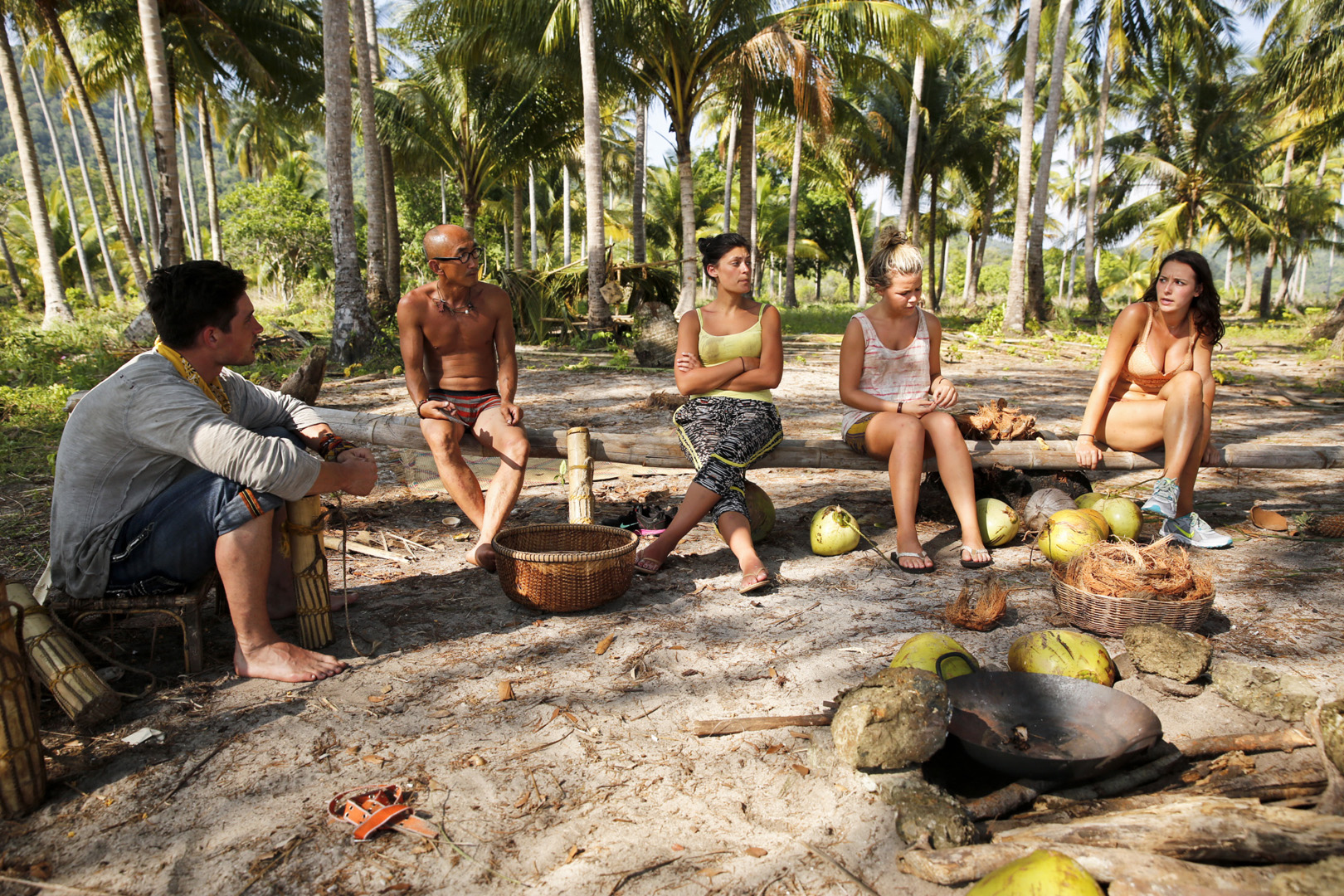 1. It doesn't take long for members of the Beauty Tribe to bond in this season's second episode.
One member of the Beauty Tribe goes to great heights to retrieve an Idol, while Immunity and Rewards are on the line at a taxing physical challenge on the next episode of
Survivor: Kaoh Rong
entitled
"Kindergarten Camp."