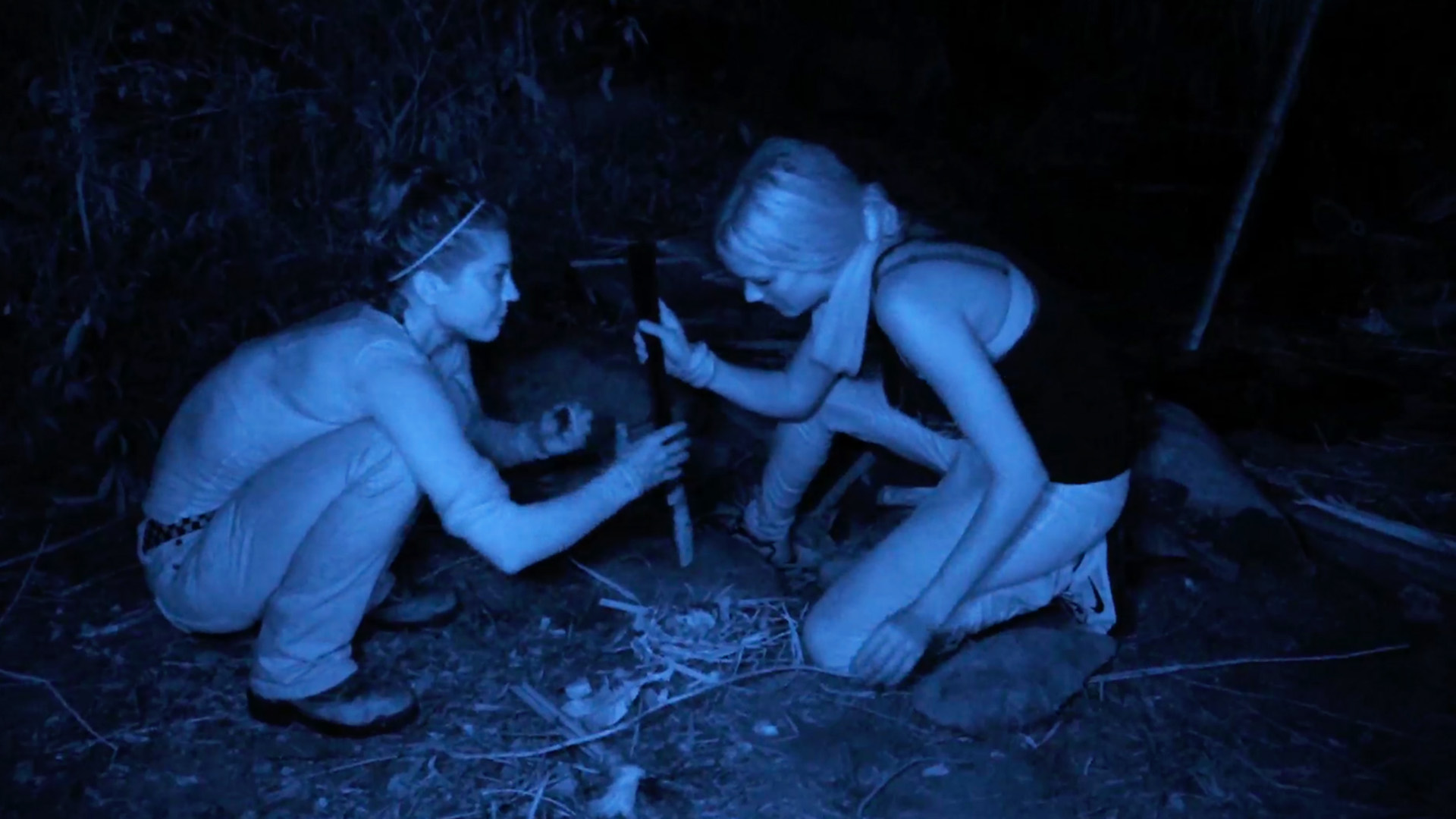 Embryo or ember? That is the question.
The second episode of
Survivor: Kaoh Rong
started off with a real head-scratcher when
Alecia
couldn't quite find the right word to describe a glowing coal. "Blondie," who narrowly escaped elimination last week in favor of
Darnell
, mistakenly called the fire ember "an embryo," which seemed to give
Jason
one more reason to rule her out as the "dumb" one.
Despite moving to the bottom of her tribe, Alecia was determined to prove that she deserved to be in the game, so that would be her main mission this week.