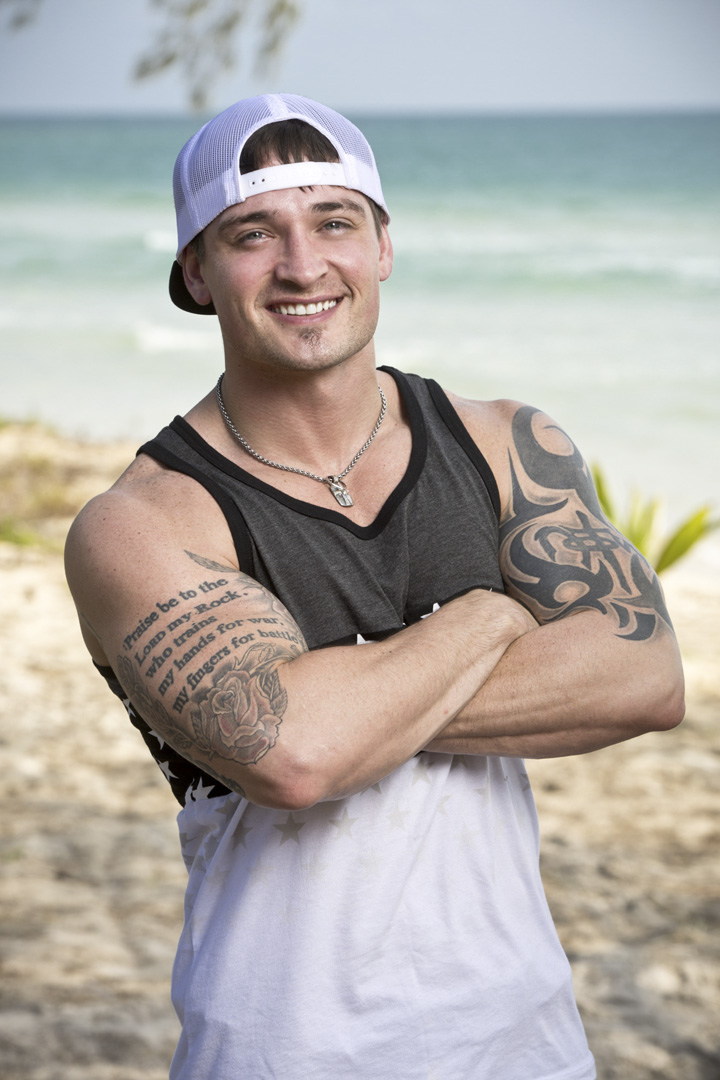 Caleb Reynolds reflects on his Survivor: Kaoh Rong experience.
On the latest episode of
Survivor,
Kentucky's own
Caleb Reynolds
—who fans first met as a Houseguest on Season 16 of
Big Brother—
left Kaoh Rong after a
heat-induced injury
forced him out of the game. The super-tough competitor, who most would agree had what it took to make it very far in the game, has since been able to reflect on that whirlwind of a day—one that he most certainly won't forget.
In the time since his exit, Caleb's had time to reflect on the tumultuous day that took him out of the running for Sole Survivor. After he was sent home via helicopter from the scene, we were able to catch up with him, so read on to find out what was going through his mind during the incident and what he
really
thought about that stolen kiss from
Tai
.