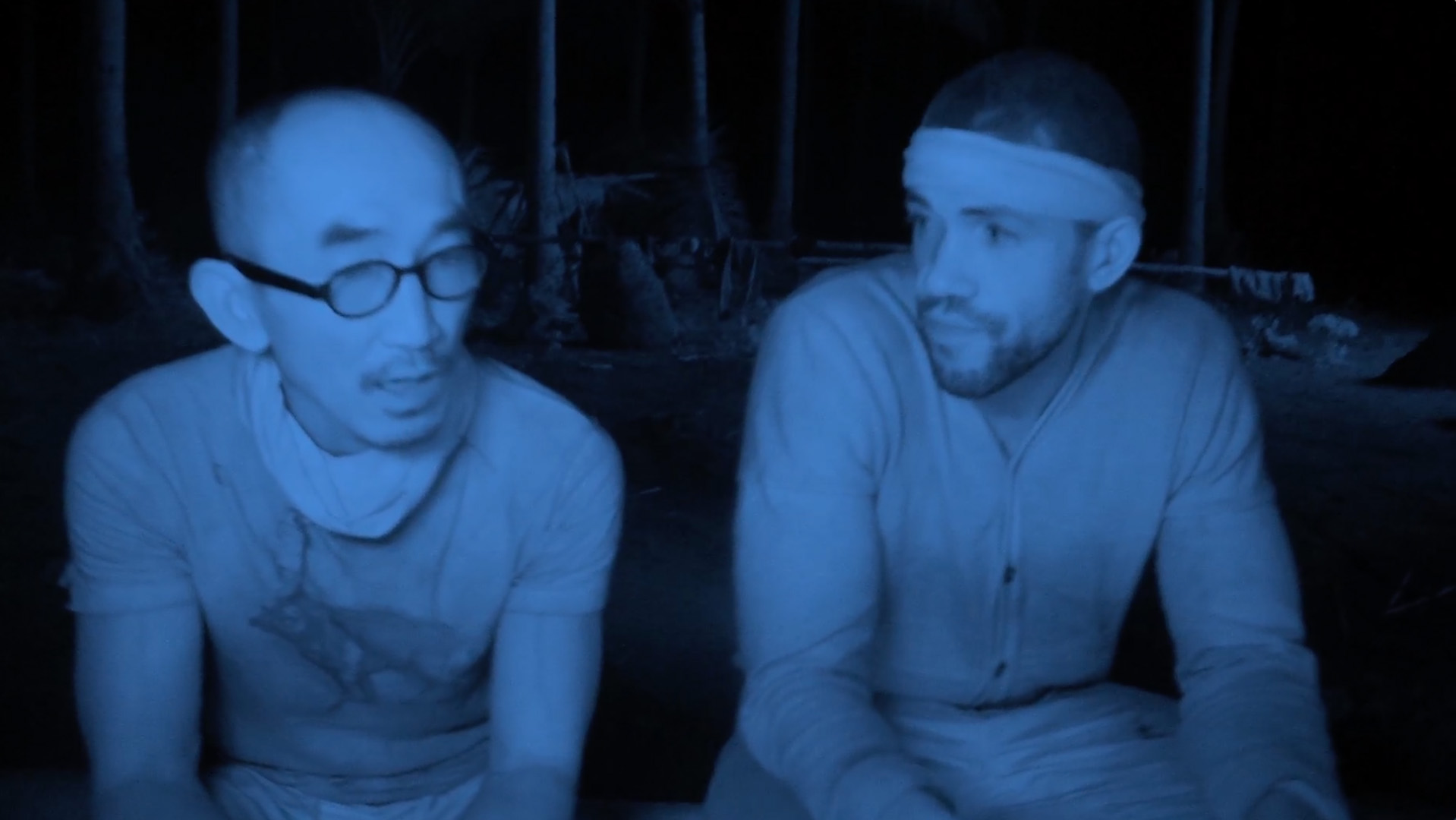 1. Peter turns to Tai with a plan for the week.
Coming out of
last week's Tribal Council
,
Tai
showed genuine gratitude to his tribe by doling out big hugs to his fellow castaways back at camp.
Later, when he grabbed
Peter
for a chat, he learned the ER doctor was aiming to knock out Former FBI Agent
Joe
this week, saying that
nothing
was going to get in the middle of him and the $1 million prize.