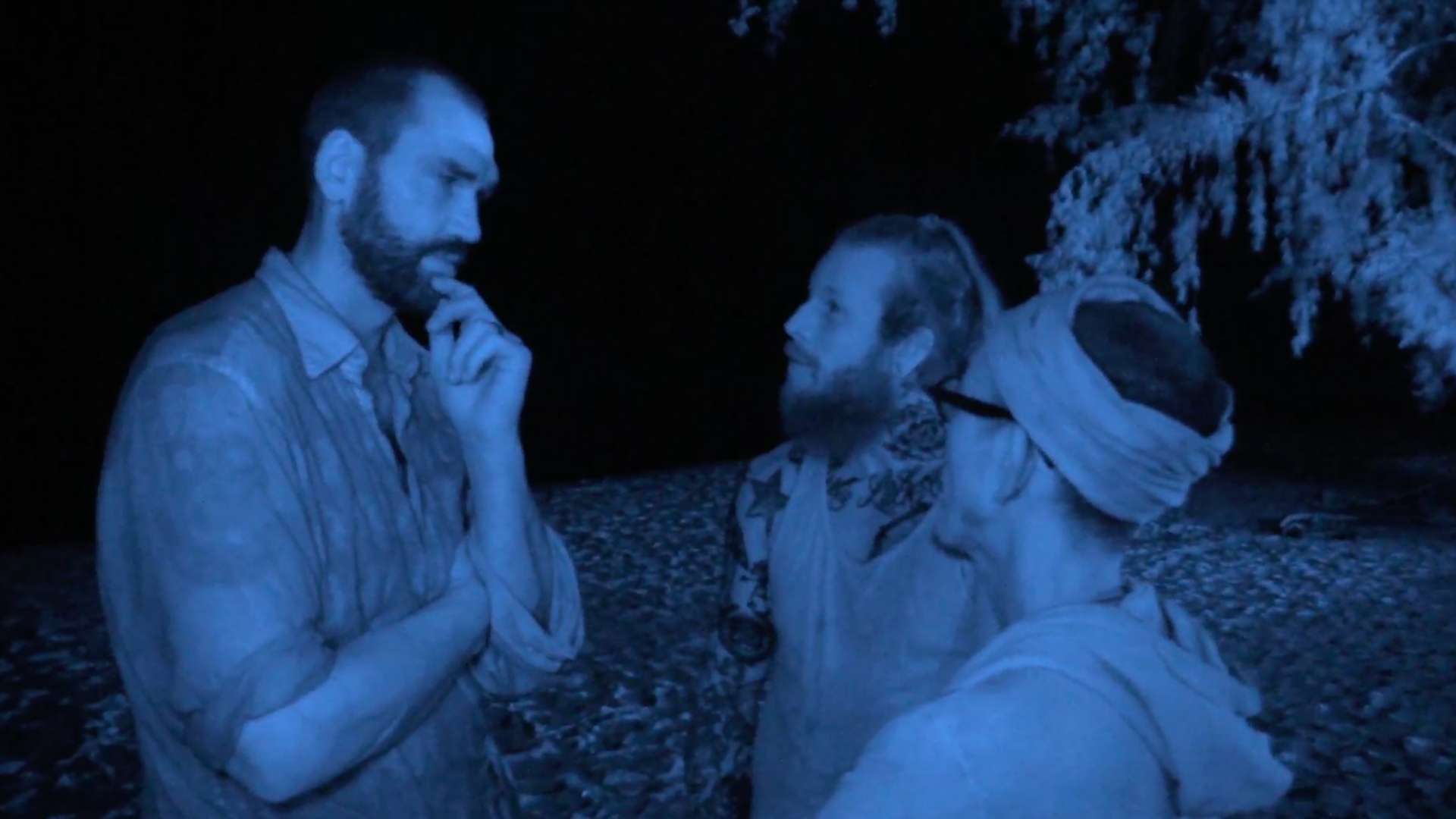 1. Jason, Scot, and Tai begin their wicked sabotage on the rest of the tribe.
There was palpable tension back at camp following
last week's intense Tribal Council
where
Nick was booted
and
Tai openly revealed the Super Idol twist
; so when
Scot
and
Jason
approached
Tai
about who he voted for at Tribal, the gregarious gardener quickly fibbed, saying he voted for
Debbie
—
not
Jason.
Next, the trio discussed a disruptive plan to mess with the rest of the tribe using a bit of physiological warfare and food deprivation. Though, Tai thought taking away the tribe's food was somewhat extreme, he knew his bond with Jason and Scot could help secure his safety in the game, so he went along with the male majority.