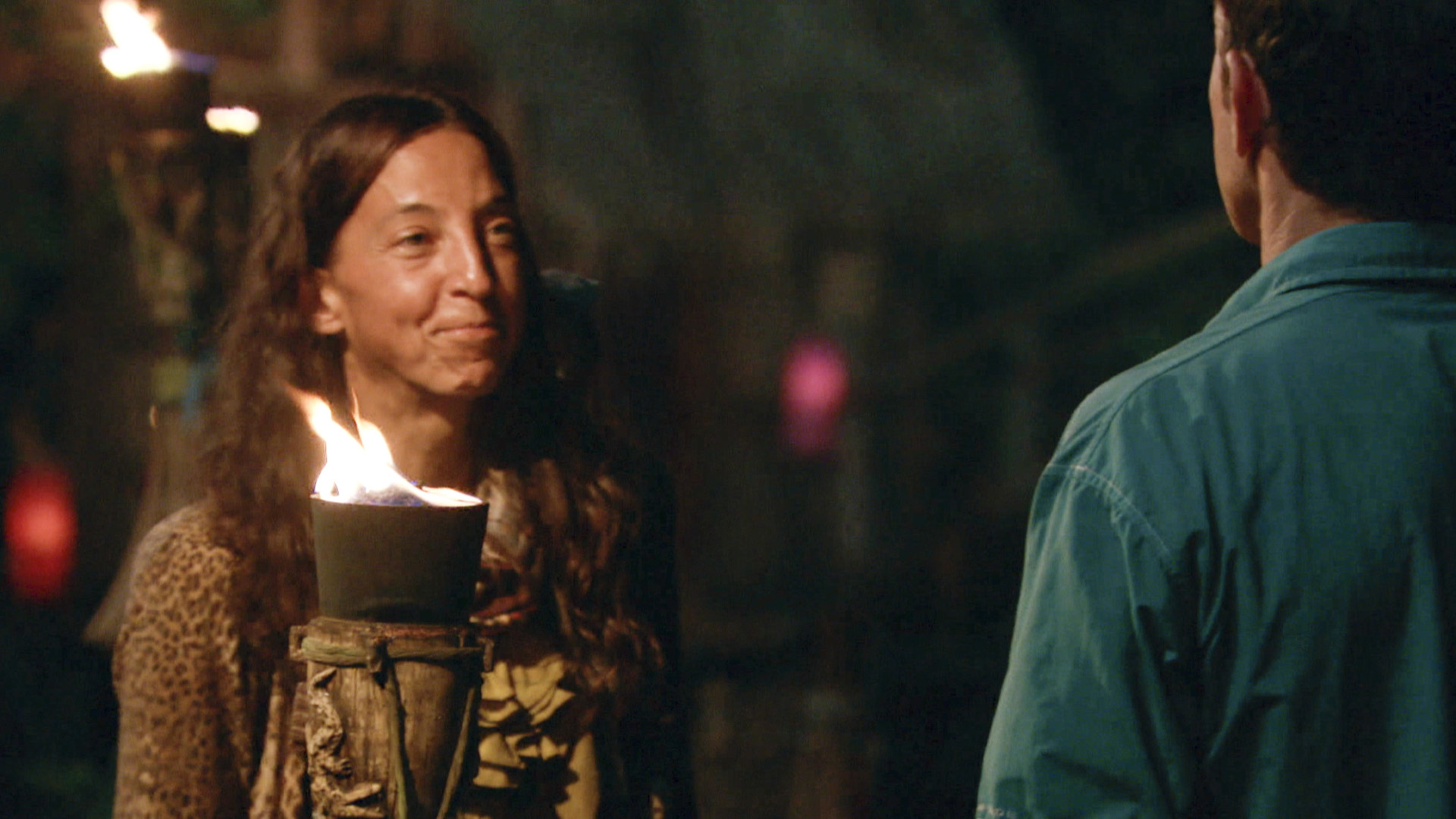 Debbie Wanner reflects on her Survivor: Kaoh Rong journey.
In the
latest episode of Survivor: Kaoh Rong
, one of this season's most memorable players,
Debbie Wanner
, was sent packing after an epic blindside crafted by her peers. The outspoken castaway was best known for her unique personality, impressive challenge skills, and her know-it-all attitude around camp.
We were able to catch up with the quirky chemist following her exit, so find out what she had to say about
Scot
and
Jason's
sabotage
, what her true profession is, and which castaway she thinks is playing the strongest game right now.