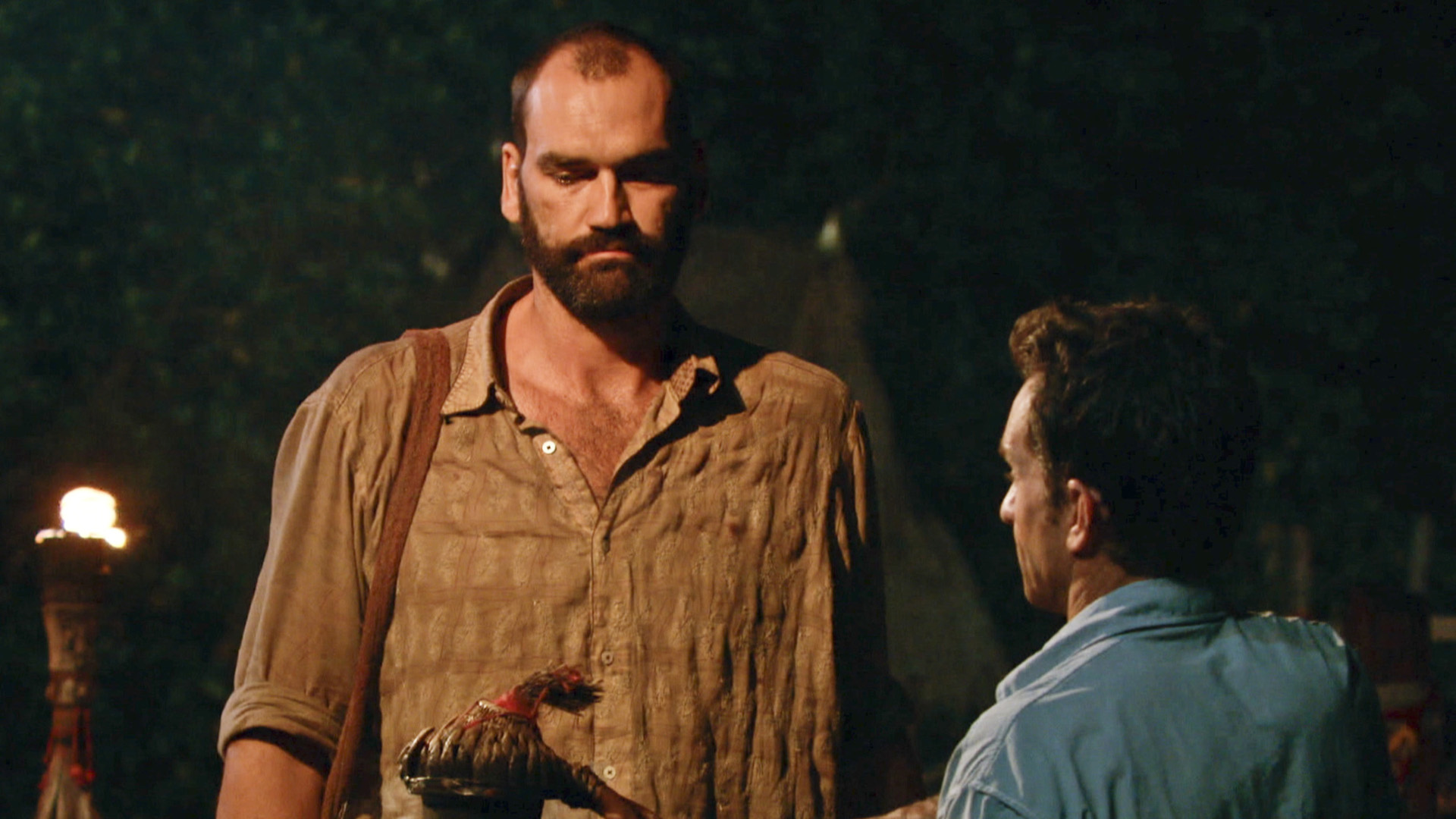 Scot Pollard reflects on his Survivor: Kaoh Rong journey.
On the
latest episode of Survivor: Kaoh Rong
, one of this season's biggest puppeteers, former NBA player Scot Pollard,
was blindsided in a jaw-dropping Tribal Council.
Long story short,
Tai
and Scot had the opportunity to join their two Idols together to form the Super Idol, but Tai didn't budge when Scot's name was called as the latest cast-off castaway. Instead, the San Francisco gardener stood his ground and allowed his former ally to be snuffed.
We were able to catch up with one of this season's biggest threats following his exit, so find out what he had to say about his total blindside, which castaway's game he respects most, and what completely surprised him about the show.