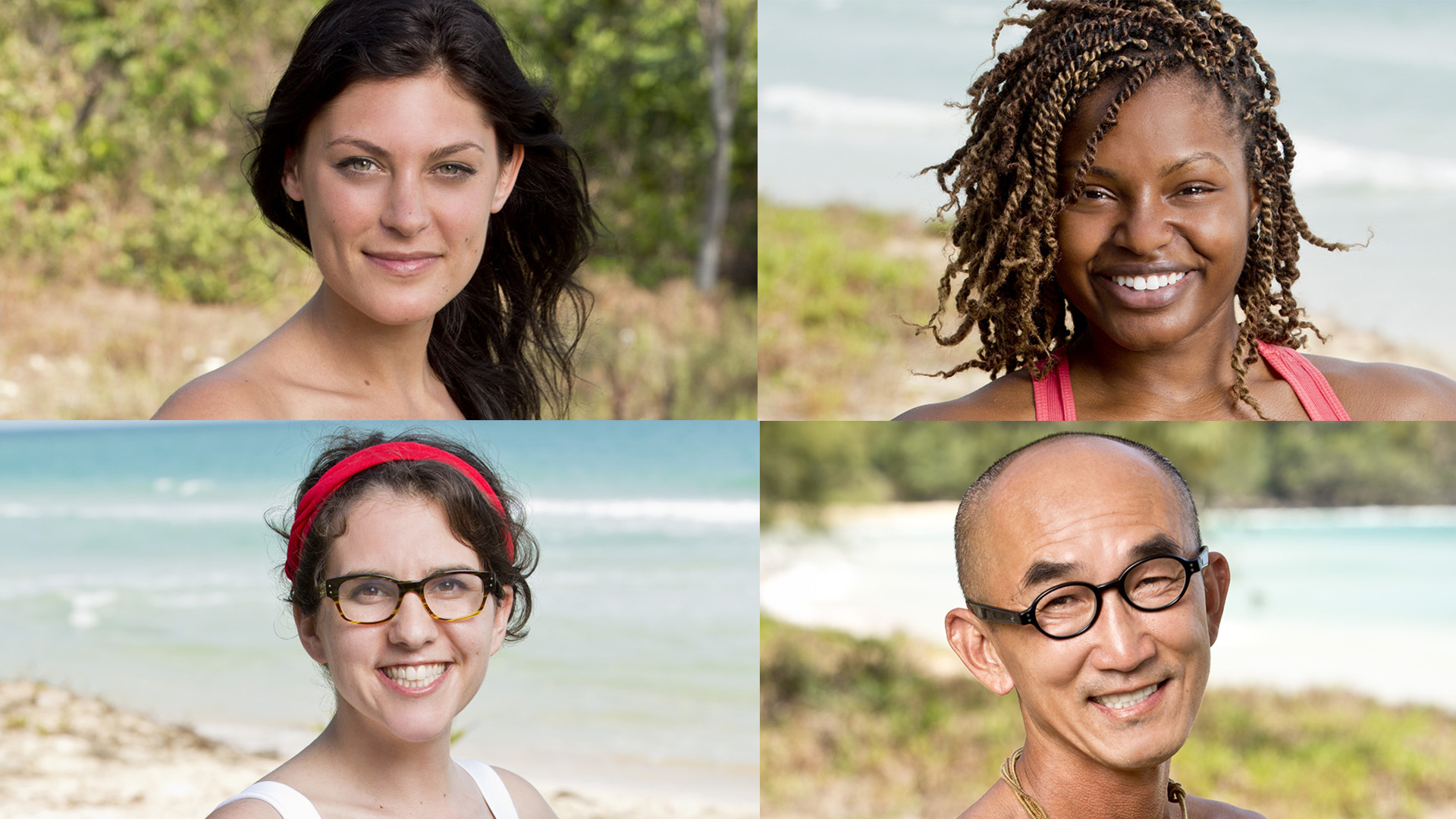 Before the season finale of Survivor: Kaoh Rong, let's examine the Final 4 castaways' résumés.
Michele Fitzgerald, Cydney Gillon, Aubry Bracco, and Tai Trang are
Final 4
Survivor: Kaoh Rong
castaways, which means t
hey've made it 35 days in one of the toughest mental and physical games of their lives, having outwitted, outplayed, and outlasted 14 of their fellow players to get there.

There's no doubt these four fierce competitors have earned their spot in the season finale episode by competing in cut-throat challenges, possessing a strong social game, and making big moves where they counted most in the game.
Here's a look back at their individual Survivor: Kaoh Rong
résumés, broken down by each person's background, accomplishments, and skills.

To see who walks away with the title of Sole Survivor and the $1-million prize, watch the season finale of Survivor: Kaoh Rong on Wednesday, May 18 at 8/7c, followed by the one-hour Live Reunion Special.