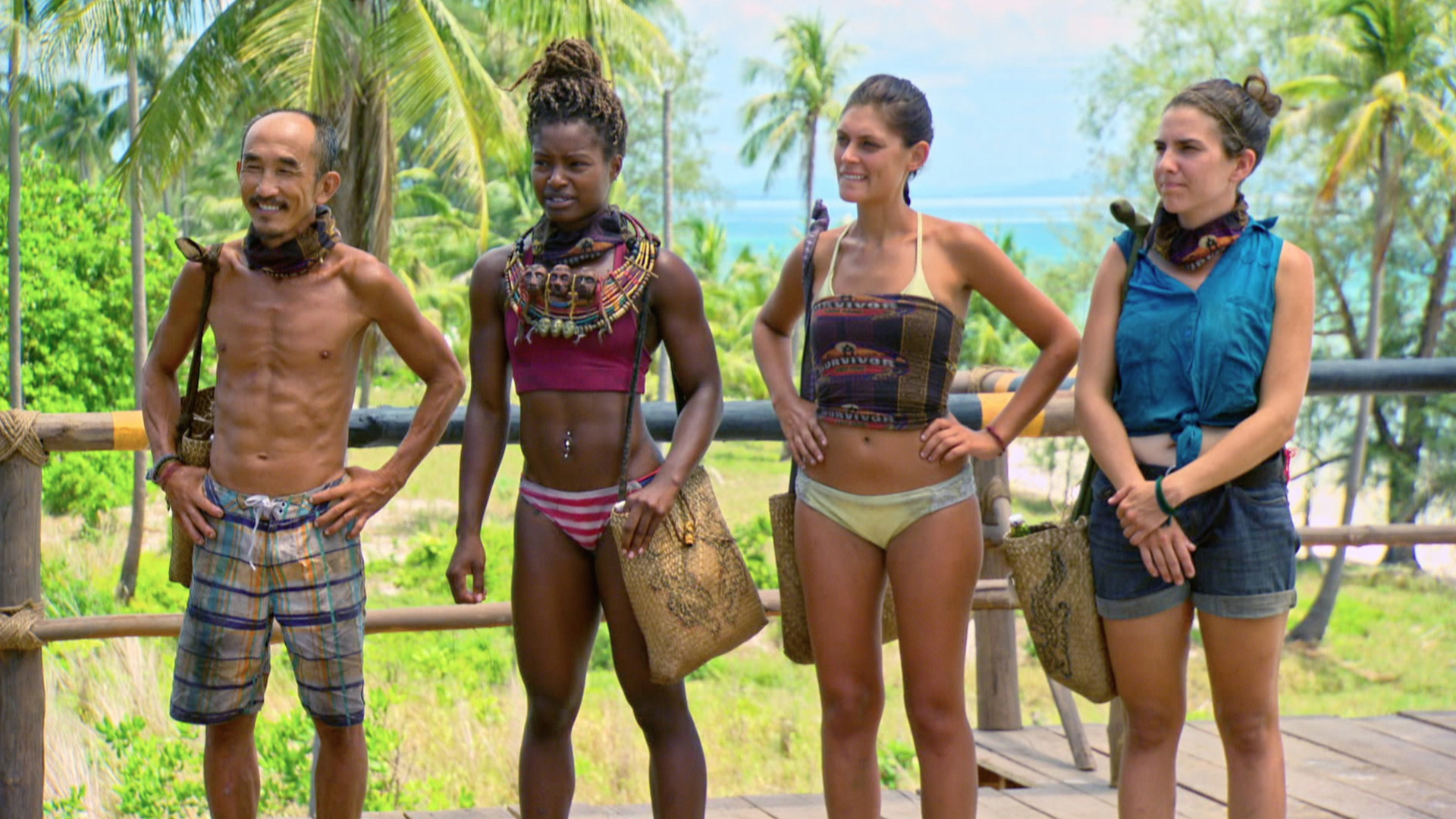 Tai, Cydney, Michele, and Aubry await instructions from host Jeff Probst during this season's final Reward Challenge.
The Final 4 castaways fight for an indulgent Reward that may also help to determine their ultimate fate in the game. Then, after 39 intense days of one of the toughest seasons in
Survivor
history, one person will be named Sole Survivor and awarded the $1-million prize.
Watch the two-hour season finale of
Survivor: Kaoh Rong
entitled "Not Going Down Without A Fight," which airs Wednesday, May 18 at 8/7c.

Plus, keep watching at 10/9c to catch the Live Reunion Special.