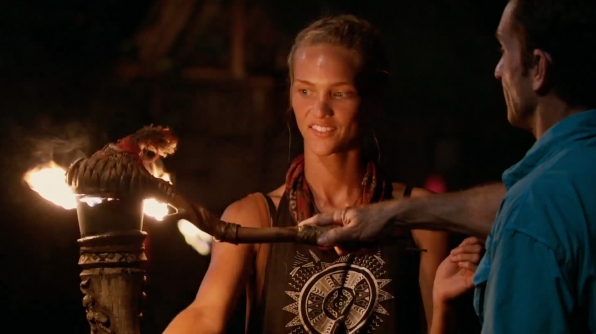 1. Alecia waves bye-bye to the game.
After spending the first few weeks at camp being Scot and Jason's main target, Alecia (known to her fellow Brawn Tribe members as "Blondie") was kicked out of the game and, well, the tight-knit buddies couldn't have been any happier about it. Did Alecia's departure mean less friction at camp? Sure—but tranquility
didn't last long.
In addition to Alecia getting the boot, check out more of the best Tribal Council moments from
Survivor: Koah Rong
!
Watch the Tribal Council from "Signed, Sealed, And Delivered."