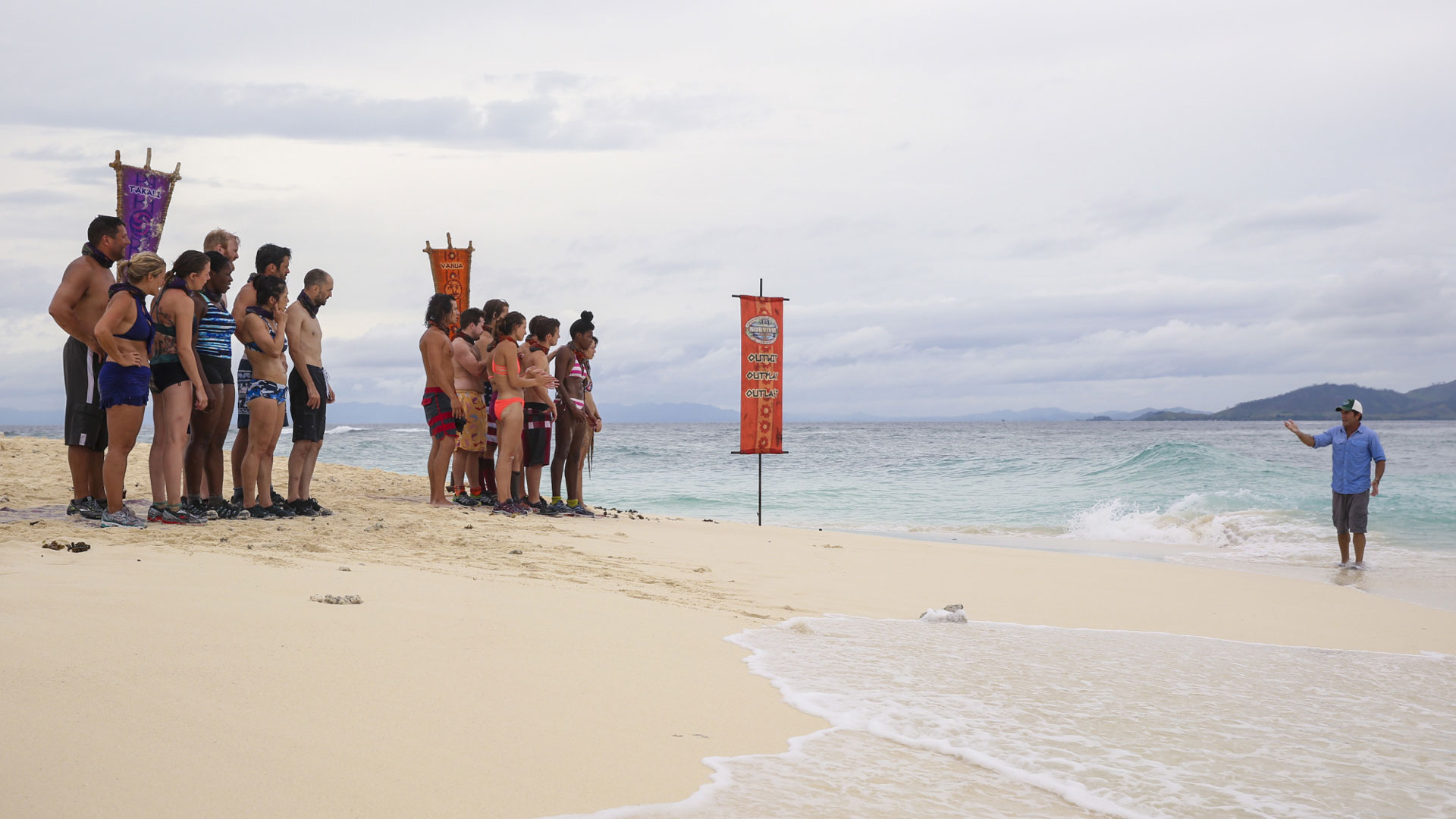 Both tribes await instructions from host Jeff Probst before the first Reward Challenge takes place.
Millennials and Gen X-ers get physical in the first Reward Challenge of the season. Plus, two castaways are out for revenge after being blindsided by their allies on the next episode of
Survivor: Millennials Vs. Gen X
entitled "Who's The Sucker At The Table?"
Watch all-new episodes of
Survivor
on Wednesdays at 8/7c on CBS and
CBS All Access
.