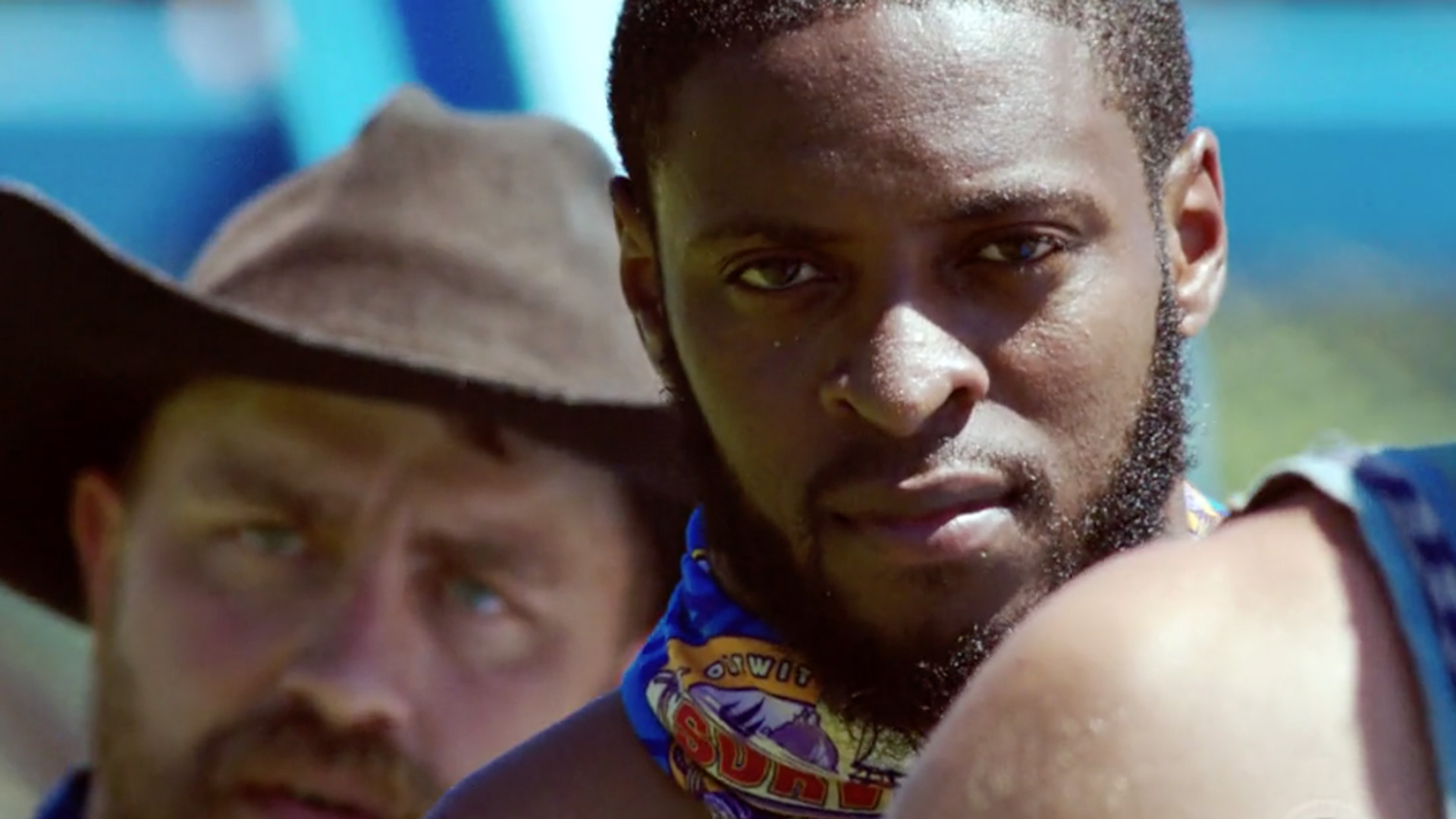 Alan Ball from Survivor: Heroes vs. Healers vs. Hustlers (Season 35)
Just about every season on
Survivor
, castaways—and fans alike—are thrown for a complete loop when an individual leaves the game due to an unbelievably epic blindside.
Many of these strategic game plays are bold, cutthroat, and intentional, while others end up being total accidents.
Take, for example, the fourth Tribal Council of
Survivor: Heroes vs. Healers vs. Hustlers​, which
was bound to be an explosive one after an intense blowout between 31-year-old NFL player
Alan
and 34-year-old probation officer
Joe
following the tribe swap.
The finger pointing only escalated at Tribal when the entire group agreed that the votes would be a result of a real showdown between tribes and personalities.
Then, the night took a surprising turn when
Devon
revealed that he had a secret advantage that he could only open at Tribal. The secret advantage was, in fact, a
disadvantage
, and would be used against Devon to block his vote.
Before the votes were tallied, Joe decided to use his Idol to keep himself safe, and as the first votes were read, he sure was glad he did. With only two votes against him, Alan learned he was the fourth eliminated cast-off of Season 35.
STREAM: Alan's Epic Blindside On The Survivor: Heroes vs. Healers vs. Hustlers​ Episode "I Don't Like Having Snakes Around" On CBS All Access
Let's take a look back at some of the most memorable blindsides in
Survivor
history.
Watch all-new episodes of
Survivor: Heroes vs. Healers vs. Hustlers
on Wednesdays at 8/7c on CBS and
CBS All Access
.