Back to Cast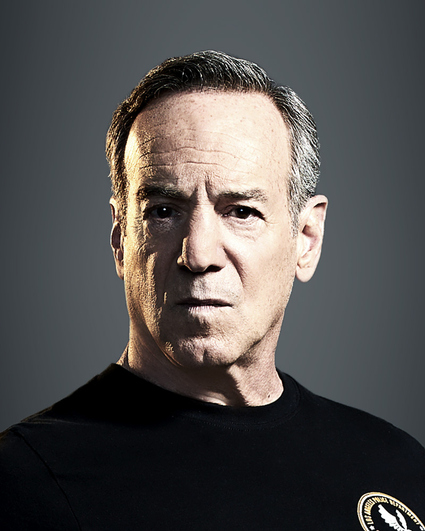 Biography
Peter Onorati is a veteran actor of theater, film and television. Most recently, on television he appeared as a guest star on the series "This Is Us." Onorati's breakout television role was a recurring role as Lou Carello on the hit comedy "Kate & Allie."
His additional television credits include starring roles on the drama series "Civil Wars" and "Murder One." His guest roles include "Sons of Anarchy," "How to Get Away with Murder," "Castle," "Murder in the First," "Rizzoli & Isles," "Desperate Housewives," "24," "Everybody Hates Chris," "Boston Legal," "NYPD Blue," "Under Suspicion," "Sex and the City," "In Plain Sight," "Chuck," "American Dreams," "ER," "Monk," "Crossing Jordan," "Quantum Leap" and the cult favorite series "Cop Rock."
On the Network, he has appeared on NCIS, THE BIG BANG THEORY, "2 Broke Girls," ELEMENTARY, BLUE BLOODS, "CSI: Crime Scene Investigation," "CSI: NY," "Battle Creek," "The Mentalist," "Ghost Whisperer," "Cold Case," "Numb3rs," "JAG," "Touched by an Angel," "Walker, Texas Ranger" and "Nash Bridges."
Onorati has starred in a number of critically acclaimed feature films, including "Goodfellas," "Postcards from the Edge," "Fire Birds" and "Camp Nowhere."
A former performer with the Port Authority Theatre Ensemble in New York City, Onorati's theater credits include "Talk Radio," a production opposite Eric Bogosian, which marked another notable milestone in his early career.
Onorati got his acting start when a former girlfriend dared him to take a class in improvisational comedy. Soon after, he met Jeanette Collins, an actress/writer/producer and his wife of almost 30 years.
Committed to philanthropy, Onorati volunteers with a number of charitable organizations, including Project Mercy, a non-profit he's worked with for over 20 years that builds houses for the homeless in Mexico; Water Health International, a global leader in providing access to safe, affordable drinking water in underserved communities; and the Jennie Edmundson Foundation, in support of cancer survivors and research.
Onorati attended Lycoming College in Williamsport, Penn. where he played varsity football. Following graduation, he was signed as a free agent to the World Football League's Philadelphia Bell team. After his professional sports career ended, he worked for the Ford Motor Company before pursuing a graduate degree at Fairleigh Dickenson University, from which he holds a master's degree in Business Administration. He earned his graduate degree while simultaneously coaching football. Upon graduation, he worked for McCall's magazine as the director of marketing and research for numerous publications.
In his free time, Onorati builds furniture, enjoys architecture and writes his own poetry and children's novels. He is fluent in Spanish and plays the accordion. His birthday is May 16. Follow him on Twitter @peteronorati and Instagram @peter.onorati.