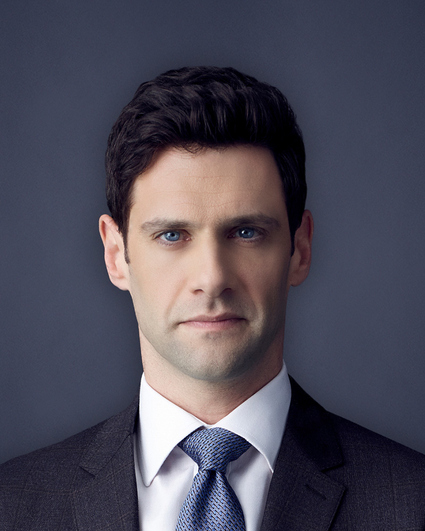 Colin Morrello
Justin Bartha
Biography
Justin Bartha has emerged as a versatile talent whose abilities span comedy and drama in film, television, and theater.

Bartha is perhaps best known for co-starring in Todd Phillips' The Hangover trilogy, as well as the popular National Treasure franchise, alongside Nicolas Cage. Also, Bartha appeared opposite Jesse Eisenberg in the indie drama Holy Rollers, in the romantic comedy The Rebound, opposite Catherine Zeta-Jones, Todd Solondz's Dark Horse, and opposite Matthew McConaughey and Bradley Cooper in Failure to Launch. Recently, he wrapped production on Mark Polish's Headlock with Andy Garcia and Dianna Agron, and appeared in Elizabeth Wood's White Girl, which premiered at Sundance.

On television, Bartha starred in Ryan Murphy's groundbreaking series The New Normal, which won both the GLAAD and People's Choice Awards for Best Comedy. Most recently, he starred in the comedy series Cooper Barrett's Guide to Surviving Life.

On the stage, Bartha received rave reviews for his Broadway debut in the Tony-nominated revival of Lend Me a Tenor, directed by Stanley Tucci. His other acclaimed stage work includes Jesse Eisenberg's Asuncion at the Cherry Lane, Neil Simon's The Sunshine Boys, with Danny DeVito at The Ahmanson Theater, and Robert Askins' Permission.