Everything You Need To Know About The Good Wife To Watch The Good Fight
A good lawyer doesn't walk into the courtroom unprepared—so don't walk into The Good Fight without catching up on The Good Wife!

The Good Wife mixed whip-smart courtroom drama, political and personal scandal, and a rich tapestry of characters into one of the most brilliant shows on television. And, when the show concluded after seven seasons, fans were eager for more.

SUBSCRIBE: Watch The Good Fight Exclusively On CBS All Access

Set one year after The Good Wife finale, The Good Fight will follow the public and private lives of Diane Lockhart, Lucca Quinn and more fan favorite characters who had worked with Alicia Florrick—as well as several exciting new personalities. And they'll be connected by a new kind of scandal—tied to the world of high stakes finance.

To get you ready for The Good Fight, here's a quick primer to get you caught up on where The Good Wife left off.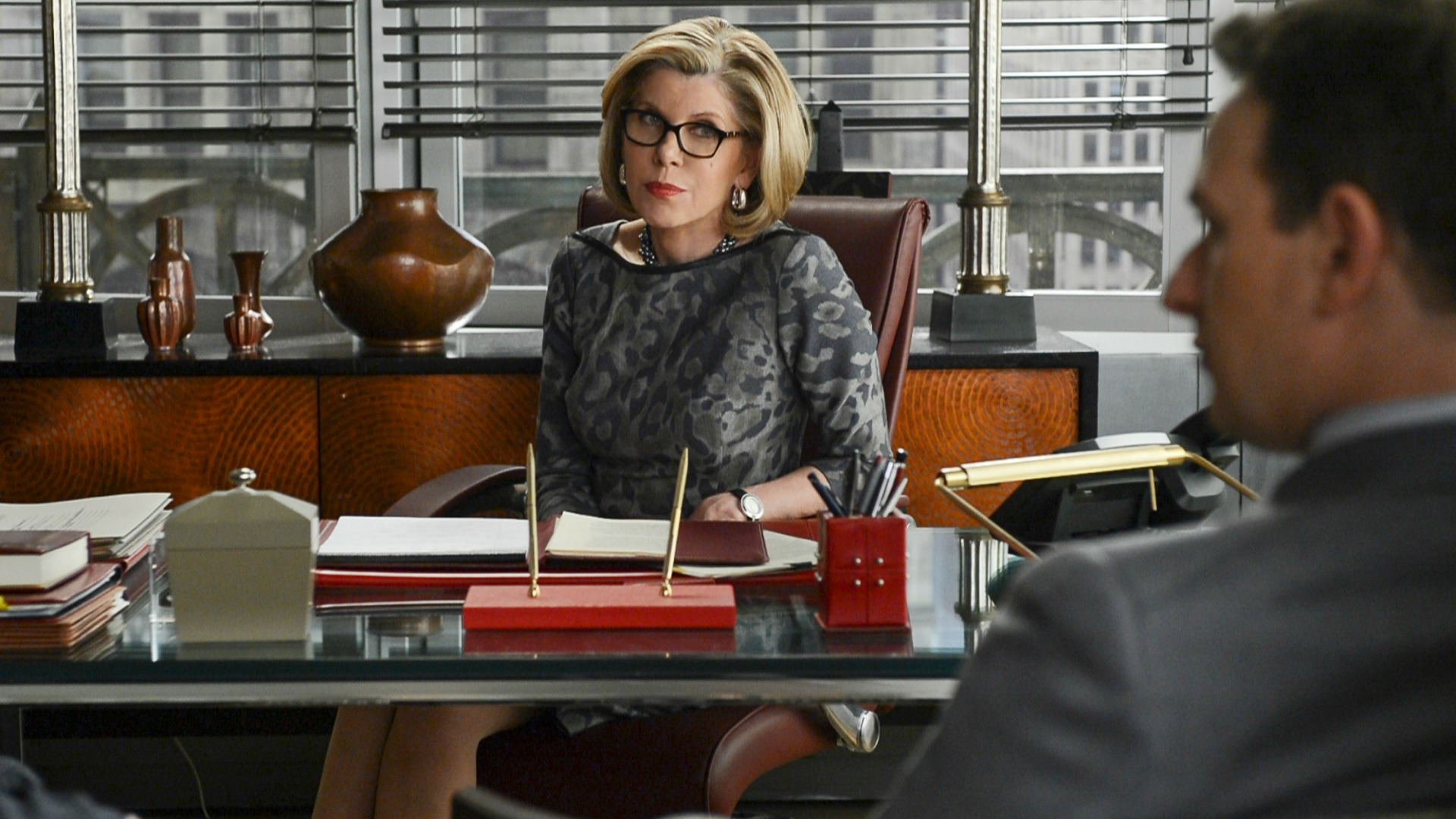 Important things to know about Diane Lockhart (Christine Baranski):

1. Diane earned her place at the top of her field. Maintaining her name on the door of a prestigious Chicago law firm has been no easy task. Diane Lockhart is a brilliant and dedicated attorney—and demonstrated it from the start of The Good Wife's first season. Over the years, her firm's name changed as other partners came and went. Lockhart remained a constant.

2. Diane considers her coworkers to be her family. We don't know much about her relatives, but she clearly treats her colleagues as the next closest thing. Frequently acting as the glue that keeps everyone together, "Alienation of Affection" (Episode 12, Season 3) is a great demonstration of her role in that office family.

3. Diane's long relationship with Kurt McVeigh has hit hard times. The pair met in Season 1's "Bang," and they had an on-again, off-again relationship until they wed later in the series. Kurt, a ballistics expert Diane relied on in the courtroom, was sometimes more like an afterthought for the high-powered attorney because of her dedication to the job. While they're clearly great for each other on some levels, a deep betrayal at the end of The Good Fight has left their future in question.

4. Her killer instincts belie an enormous heart.​ Any client—on any side of a case—would be happy to know Diane is litigating for them in a courtroom. But occasionally that puts her on a side she doesn't really believe in. Personal integrity—and social causes—matter to Diane, and she prefers to be on the right side of not only the law, but also her own beliefs.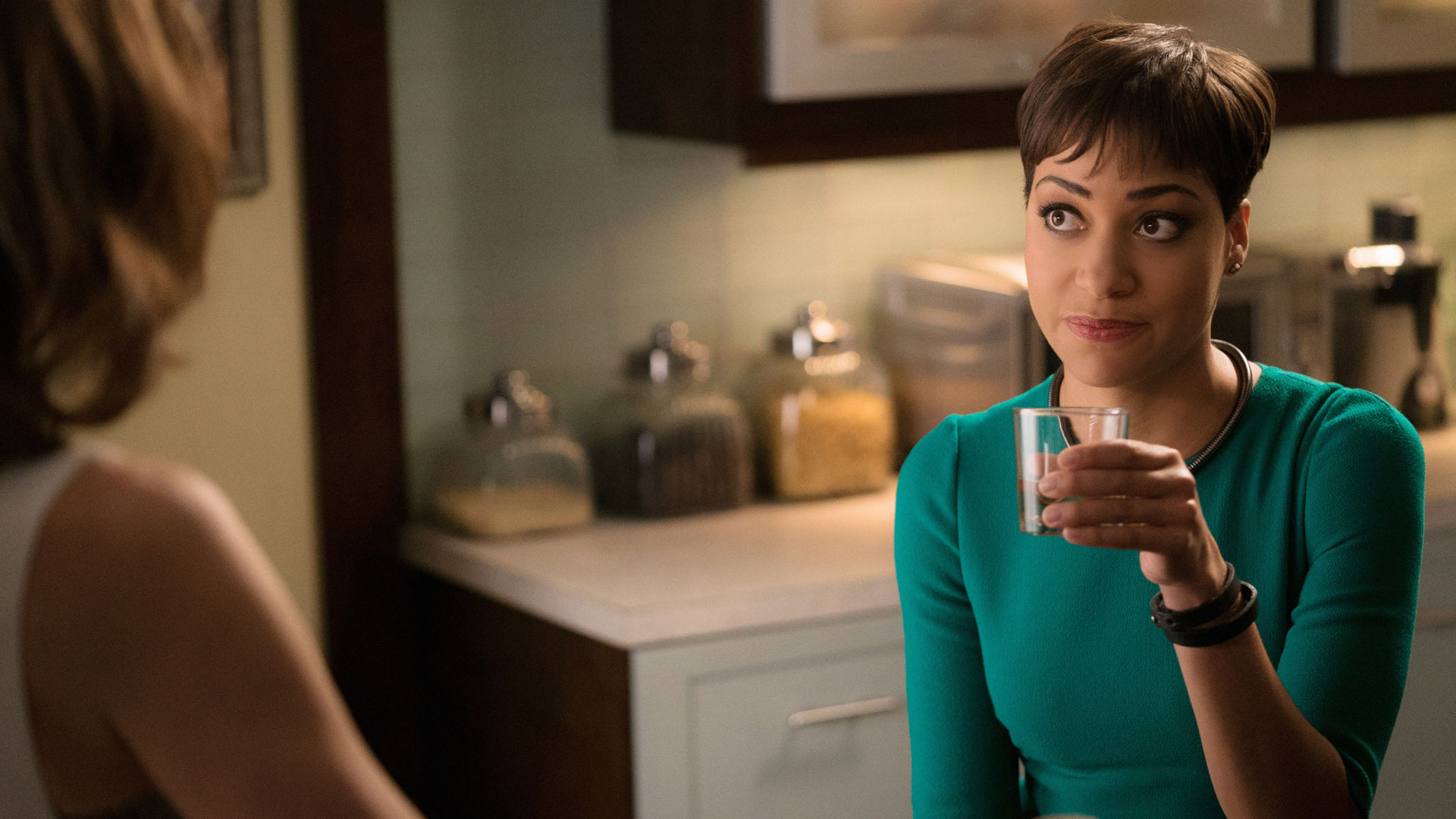 Important things to know about Lucca Quinn (Cush Jumbo):

1. We first met Lucca Quinn in bond court. The young and hungry lawyer's first appearance came in Season 7 of The Good Wife, where she was representing a motley crew of lowlifes. At the same time, she also met Alicia Florrick (the lead character of The Good Wife), and the pair later started a firm together out of Alicia's apartment.

2. Lucca had a rocky start at Lockhart/Agos/Lee. Midway through Season 7, Alicia and Lucca were offered positions at Diane's firm, Lockhart/Agos/Lee. However, unlike Alicia, Lucca had a hard time adjusting to the big-firm culture.

3. Lucca humiliated Diane in the series' finale of The Good Wife. While Diane was representing Alicia's husband, Peter Florrick, she expressly asked Lucca not to question Kurt. But, in order to help Alicia, Lucca brought him on the stand and went right for the jugular. She asked Kurt about his alleged affair—in open court and right in front of Diane. This scene was the last we saw of the two returning leads together. Diane rose from her chair and silently walked out before her husband could answer Lucca's questions. It's little wonder that we saw such an icy stare between them on The Good Fight teaser.




Important things to know about Marissa Gold (Sarah Steele):

1. Marissa Gold inherited a sharp tongue and considerable savvy from her father. We got to know her on The Good Wife as the sassy daughter of political consultant Eli Gold (played by Alan Cumming). She first appeared in "Silver Bullet" (Episode 15, Season 2). Later, Marissa worked with Alicia while simultaneously assisting her father in sabotaging Peter Florrick's presidential campaign.

2. Marissa will be working as Diane's assistant. With her strong personality—and wit—it's going to be fun to watch Marissa hold her own while supporting the always dynamic Diane.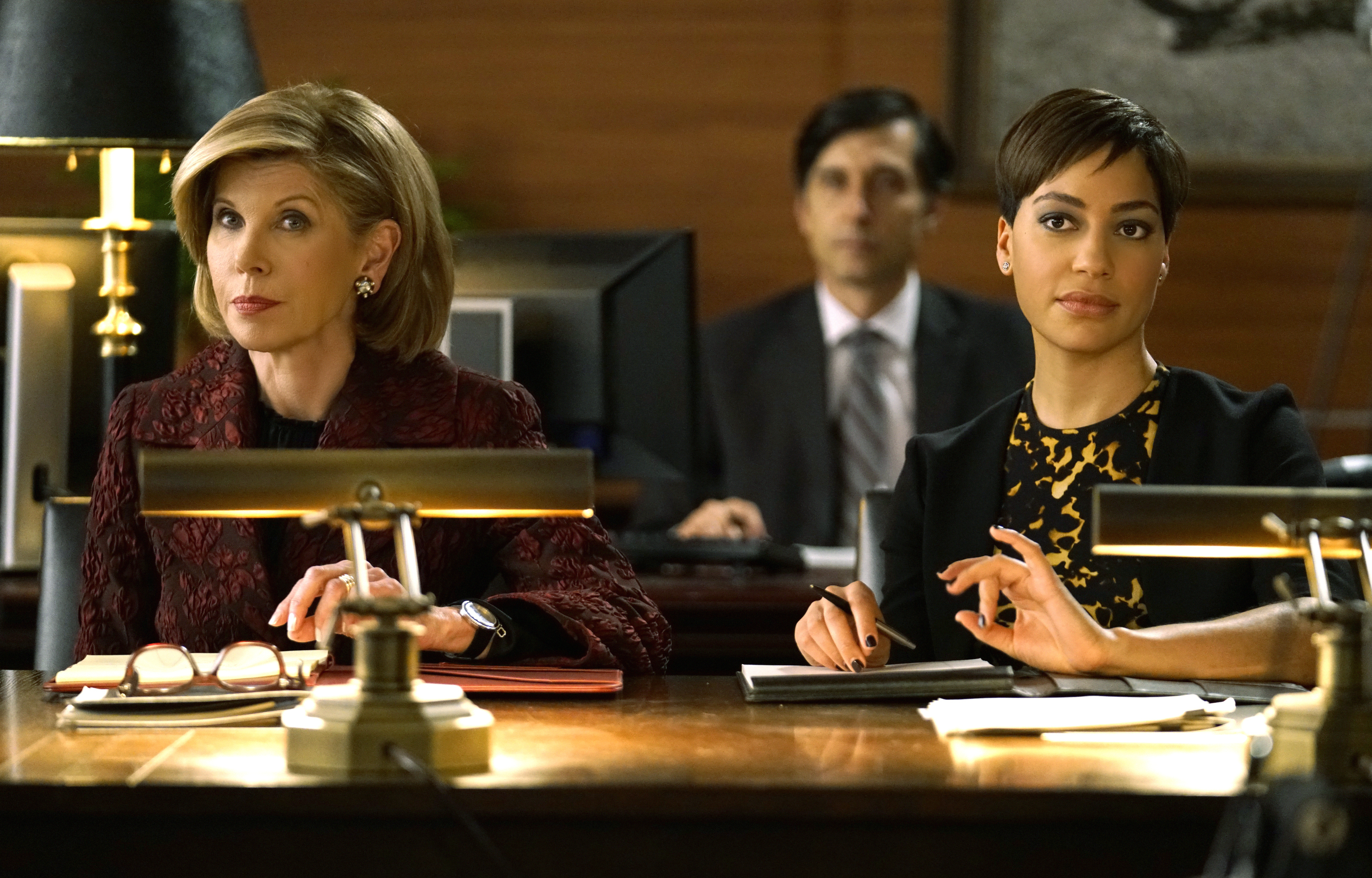 Who else have we seen before?

The aforementioned Kurt McVeigh (Gary Cole) returns as Diane's husband.

Two of Diane's law firm partners, David Lee (Zach Grenier) and Howard Lyman (Jerry Adler), will appear in the first episode. Lee is a fierce, feared, and sometimes diabolical family law expert who hasn't always had an easy working relationship with Diane. Lyman has been practicing for long enough that many would expect (and perhaps hope) to see him take an emeritus role, but his pride may be getting in the way.

Elsbeth Tascioni​ (Carrie Preston), an unconventional but brilliant attorney who sometimes helped Lockhart's firm, will also return in the spinoff.

Stream The Good Fight now on CBS All Access.

Related articles:
5 Burning Questions We Have After Watching The Good Fight Trailer
CBS Announces The Good Fight Premiere Date... And Other Juicy Details
Meet The Cast Of The Good Fight