Get To Know Maia Rindell Before You Watch The Series Premiere Of The Good Fight
Learn how Rose Leslie's character fits into the world of The Good Wife spinoff.
You may recognize many of
The Good Fight
characters from the show's predecessor,
The Good Wife
—
Diane Lockhart
(Christine Baranski),
Lucca Quinn
(Cush Jumbo), and
Marissa Gold
(Sarah Steele), to name a few. But there's also a new star joining the Chicago legal scene:
Maia Rindell
.
SUBSCRIBE: Watch The Good Fight Exclusively On CBS All Access
We've already learned a few things about Maia, played by Rose Leslie, and she sounds like a perfect addition to the team. Here's what you need to know before watching the series premiere of
The Good Fight
, which you can stream now on
CBS All Access
.
She's one smart cookie.
Rose Leslie describes her character as young, intelligent, and ambitious. The
glimpses we've had of Maia in the trailer
reflect that. Suffice to say, if she's running in the same circles as Diane and
David Lee
(Zach Grenier), she must be bright. Speaking of which...
She's a first-year associate at Lockhart, Deckler, Gussman, Lee, Lyman, Gilbert-Lurie, Kagan, Tannenbaum, & Associates.
It may sound like a mouthful, but Maia's first workplace after passing the bar is the largest civil litigator in the Midwest—thanks to the merging of three midsized firms (Lockhart and Lee among them).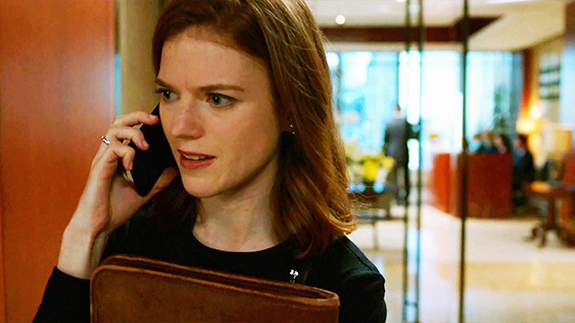 She is Diane's goddaughter.
Maia already has a connection to her law firm's most prominent partner—but she may not come across as a teacher's pet. That's because...
She's embroiled in a public scandal.
Much like
Alicia Florrick
at the start of
The Good Wife
, Maia finds herself under significant public scrutiny. Her businessman father is accused of running a multibillion-dollar Ponzi scheme—a fiasco that costs Diane her entire fortune.
That might lead to some tension between Diane and Maia.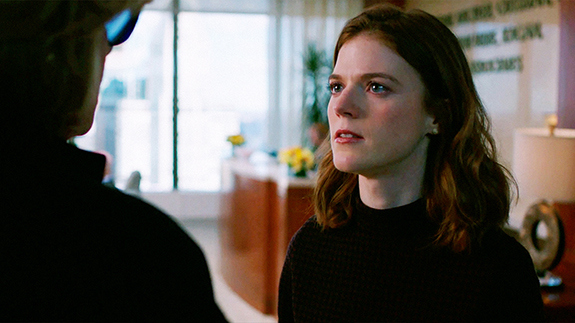 She's incredibly resilient.
Despite her family's scandal, Maia is set on powering through and making her own way. She'll have to be strong for both herself and those around her.
Power couple alert!
Maia's getting her break at a prestigious law firm, and her girlfriend
Amy Breslin
(Heléne Yorke) is an assistant state's attorney.
She wears a rosary ring.
We don't yet know
why
Maia wears a rosary ring, but we're wondering what it could represent to her.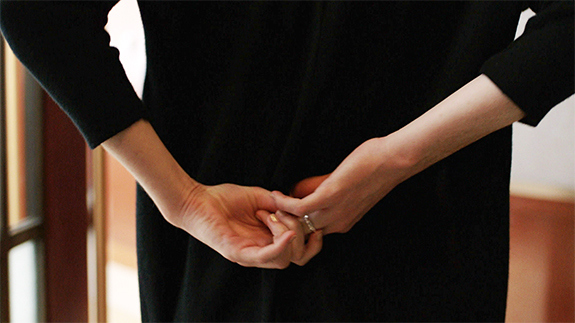 She may have an unlikely ally in Lucca Quinn.
While they work at opposing firms, Lucca has already offered Maia some advice amidst her family's disgrace, noting that a certain friend of hers went through a similar experience: "Harden yourself. Ignore what people say. It's hard, but it ends."
Might these two women be on the fast track to friendship, or was Lucca's nicety a one-off?
ALSO READ: All The Evidence You'll Need To Love Rose Leslie On The Good Fight
Stream
The Good Fight
now on
CBS All Access.