The Good Fight Costume Designer Breaks Down The Fashion In The 2nd Episode
Dan Lawson on Adrian Boseman's signature suits, Maia's courtroom look and Diane's more conservative style.
Costume designer
Dan Lawson
, the man behind your favorite characters' styles since the premiere of
The Good Wife
, is back to craft perfect ensembles for the highly-anticipated new spinoff series,
The Good Fight.
STREAM: The Good Fight On CBS All Access
Each week, Dan will share the inspiration behind his style choices for the episode, including favorite looks, a breakdown of standout ensembles, and much more. See the expert stylist's favorites from "The First Week" below.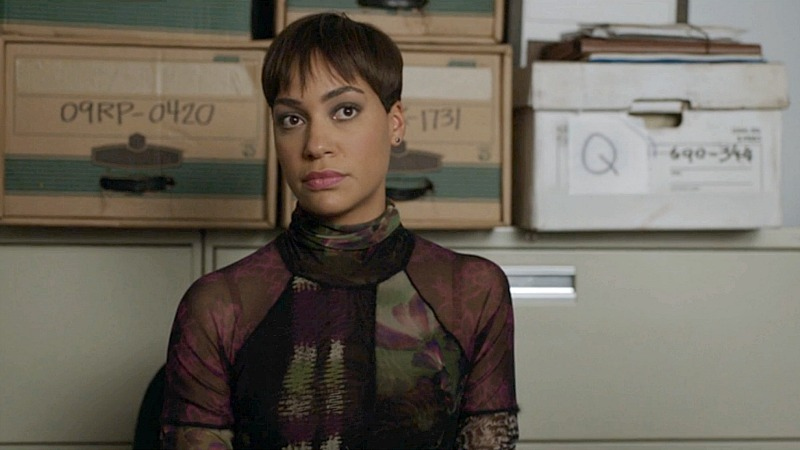 Name an adjective to describe each woman's style this episode.
For Diane Lockhart, played by
Christine Baranski
, "Conservative."
For Lucca Quinn, played by
Cush Jumbo
, "Confident."
For Maia Rindell, played by
Rose Leslie
, "Understated."
What was your favorite look or piece from this episode?
I have two favorite pieces from the episode:
Diane's
black Armani zip-front jacket and Maia's gray Karen Millen dress.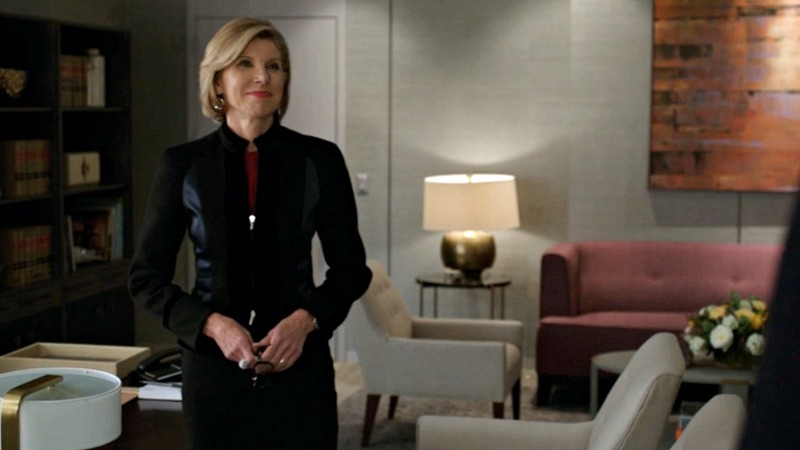 Diane's
Armani jacket was such a clean, strong look that made her look confident, but not like she was trying to compete with Barbara. The red Armani chiffon blouse was a nice, soft counterpoint to the wool and velvet jacket. I also liked that it looked very modern-which I think
Diane
would have wanted-to look modern and current being the new kid on the block.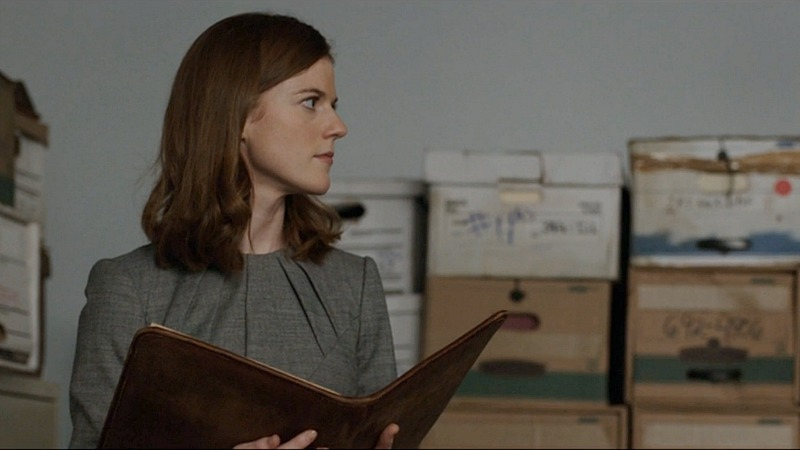 Maia's
Karen Millen dress was the perfect "first day of school" look. The intricate seaming in the bodice of the dress kept it interesting to the eye, while the clean lines of the dress as a whole kept it conservative and classic. BUT, it still had a certain sexy quality to it which I didn't want to lose, as
Maia
is a young, beautiful woman.
Breaking down Maia's look...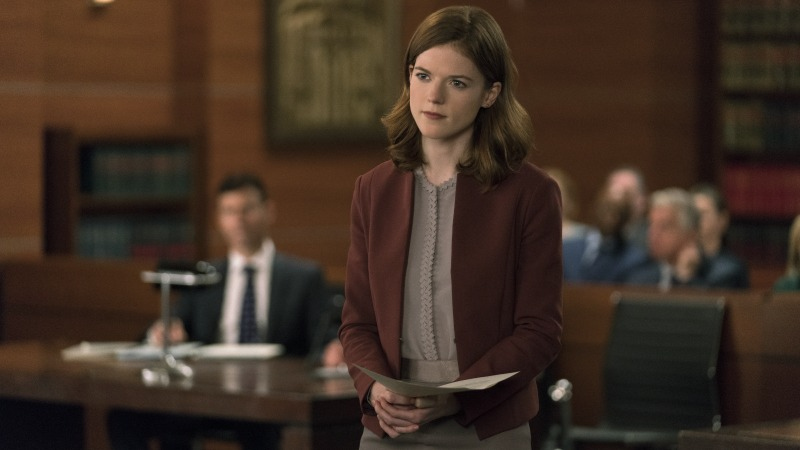 I wanted Maia to look a little awkward and not overly confident in these court scenes. So I went with separates to help create a slightly nervous look. The blouse and skirt are by Reiss and the jacket is by Hugo Boss. Something I did which I thought was fun, was have Maia and her girlfriend, Amy, share the jacket. So you see one wearing it earlier in the episode and then the other wearing it later in the episode. I thought it would be a nice, realistic touch that two people of the same sex who are similar size who are dating and living together would share clothing.
Are there any fashion battles going on in the firm?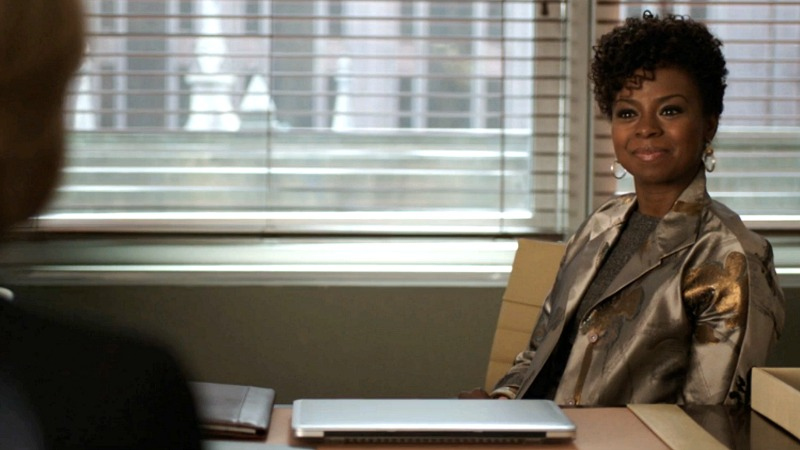 I think Diane and
Barbara
are aware of each other's standing at the firm and that includes their clothing. Diane is conscious to not overshadow her new boss while she maintains her elegant style.
How do you portray the power of Adrian Boseman with his look for this episode?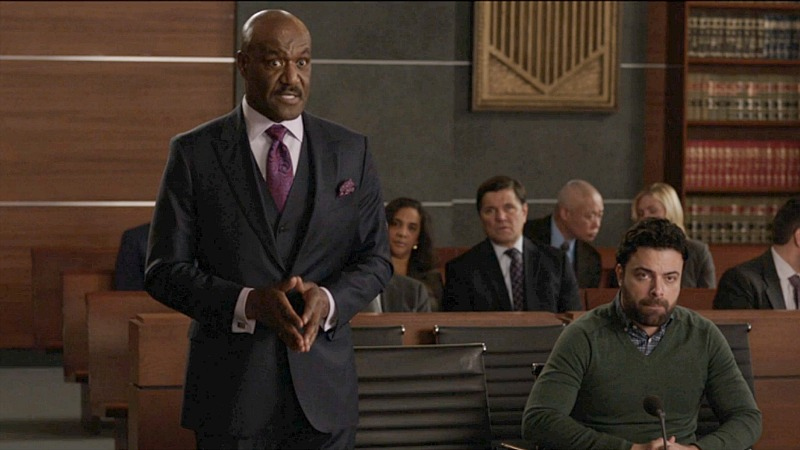 Three-piece suits are the way of
Adrian Boseman
. He is a bit of a showman and his wardrobe follows suit - no pun intended! We love using a contrasting vest to the pant/jacket combination and popping the whole thing with strong ties and contrasting pocket squares. His suits are Joseph Abboud and Phineas Cole at Paul Stuart.
Boseman
likes clothes and knows he looks great in a suit. He certainly dresses for effect at the office.
See all of Dan Lawson's creative fashion curations from
The Good Fight's
second episode, "The First Week," available exclusively through
CBS All Access
.
STREAM: The Good Fight On CBS All Access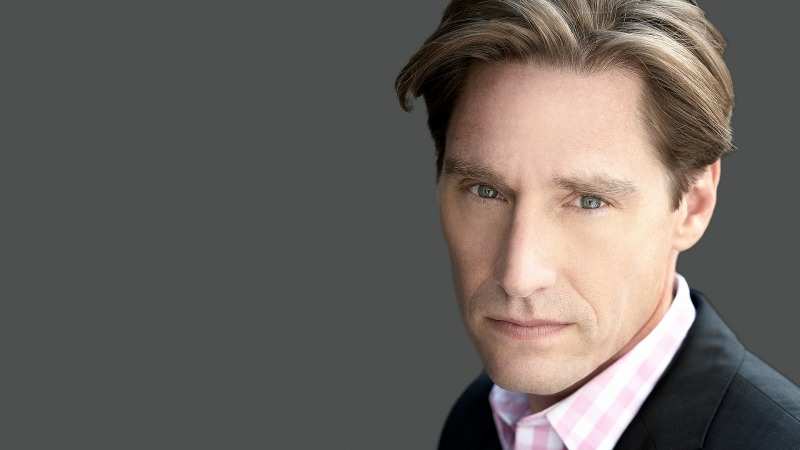 For more from Dan, follow him here:
Facebook: @DanLawsonStyle
Instagram: @DanLawsonStyle
Twitter: @DanLawsonStyle
Related articles:
What Are The Good Fight's Characters Fighting For?
Watch The Glam-Packed Red Carpet On Facebook Live Before The Good Fight Premiere
How To Watch The Good Fight On CBS All Access