The Good Fight's Costume Designer Breaks Down Best Episode 4 Looks
Dan Lawson explains how he styled the cast for the latest episode, "Henceforth Known As Property"
Costume designer
Dan Lawson
, the man behind your favorite characters' styles since the premiere of
The Good Wife
, continues to dress the cast of
The Good Fight
in both timeless silhouettes and trendsetting ensembles.
STREAM
: The Good Fight
On CBS All Access
Find out his inspiration, style choices, and insider fashion tips from the latest episode of
The Good Fight
entitled "Henceforth Known As Property."
Name an adjective to describe each woman's style this episode.
For Diane Lockhart, played by
Christine Baranski
, "Elegant."
For Lucca Quinn, played by
Cush Jumbo
, "Flirty."
For Maia Rindell, played by
Rose Leslie
, "Streamlined."
What was your favorite look or piece from this episode?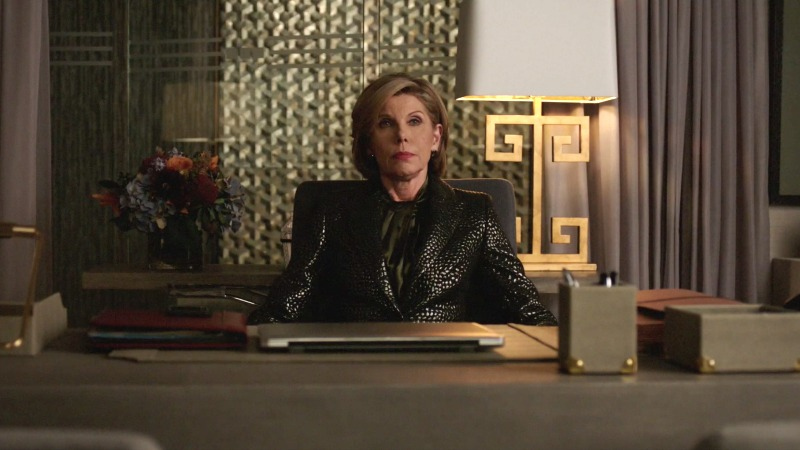 I loved
Diane's
olive metallic snakeskin textured jacket by Escada. The way the material played with the light was terrific. I put it with an olive silk blouse, also by Escada, that really punched the green tones of the jacket.
I think I loved this look so much because it was quite unexpected for Diane to wear such a light-reflecting brocade.
I also thought the very strong shoulders on the jacket were great on her in the courtroom. It really gave her presence.
Breakdown this look: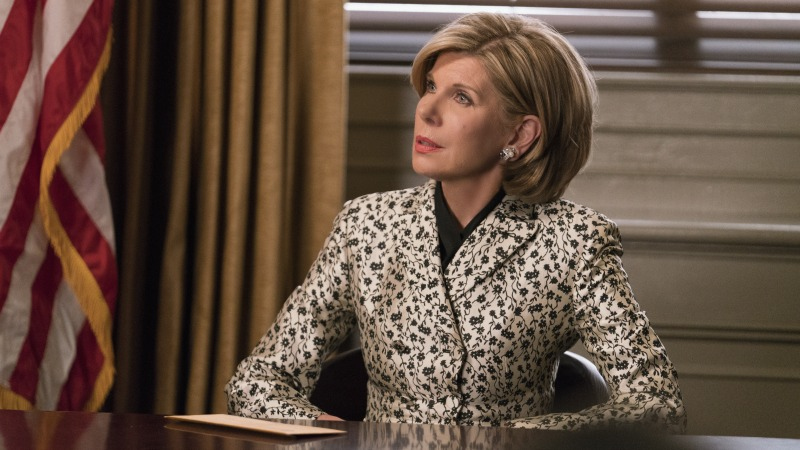 In this look,
Diane
is wearing a black-and-cream floral brocade jacket by Altuzarra. So chic! I liked putting the solid-black Kobi Halpern silk blouse at the neck because it anchored the busy pattern and gave the eye a rest as we visually approach Diane's face.
I finished the look with a black Max Mara pencil skirt, black patent Manolo Blahnik pumps, and earrings of white pearl, gray pearl and diamonds.
Are there any fashion easter eggs in this episode?
This look of
Diane's
is an almost total fashion Easter egg! She is indeed wearing her signature pearls. I just adore them, and I love using them in this fashion as an alternative to a blouse.
The Piazza Sempione jacket is from the Diane Lockhart fashion archival closet! I've had this in her closet for years. I think she wore it during season 2 or 3 of
The Good Wife
.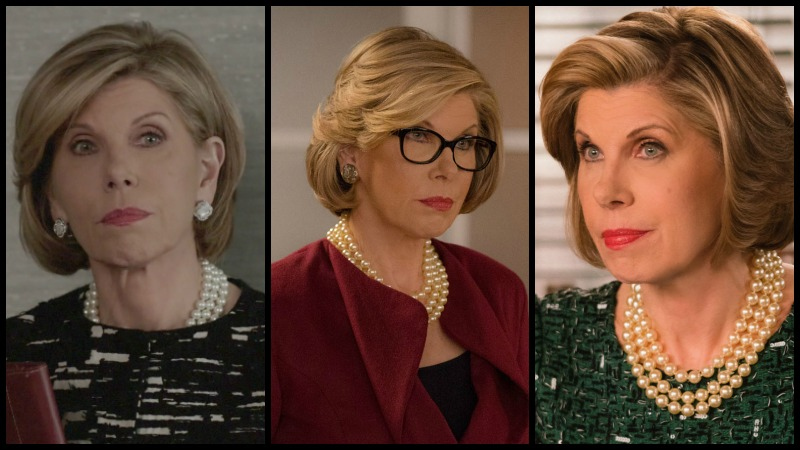 From left to right:
Look from "Henceforth Known As Property" (Episode 4, Season 1 of
The Good Fight
)
,
look from
"KSR" (Season 7, Episode 10 of
The Good Wife
)
and
"Monday" (Episode, Season 7, Episode 14 of The Good Wife)
We updated it with some expert tailoring and thought it would be just the perfectly chic jacket for the scene.
Maia appears to be wearing a bit more color. Is there symbolism behind the new colors?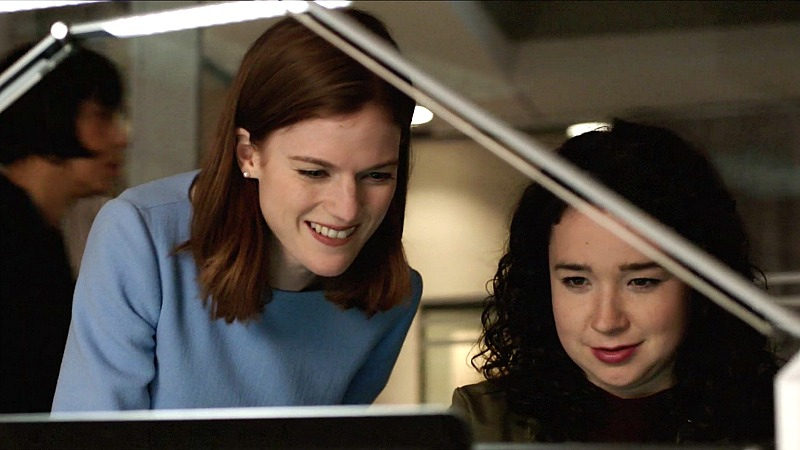 I wanted to get some color on
Maia
, as she has been wearing so many neutrals. She's starting to come to terms with what has happened in her life and I think she is becoming a little stronger and not quite the mouse she started out as.
So, I thought this a good time to introduce some color, subtle as it may be!
See all of Dan Lawson's creative fashion curations from
The Good Fight's
fourth episode, "Henceforth Known As Property," available exclusively through
CBS All Access.
STREAM: The Good Fight now on CBS All Access.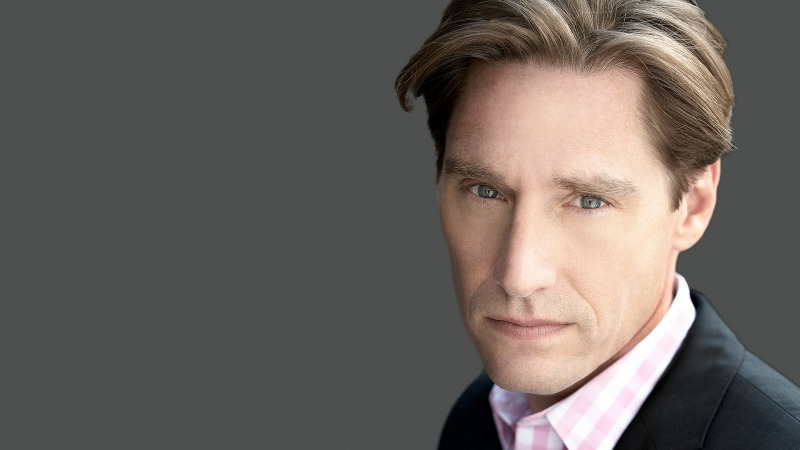 For more from Dan, follow him here:
Facebook: @DanLawsonStyle
Instagram: @DanLawsonStyle
Twitter: @DanLawsonStyle