Marissa Schools Kresteva On White Privilege On The Good Fight
Mike Kresteva's underestimation of Diane's savvy assistant may have been his undoing.

This week's episode of The Good Fight, entitled "Not So Grand Jury," marked the end of Mike Kresteva's reign of terror against the lawyers at Reddick, Boseman & Kolstad.

During the firm's two-pronged plan of attack against Kresteva, Elsbeth Tascioni—with the help of Lucca Quinn—worked to squash his campaign with a civil suit while the subpoenaed lawyers switched up the narrative in front of the grand jury.

STREAM: The Good Fight On CBS All Access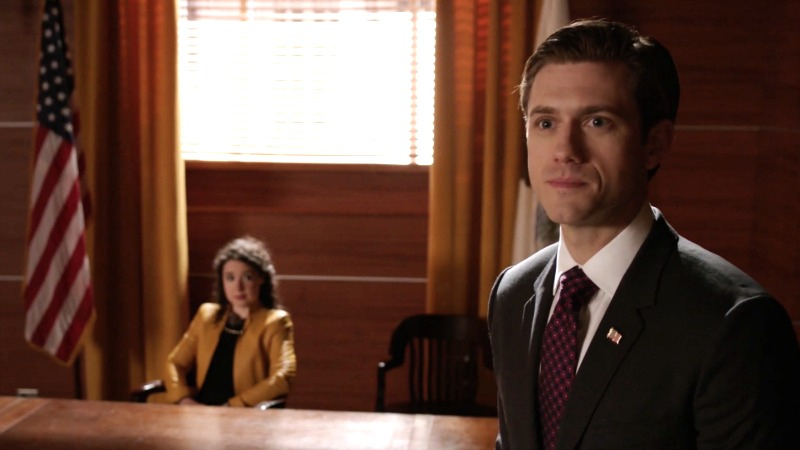 While on the stand, each lawyer from the largest black firm in Chicago sculpted their answers to imply that the spurious charges were race-related. Undeterred, Kresteva doubled down and subpoenaed Marissa the following day—and woefully underestimated her charisma.

Watch the video above to see Marissa spin Kresteva's yarn into gold.

Stream The Good Fight now on CBS All Access.