The Good Fight's Costume Designer Breaks Down The Best Looks Of Episode 8
Costume Designer Dan Lawson explains how he styled the cast for the latest episode, "Reddick v Boseman."
Costume designer Dan Lawson
, the man behind your favorite characters' styles since the series premiere of
The Good Wife
, continues to dress the cast of
The Good Fight
in both timeless silhouettes and trendsetting ensembles.
STREAM: The Good Fight On CBS All Access
We caught up with the fashion guru to find out his inspiration, style choices, and insider fashion tips from the latest episode of
The Good Fight
, "Reddick v Boseman."
Name an adjective to describe each woman's style this episode.
For Diane Lockhart, played by
Christine Baranski
, "Glamorous."
For Lucca Quinn, played by
Cush Jumbo
, "Sexy."
For Maia Rindell, played by
Rose Leslie
, "Unsure."
What was your favorite look or piece from this episode?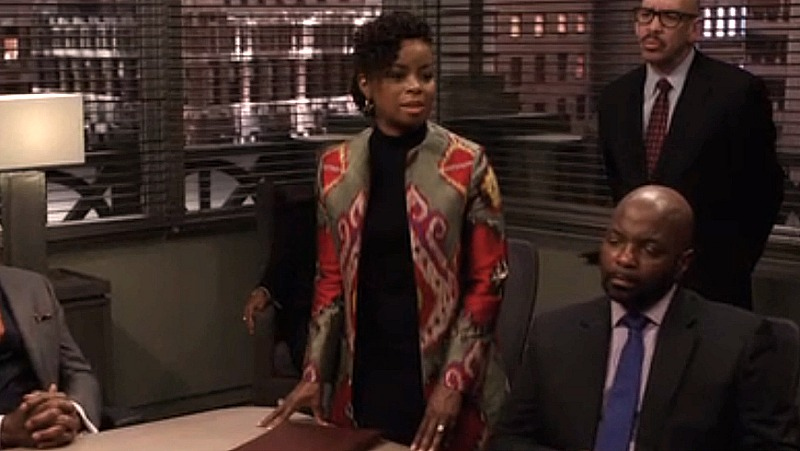 I loved
Barbara's
Etro coat of many colors. The red, green, black, yellow, purple, and cream ikat patterned coat was a total knockout on Barbara. For me, her look for the series was inspired by 17th and 18th century Spanish brocades, and I thought this jacket was the perfect example of the embodiment of that concept. I found the jacket's tones incredibly deep and rich, which
Erica
wore beautifully.
Breakdown this look: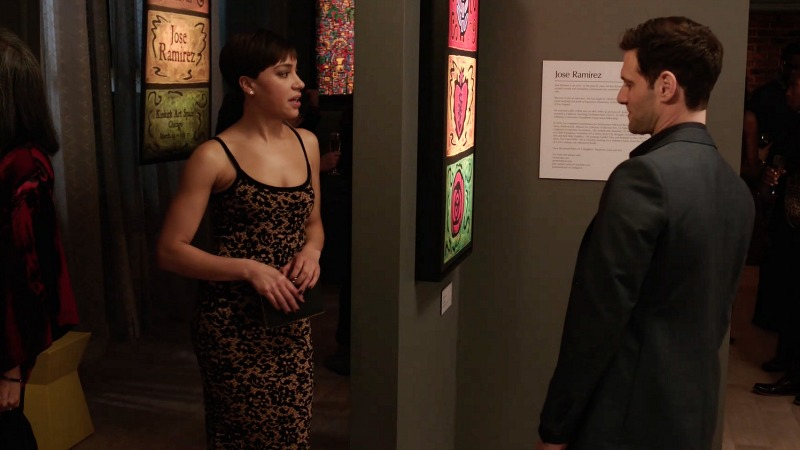 Lucca
is wearing a very sexy Michael Kors lace print knit dress. The length of the dress was at the calf—a very "come hither" length, I thought. The look was finished with a pair of diamond studs, a BCBG black python rectangular clutch, and a pair of black suede Manolos. I really liked Lucca showing some skin in this date scene with
her new beau
.
Breakdown this look: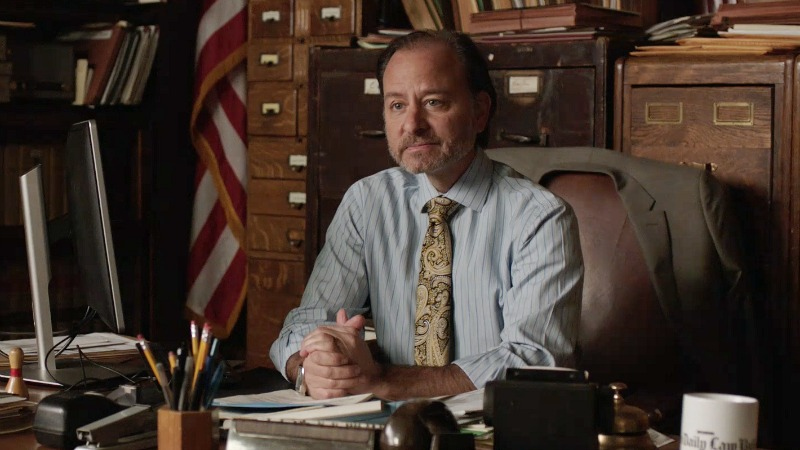 Well, we certainly wanted his [guest star Fisher Stevens] clothes to look older, disheveled, and ill-fitting. This particular look consisted of a Linea Uomo light tan wool/polyester suit, a Linea Uomo tattersall shirt, and a Calvin Klein maroon, chocolate brown, and tan tie. We also used brown square-toed Stacy Adams shoes. It was fun to do a character who doesn't dress as well as others.
Is there any symbolism behind the looks of Adrian Boseman and Reddick? They both wear similarly vibrant attire.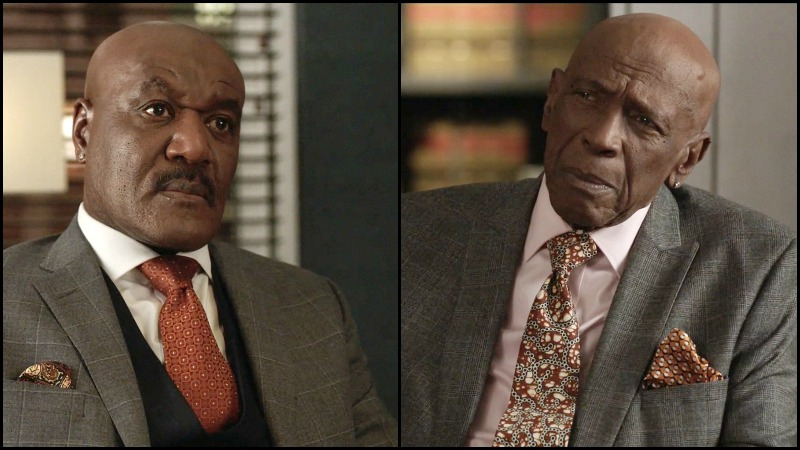 They are both showmen.
Boseman
learned a lot from Reddick, who was a bit of a mentor for Boseman. We worked with Reddick hanging onto some of his African-American fabrics and patterns in his wardrobe—small bits that helped the character harken back to his earlier days as a lawyer; maybe a bit of a relic. And Boseman is the new version, still a showman, but sleek and very much in control of his environment.
Are there any fashion easter eggs in this episode?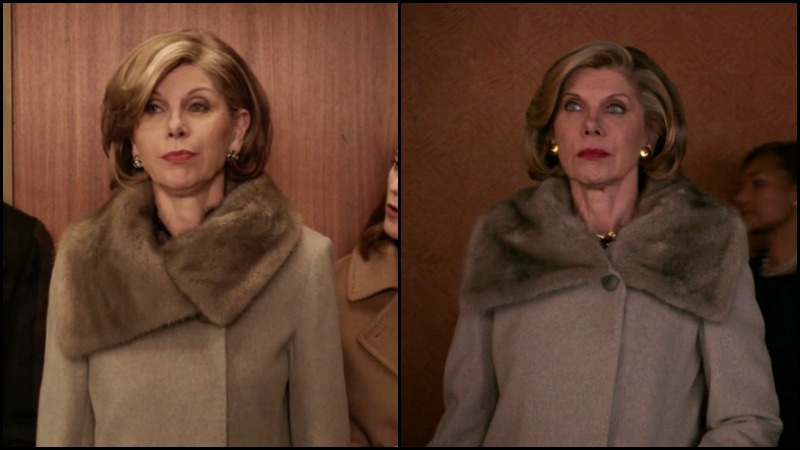 Diane's gray cashmere coat with the mink collar by Cinzia Rocca is a wonderful piece from her closet on
The Good Wife
. I think it is chic and elegant and was the perfect coat for Diane to use in this episode. I wanted her to really contrast with the seedy Gabe Kovac and his storefront law firm.
Seen in
"Unmanned" (Season 7, Episode 18 of The Good Wife)
, Diane rocks this jacket on her way into court with Alicia, where they face a familiar foe in a drone-related case. An eruption amongst the named partners in the firm makes "Unmanned" a must-see episode.
Stream it now on CBS All Access.
Do you dress the show's background actors? If so, how do you decide what each person will wear?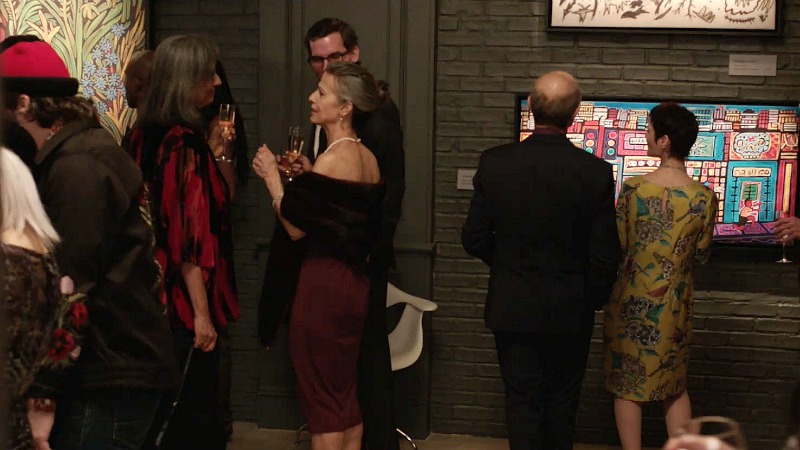 When picking wardrobe for the BG, we always start with the actor's face. What do they look like? What kind of character can we create for them with their wardrobe that will be believable with what the actor looks like? We worked very hard in this scene to make a diverse group of art gallery hoppers that had color and pattern as tools to tell our audience that we were in an environment full of art lovers and admirers.
See all of Dan Lawson's creative fashion curations from
The Good Fight's
latest episode, "Reddick v Boseman" available exclusively through
CBS All Access.
Watch
The Good Fight
on
CBS All Access.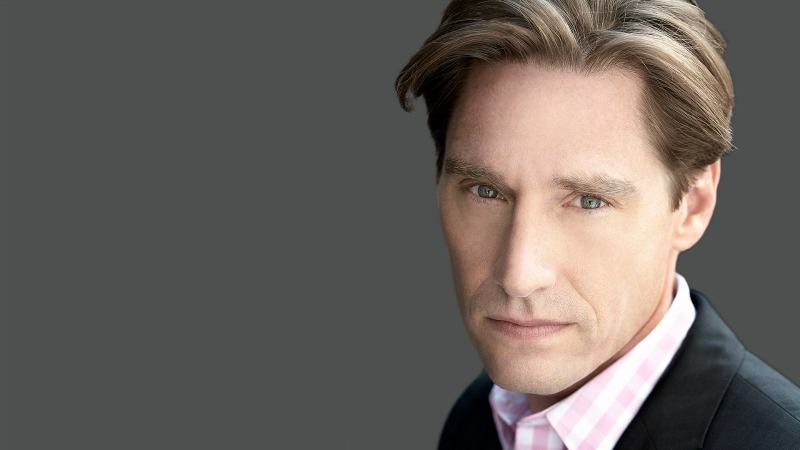 For more from Dan, follow him here:

Facebook: @DanLawsonStyle
Instagram: @DanLawsonStyle
Twitter: @DanLawsonStyle