Costume designer Dan Lawson, the man behind your favorite characters' styles since the series premiere of The Good Wife, continues to dress the cast of The Good Fight in both timeless silhouettes and trendsetting ensembles.

STREAM: All Episodes Of The Good Fight Now On CBS All Access

Each week, Lawson has shared his favorite costumes, how and why he dressed each character, and even some insider easter eggs. Now that the season has wrapped up, we've got the scoop on what his favorite overall look from the season was—and it might surprise you. First, check out the fashion-forward designer's favorite looks from each episode of The Good Fight.

"Inauguration" (Season 1, Episode 1 of The Good Fight)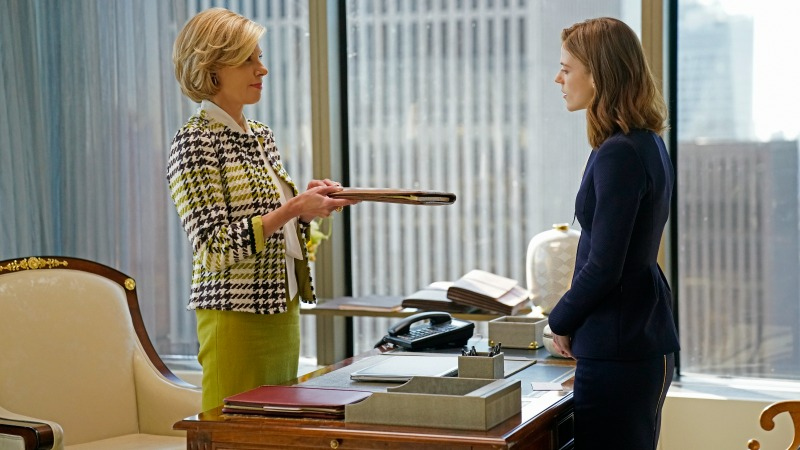 Lawson's favorite look from the pilot episode details Diane's transformation in the year after The Good Wife ended. The designer considered all aspects of Diane's personality, style, and profession when putting together the look, ensuring that "every piece seemed to really serve its purpose and help tell the story."

Narrowing her massive wardrobe to one standout look, Lawson settled on "Diane's over-scaled green, white, and dark brown houndstooth jacket by Lafayette 148NY." Find out the story behind the lawyer's look in Lawson's first episode fashion interview.

"The First Week" (Season 1, Episode 2 of The Good Fight)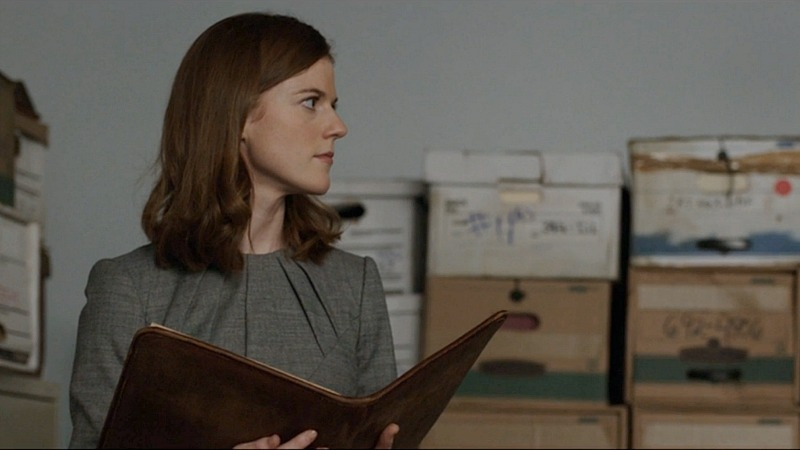 Lawson decided on two favorite pieces from this episode. Maia, played by Rose Leslie, who wore a grey Karen Millen dress, showcased "the perfect 'first day of school' look."

For Diane, Lawson selected her black Armani jacket, because the piece was "such a clean, strong look that made her look confident, but not like she was trying to compete with Barbara." Find out more about these looks in the fashion breakdown of The Good Fight's second episode.

"The Schtup List" (Season 1, Episode 3 of The Good Fight)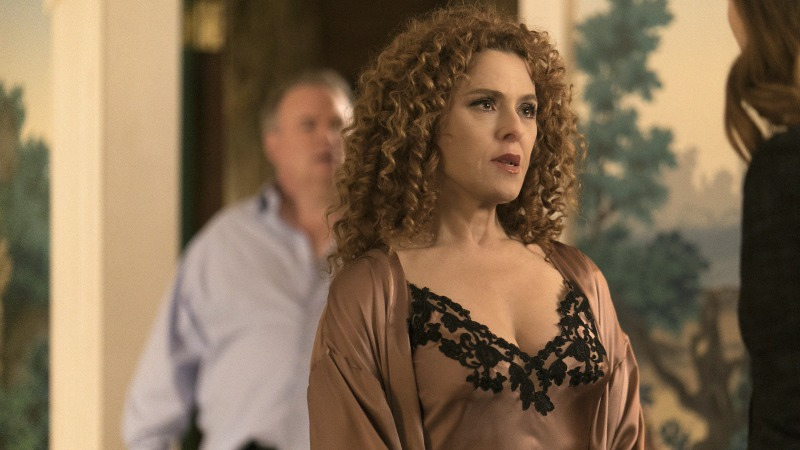 Lawson's favorite look from Episode 3? Lenore's sexy nightgown and robe by La Perla. He noted that the "apricot silk charmeuse with black lace were perfect colors for Bernadette Peters." Find out more about the best looks from Episode 3 of The Good Fight.

"Henceforth Known as Property" (Season 1, Episode 4 of The Good Fight)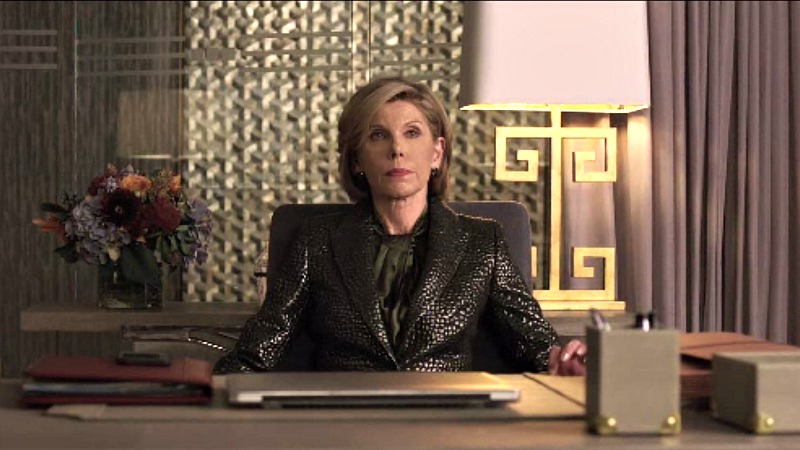 Always keeping the character's personality in mind, Lawson tagged Diane's olive metallic snakeskin textured jacket by Escada as the episode's standout.

Citing the lawyer's cutthroat skills in the courtroom, Lawson chose the ensemble because he "thought the very strong shoulders on the jacket were great on her in the courtroom. It really gave her presence." Find out more about this look—as well as Lawson's other picks—in this episode's fashion breakdown.

"Stoppable: Requiem for an Airdate" (Season 1, Episode 5 of The Good Fight)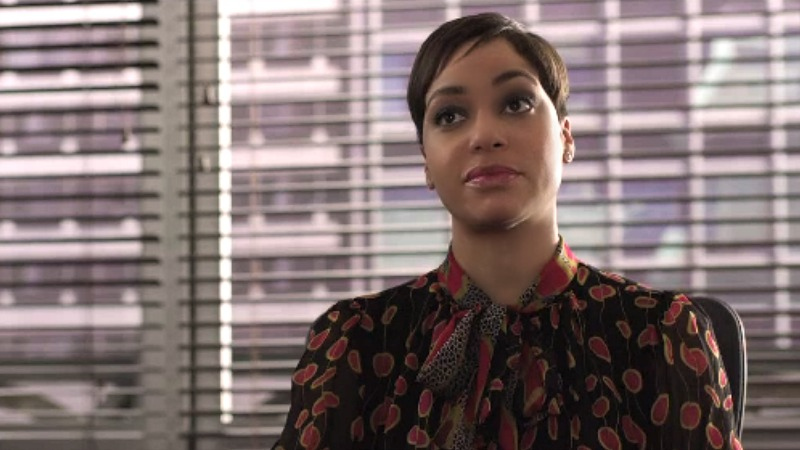 Lucca Quinn's silk magenta blouse by Diane von Furstenberg was Episode 5's standout look. This black and gold blouse is a true testament to the costumer's eye for fashion as he cites, "The blouse was unique in that it incorporated two prints, one in the body of the blouse and another one in the bow. So clever how the placement draws the attention to Lucca's face, despite the overall pattern, which tend to make the eye wander, but not in this case!"

See the designer's other favorite fashion choices—and keep your eyes peeled for a Good Wife easter egg—in his "Stoppable: Requiem for an Airdate" fashion breakdown.

"Social Media and Its Discontents" (Season 1, Episode 6 of The Good Fight)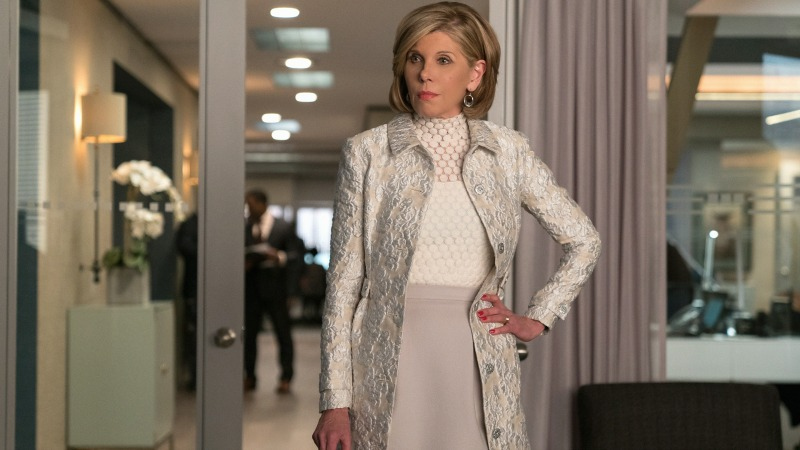 Wanting to make Diane look "fresh, modern, and very chic," Lawson chose this "Variations in Cream" ensemble. In what can only be described as a "symphony of textures," this ensemble—composed of a silver brocade jacket by St. John, a knit top by Akris, and a grey cashmere skirt from Max Mara—is Dan Lawson's Good Fight Season 1 favorite. Find out more about this standout look in Lawson's "Social Media and Its Discontents" fashion breakdown.

"Not So Grand Jury" (Season 1, Episode 7 of The Good Fight)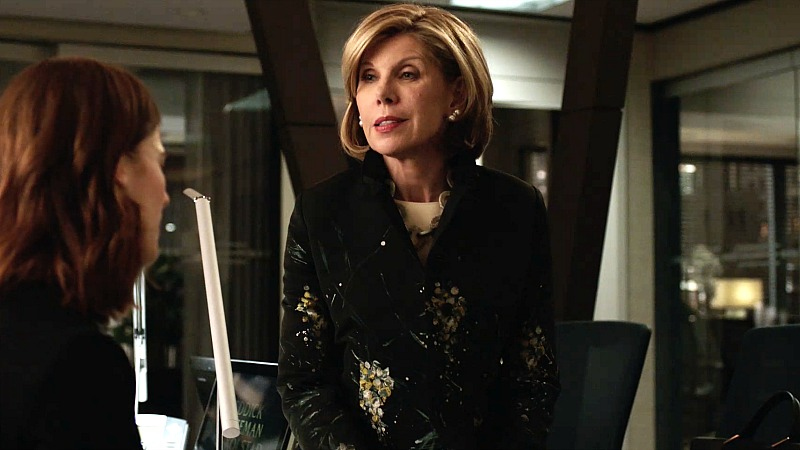 While Lawson had three favorite looks from this episode, his favorite of the three is Diane's topper by Lafayette 148 NY. "It is a navy blue faille with gorgeous flowers and leaves woven into the fabric. I think it is one of the most special pieces I have seen in years," said Lawson. See how he made sure the jacket popped in his full fashion breakdown of "Not So Grand Jury."

"Reddick v Boseman" (Season 1, Episode 8 of The Good Fight)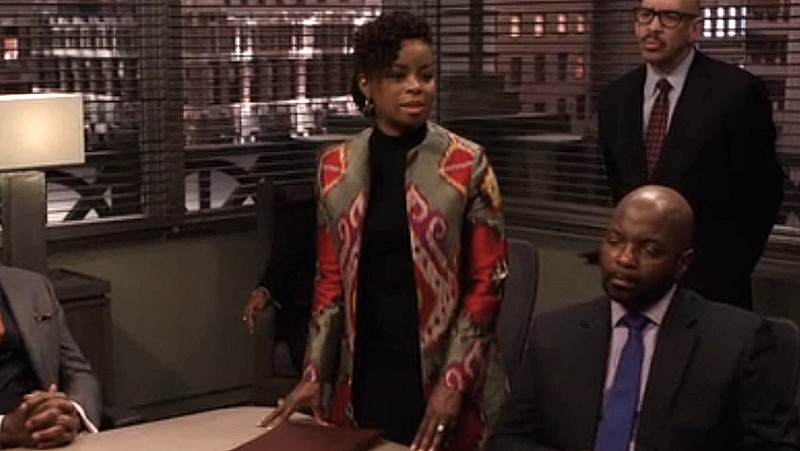 Drawing inspirations from the 17th and 18th century Spanish brocades when dressing Barbara, Lawson's favorite look from Episode 8 was the Etro coat of many colors. Citing the colors and ikat pattern, he "found the jacket's tones incredibly deep and rich, which Erica [Tazel] wore beautifully." See the designer's other fave ensembles—including a fashion easter egg—in his full fashion analysis of "Reddick v. Boseman."

"Self Condemned" (Season 1, Episode 9 of The Good Fight)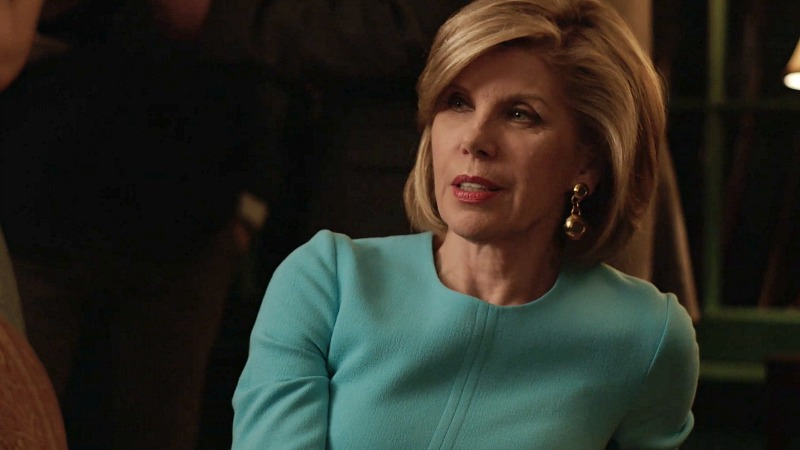 One of Lawson's favorite looks from "Self Condemned" was the striking turquoise number Diane wore in a flashback scene of Maia's 18th birthday party. The fashion expert credited Michael Kors' blue dress, adding that it was "sleek, classic and chic—just what I love in an outfit." See his other favorite piece from the episode in his full fashion rundown of "Self Condemned."

"Chaos" (Season 1, Episode 10 of The Good Fight)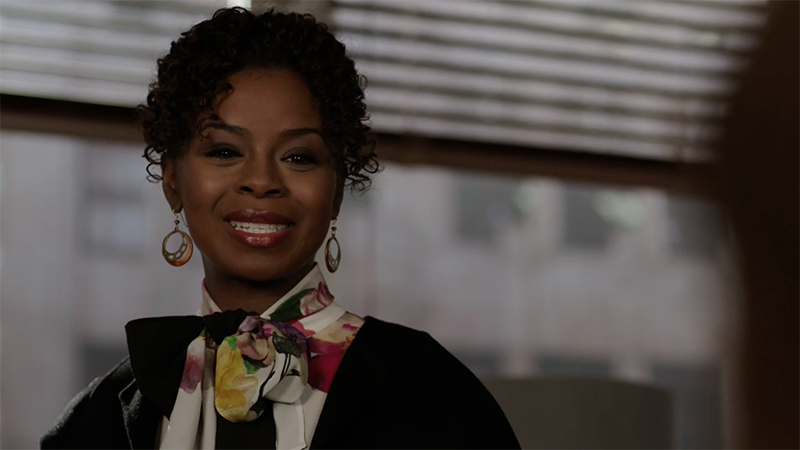 Of the season finale, Lawson said, "My favorite piece was the spectacular floral and black color block Lanvin blouse that Barbara wore. I loved the play of floral pattern and black color block. I thought it was so Parisian feeling and very, very elegant on Erica [Tazel]." See what else he loved in the full fashion breakdown of The Good Fight's season finale, "Chaos."

Finally, when asked about his overall favorite look from The Good Fight Season 1, he chose this stunning ensemble of Diane's: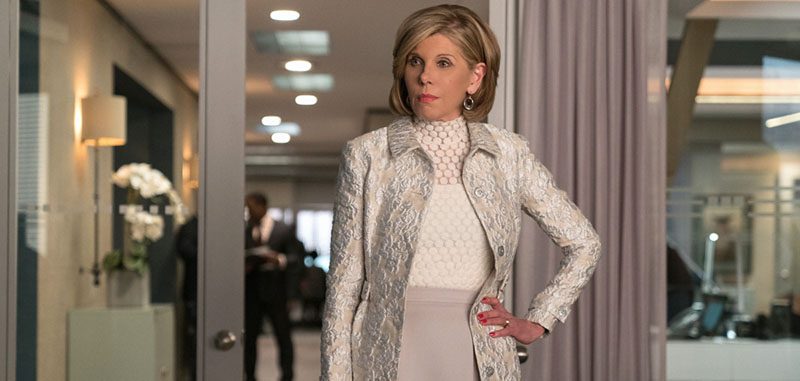 Lawson said, "I love all my children! To pick one out from the whole season is really hard. The choices I make are my favorite in that exact moment for that exact scene because that particular costume tells the story the best at that time. But, if pressed to pick one look it would have to be the monochromatic look Diane wore in Episode 6.

"I loved this look because I used three basic elements that normally would not have gone together. I also took extra satisfaction with the outfit because Christine was a little hesitant to wear the long lightweight coat as a suit jacket but I insisted—and when she was on set, she loved it. I feel like it was such a chic and natural outfit on Diane. The silver brocade jacket was by St. John, the embroidered cream knit top was by Akris, and the gray cashmere skirt was by Max Mara.

"Every time I see Christine in this outfit in publicity stills from the show, I just glow with affection for the costume, for Christine, and for The Good Fight, which I absolutely loved working on. Such a special show. Robert and Michelle [King] are brilliant the way they took the essence of The Good Wife and created a completely different show that is as fantastic as the original."

We can't wait to see what Dan has in store for Season 2 of The Good Fight.

Stream all episodes of The Good Fight now on CBS All Access.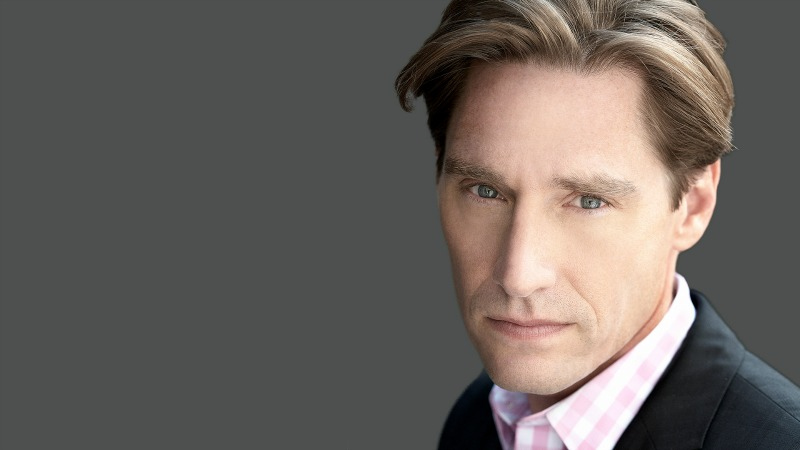 For more from Dan, follow him here:

Facebook: @DanLawsonStyle
Instagram: @DanLawsonStyle
Twitter: @DanLawsonStyle