The 10 Most Talked About Moments On The Good Fight
Revisit the scenes Good Fight fans can't stop talking about.
From the moment the series began,
The Good Fight
has woven intricate story lines, compelling characters, and even a few
Easter eggs
into the perfect spinoff series of the equally addicting
The
Good Wife
.
Based on
Facebook
,
Twitter
, and
Instagram
social media chatter, we compiled some of the top moments and scenes that had fans buzzing during Season 1 of
The Good Fight.
STREAM: All Episodes Of The Good Fight Now On CBS All Access
1. Diane Lockhart's life-changing phone call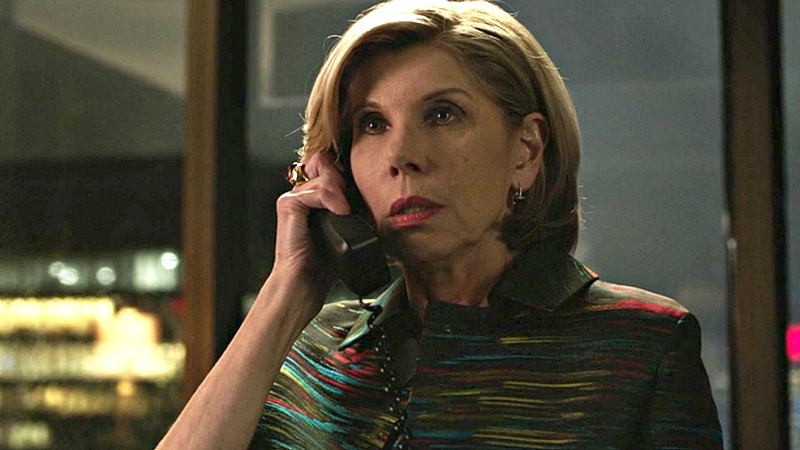 The premiere episode of
The Good Fight
starts with Diane looking towards a quiet, fulfilling retirement in France only to have her life completely uprooted. With her life in shambles,
Diane loses everything and quickly finds out who her real friends are.
See how Diane starts over in "Inauguration."
Stream "Inauguration" now on CBS All Access.
2. Judge Abernathy's return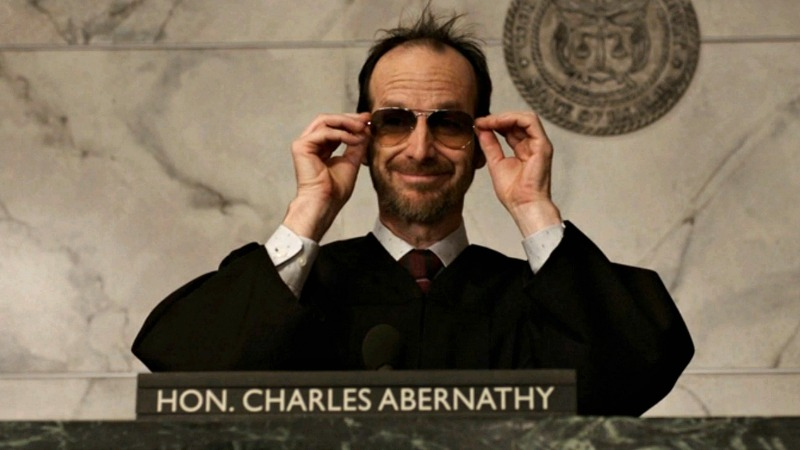 The beloved Judge Charles Abernathy from The Good Wife
, played by guest star Denis O'Hare, makes an appearance presiding over Diane's first case with
Reddick, Boseman & Kolstad
in
The Good Fight.
His honor has had his fair share of fan-favorite appearances in
The Good Wife
, including
Season 3's "Live From Damascus,"
when his sympathetic visit to the Wall Street Protesters ended in teargas, to his creative sentencing in
Season 7's "Shoot."
See who the left-leaning judge rules in favor of in
The Good Fight
's
"The First Week."
Stream "First Week" now on CBS All Access.
3. Who voted for Trump?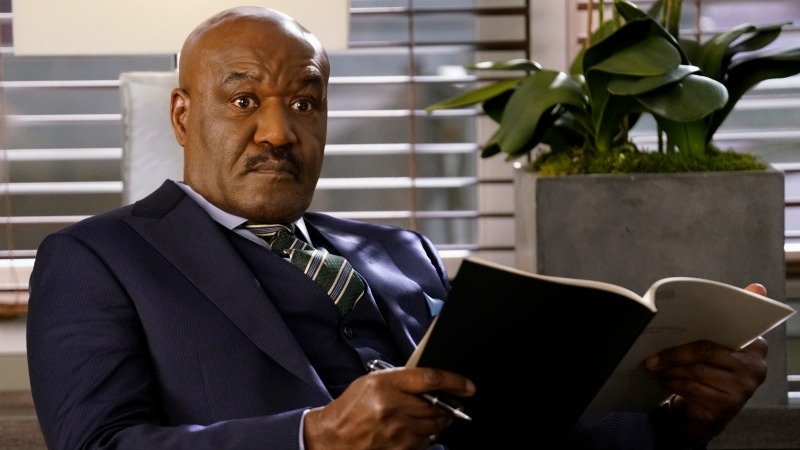 While going over the year's income statement with the other partners at
Reddick, Boseman & Kolstad,
Barbara shares a projection of $8.5 million profit for the fiscal year—unless a key client continues to hold out on their retainer.
Through wining, dining, and a bit of digging, Barbara and Adrian discover that the cell tower company Ventura Bridge, hoping to land with a firm that supported President Donald Trump, is considering taking their business elsewhere.
With $12 million on the line,
Adrian Boseman and Barbara Kolstad desperately search the firm to find a Trump supporter
for their pitch against the opposing, Republican-leaning firm. Find out who saves the firm, but loses the respect of some of his colleagues in
"The Schtup List."
Stream "The Schtup List" now on CBS All Access.
4. Maia's slap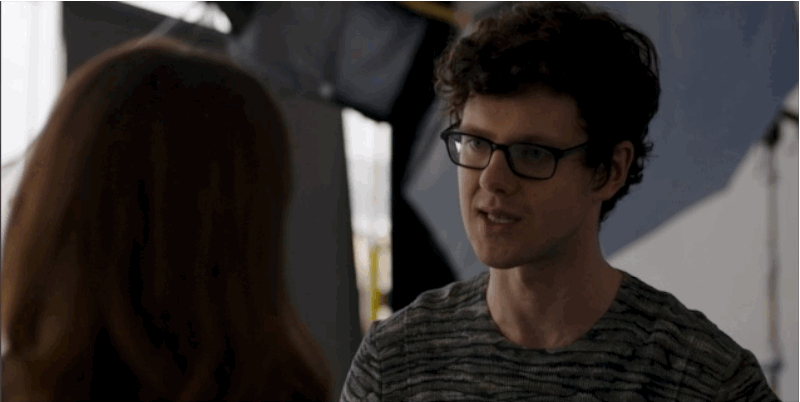 When Maia discovers she has an online impostor, Marissa offers her savvy skills to help track the troublesome Twitter account. Following web cookie crumbs, the duo discover the Tweeting troll is actually Maia's ex-boyfriend, Ted Acker-Byrne.
Marissa and Maia's mission takes them straight to Ted's studio. The phony photographer, who created the fake account years prior, thought Maia's predicament is hilarious—that is, until the newly minted attorney delivers him a swift slap to the face.
Stream "Henceforth Known as Property" now on CBS All Access.
5. The return of everyone's favorite oddball attorney, Elsbeth Tascioni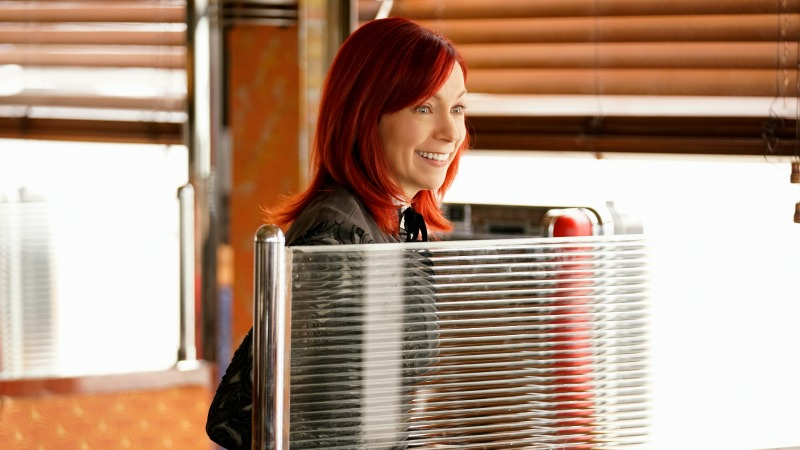 In an effort to fight back against Mike Kresteva's Grand Jury case against Reddick, Boseman & Kolstad, the firm calls for representation from
fan-favorite Elsbeth Tascioni
, played by
guest star Carrie Preston
. Though Adrian is a little skeptical upon meeting the redheaded lawyer, he quickly sees the value in her deceptively quirky—and ruthless—approach to the law.
Just like in
The Good Wife
,
the eccentric attorney quickly pushes Kresteva's buttons
, surprising him at every turn.
Stream "Stoppable: Requiem for an Airdate" now on CBS All Access.
6. Billionaire Neil Gross's return introduces us to the fame-hungry Felix Staples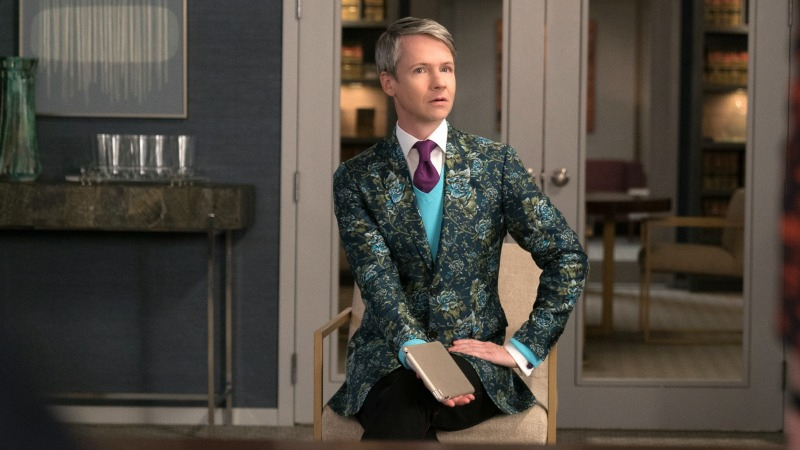 The Good Wife's
Neil Gross, played by
guest star John Benjamin Hickey
, makes an appearance as a new client at Reddick, Boseman & Kolstad, asking the firm to quash online hate speech on his various web domains.
Felix Staples
, an obnoxious and outlandish alt-right supporter,
uses the newly formed ChumHum panel of appeals (composed of Lucca, Diane, Adrian, Julius, and Barbara) to further his agenda.
Diane, however, has a few choice words for the online personality. See the attorney shut down Felix Staples in "Social Media and Its Discontents."
Stream "Social Media and Its Discontents" now on CBS All Access.
7. Two courts, two cases, and two clashing attorneys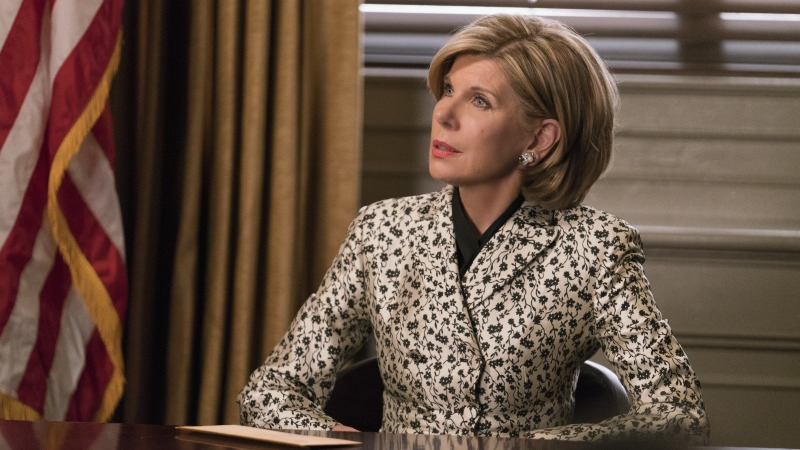 With Kresteva's case at the forefront of the firm's mind,
the ever-creative Elsbeth comes up with multiple tactics
to take him down. Elsbeth uses some unconventional methods to give the firm its best chance to win. In the midst of presenting a civil suit against the smarmy lawyer, Tascioni uses every tactic in her arsenal—including a very surprising witness.
Stream "Not So Grand Jury" now on CBS All Access.
8. Lucca and Colin's relationship hits a snag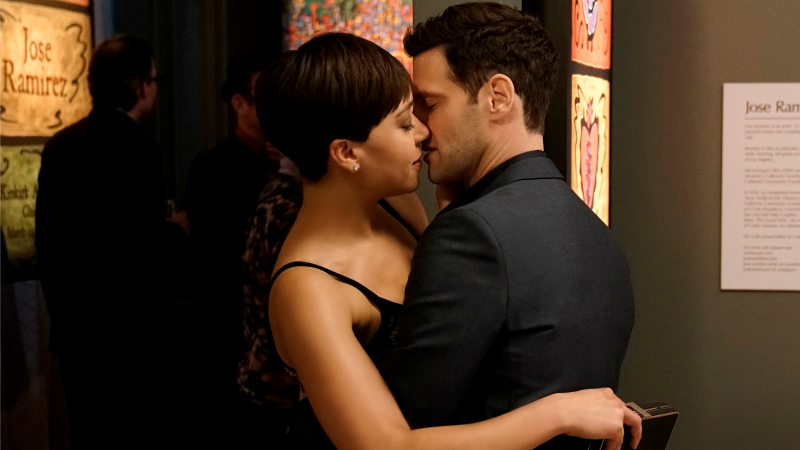 While attending an art show,
Lucca and Colin
are interrupted—mid-kiss, no less—by the ADA's mother! In spite of Colin's protest, Lucca accepts his mother's invitation to his upcoming birthday party. Met with new—and concerning—information about their relationship at the lavish bash,
Lucca questions their budding romance
.
Stream "Reddick v Boseman" now on CBS All Access.
9. Colin Sweeney becomes the face of police brutality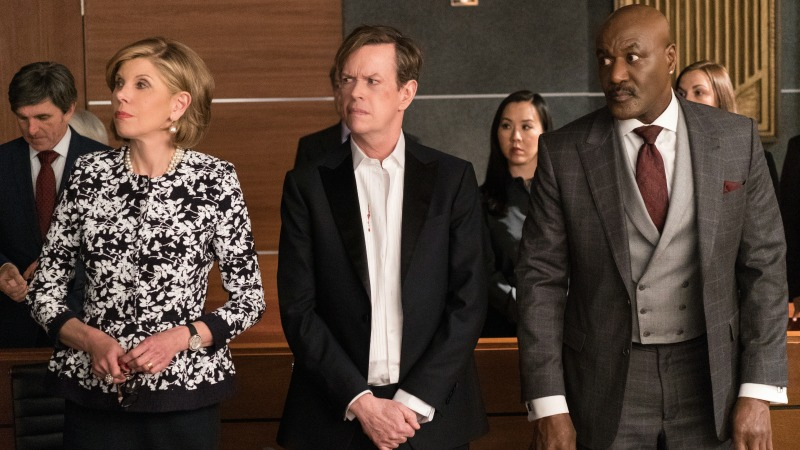 When
Adrian
receives a call about a new victim of Officer Theroux's brutality, he thinks the firm
finally
has enough evidence to take down the dirty cop (who fans will remember from
The Good Fight's pilot episode, "Inauguration"
). While trying to locate the victim in the county jail's holding cell, a familiar voice causes Diane's jaw to drop:
Their "perfect witness" is none other than Colin Sweeney,
a billionaire with a penchant for unpredictable behavior and sexual deviancy.
The Machiavellian oddball,
who we first met in Season 1 of The Good Wife,
is their best—and only—hope to finally close their police brutality suit, but his criminal notoriety could prove more hurtful than helpful.
Stream "Self Condemned" now on CBS All Access.
10. Diane and Kurt's healing relationship
The season comes to a close as
each character faces life-changing decisions.
After receiving a call from the hospital regarding Kurt's involvement in a serious accident,
Diane reevaluates her tumultuous relationship with her husband.
Stream "Chaos" now on CBS All Access.
Stream all episodes of
The Good Fight
now on
CBS All Access.