Marissa Gold may not have a law degree, but she definitely knows how to lay down the law. From nabbing a gig as Diane Lockhart's secretary to becoming a professional investigator, it's clear this scrappy woman of action has this whole criminal justice thing figured out.

STREAM: All Episodes Of The Good Fight Now On CBS All Access

So, now that all of Season 1 of The Good Fight is available to stream in its entirety on CBS All Access, let's check out Marissa's guide to getting what you want.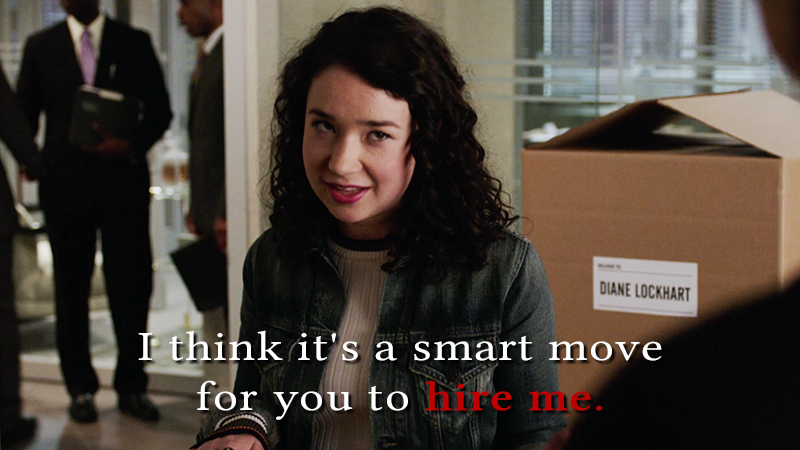 Seize every opportunity (even if there isn't one)
What starts as a friendly favor for Diane quickly turns into an impromptu job offer for Marissa—and it pays off for both of them! Just goes to show: If you don't ask the question, you'll never know the answer.

Watch this moment in "First Week" now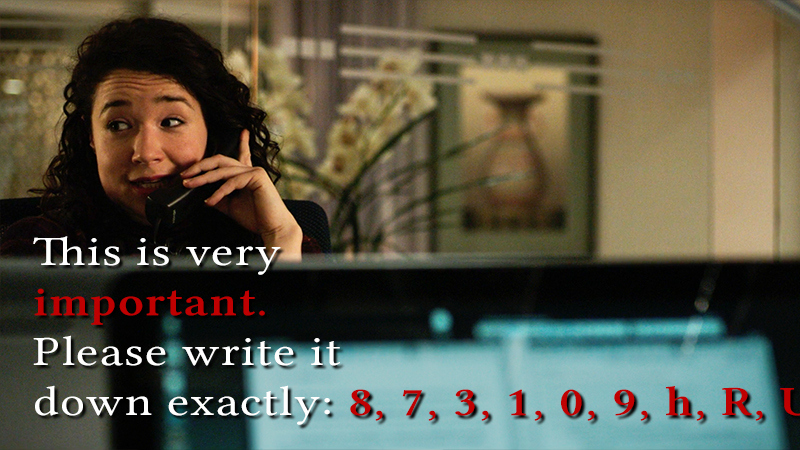 Fake it 'til you make it
Sometimes a go-getter's best weapon is good old fashioned stalling. In order to buy Maia the time she needs to go through Uncle Jax's files, Marissa gets Jax on the line and proceeds to filibuster him with random numbers and letters. Most clever, indeed!

Watch this moment in "The Schtup List" now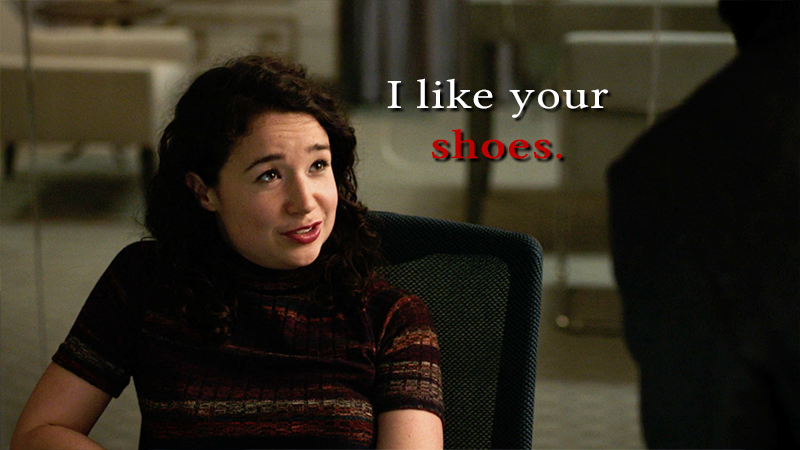 A little flattery (usually) goes a long way
We already know the lawyers of Reddick, Boseman & Kolstad are among the sharpest dressers in town, but it certainly doesn't hurt to compliment them on their outfits—much like Marissa does when she meets the firm's in-house investigator, Jay Dipersia.

Watch this moment in "The Schtup List" now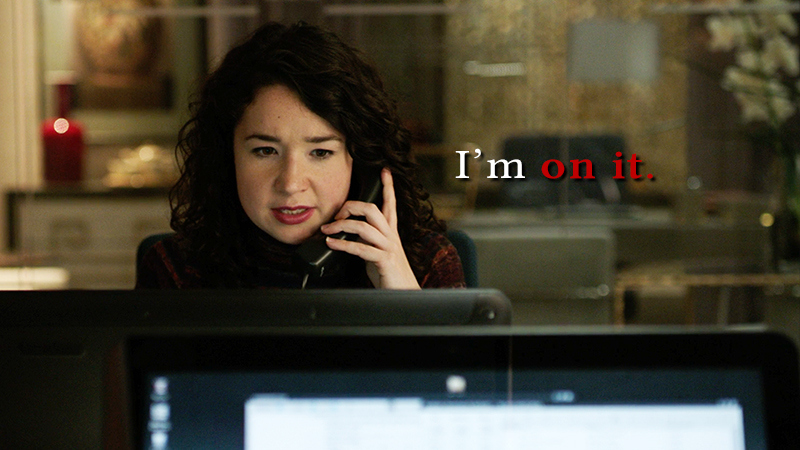 Always be on your toes
When it comes to law, timing is everything, and capitalizing on the perfect moment is something Marissa excelled at in the first season ofThe Good Fight. If there's one thing the Gold family is great at, it's getting results in a hurry.

Watch this moment in "The Schtup List" now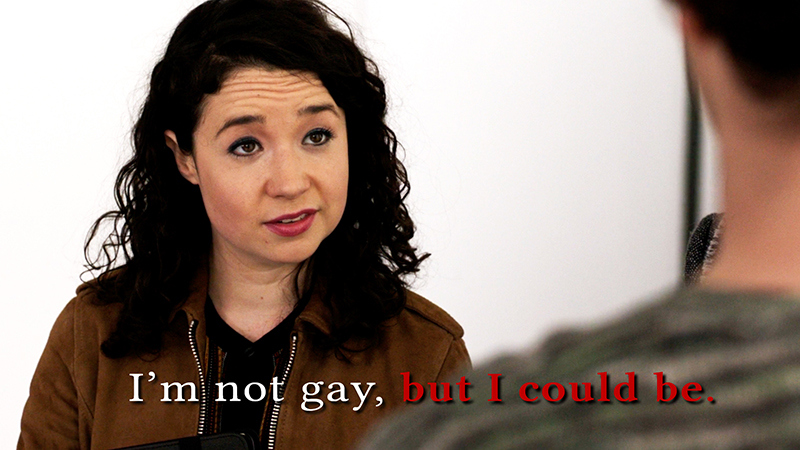 A sharp tongue is sometimes the only answer
When Marissa goes with Maia to confront her troublesome ex-boyfriend, she doesn't hesitate to fire a couple well-timed quips his way, proving again what The Good Wife fans know well: no one does sass like Marissa.

Watch this moment in "Henceforth Known As Property" now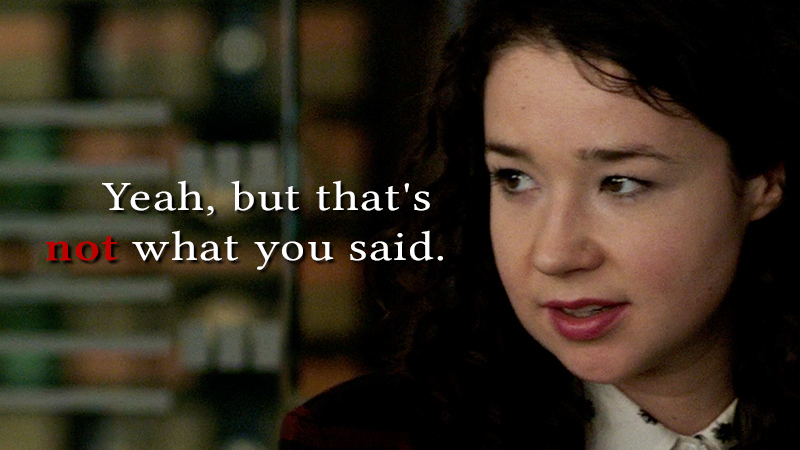 Call people out on their BS
If someone's spouting nonsense in front of Marissa, she's not shy about taking that person to task. For example, while helping the firm out on the Neil Gross case, she calls Julius Cain out for flip-flopping on the matter of online censorship—much to Julius' annoyance.

Watch this moment in "Social Media And Its Discontents" now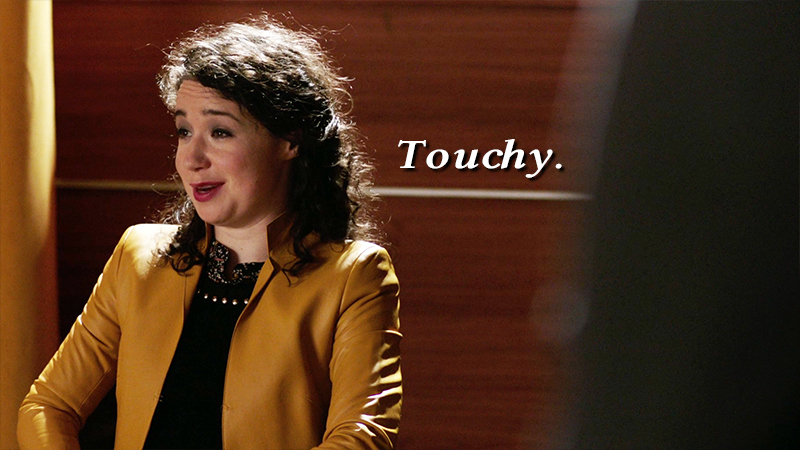 Hit your enemy where it hurts
During Mike Kresteva's attack on Reddick, Boseman & Kolstad, Marissa proves she has bite as well as bark. While on the stand, the feisty secretary flips the script by insinuating Kresteva's investigation is race-related—and it apparently touches a nerve for him.

Watch this moment in "Not So Grand Jury" now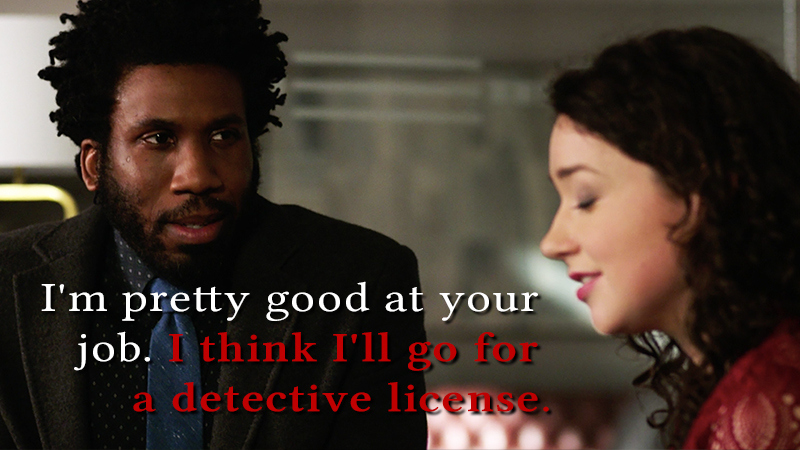 State what you want
When it doubt, shoot straight. Mere moments after telling Jay she wanted a detective license, Marissa proves her mettle in front of him by offering a crucial lead, and Jay agrees to sponsor her for a license. Sometimes the simplest tactic is also the most effective.

Watch this moment in "Reddick v Boseman" now

Stream all episodes of The Good Fight now on CBS All Access.