Back to Cast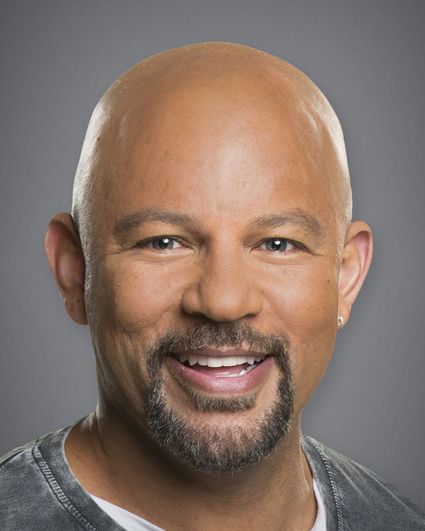 Biography
Hometown: Westchester County, New York
Birthday: November 2
Chris Williams is a versatile performer, appearing in television, film and theater, like his well-known sister, entertainer Vanessa Williams.
On television, Williams starred in the David E. Kelley series, "The Wedding Bells." Also, he recurred on multiple series, including "Californication," "Satisfaction," "Family Time" and "One Big Happy." His guest starring credits include the series "CSI" and "CSI: Miami," on the Network, "Monk," "24," "Weeds" and Reno 911."
Additionally, Williams made multiple appearances as a disgruntled audience member on "The Late Show with David Letterman," on the Network. One of his most memorable roles to date was guest starring as his sister Vanessa's doppelganger on the series "Ugly Betty." Also, he is often recognized as Krazee Eyez Killa from the series "Curb Your Enthusiasm."
Williams' most recent feature film credits include "Jimmy Vestwood: Amerikan Hero," opposite John Heard, "Sex Ed," with Haley Joel Osment, "The Squatters," alongside Richard Dreyfuss, and "Dealing with Idiots." His additional film credits include "The Joneses," "Lottery Ticket" and "The World's Fastest Indian," playing a transvestite named Tina, opposite Sir Anthony Hopkins. Also, Williams is frequently recognized for his starring roles in the films "Dodgeball: A True Underdog Story" and "Friday After Next."
Williams is a successful stand-up comedian and has performed at several top comedy clubs around the world, including Caesar's Palace, The Improv, The Comedy Store and The Venetian. Also, critics and audiences lauded his one-man show, "Old Blue Eyes Is Black." Most recently, Williams performed his character, Inkognegro the Majishan, around Los Angeles to packed audiences.
Additionally, Williams is an established voice-over artist who has lent his voice to a number of popular animated series, feature films and video games, including "The Boondocks," "Word Girl," "X-Men 2," "Big Momma's House" and "Unfaithful."
Williams is a second-degree black belt in Tae Kwon Do, performs magic as a member of the Academy of Magical Arts, enjoys running marathons and travels the world to raise money for Diabetes awareness and prevention.
The son of two music teachers, Williams was involved in the performing arts from an early age, learning to play both the saxophone and oboe. He performed in plays from nursery through high school.
Chris was born and raised in Westchester County, New York. Currently, he divides his time between Los Angeles and New York. He holds a bachelor's degree in psychology from Georgetown University. His birthday is Nov. 2. Follow him on Twitter @chriswilliams_ and Instagram @chris.williams_.