Allison Janney has made quite a name for herself over the years for her performances in Mom, The West Wing, Juno, and most recently, Tallulah. While the Emmy-nominated actress has proven to excel in both comedic and dramatic roles, she's got at least one talent that doesn't get enough attention.

That's right; when she's not
delivering important speeches at the White House
or
subtly paying homage to her stint as Capitol Hill's finest Press Secretary
, Allison is a pucker-up pro, and she's not afraid to flaunt it.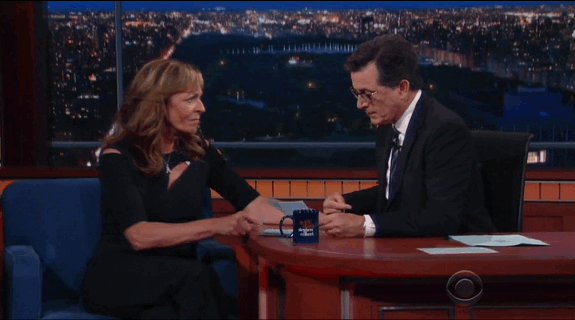 Is there anything she can't do?
Stay tuned for more of
The Late Show
's wild DNC coverage, as Stephen Colbert hosts live on CBS and CBS All Access.
Plus, catch up on episodes of
Mom
before an all-new season premieres on Thursday, Oct. 27 at 9/8c.