Stephen Colbert's Showtime Election Night Special To Air On CBS
Watch Stephen's election night coverage on CBS on Nov. 11 at 11:35/10:35c.
Posted on Nov 2, 2016 | 04:10pm
It's an election week miracle!
CBS will broadcast an encore presentation of
Stephen Colbert's Showtime special
, "Stephen Colbert's Live Election Night Democracy's Series Finale: Who's Going To Clean Up This Sh*t?" on Nov. 11 at 11:35/10:35c.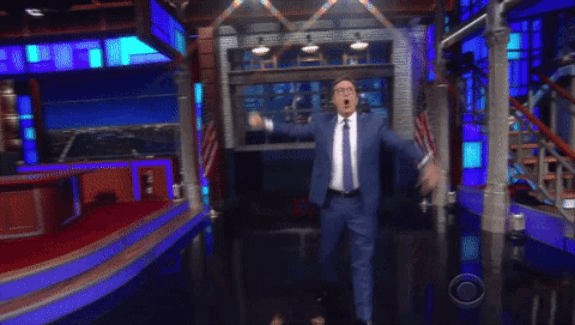 It turns out there's a silver lining to this presidential race, after all!
Throughout the special, Stephen will speak to an eclectic group of guests, showcase side-splitting remote segments, and provide witty commentary as he receives the election results.
So, whether you can't catch the live special on Showtime, which airs at 11 PM ET / 8 PM PT on Nov. 8, or simply want to relive the comical night, CBS has you covered—and, trust us, you don't want to miss out.
Mark your calendars for the second showing of Stephen's Showtime spectacular, which airs Friday, Nov. 11 at 11:35/10:35c on CBS.
Watch
The Late Show with Stephen Colbert
weeknights at 11:35/10:35c on CBS and
CBS All Access
.