Jon Stewart Returns To The Late Show To Talk Fake News And Freedom Of The Press
Jon has some relationship advice for the media after the breakup with President Trump.
Posted on Feb 27, 2017 | 10:00pm
Jon Stewart made a sudden appearance on
The Late Show
, Monday night, tunneling up from under Stephen's desk to address an important topic: recent attempts to ban press from certain White House events.
Watch the clip above to see the old friends untangle the latest round of "fake news" claims and see Jon's reaction to President Trump's recent comments about the media.
STREAM: The Late Show On CBS All Access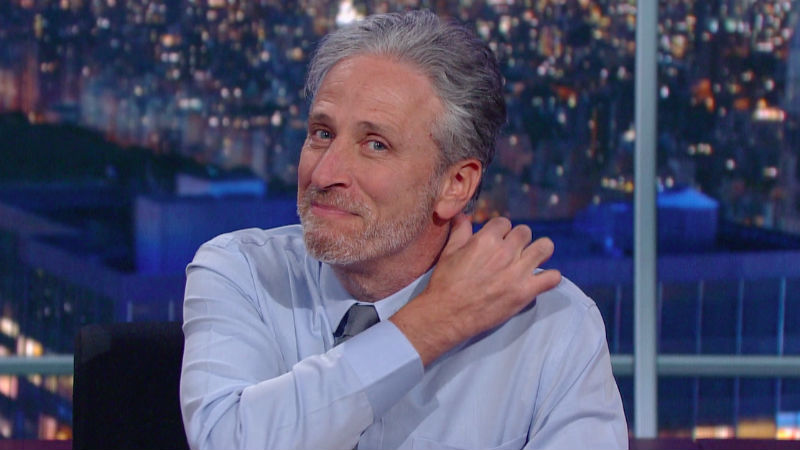 But after some choice words for the President, Jon turned his attention to the media, addressing them directly. "It's time for you to get your groove back, media," he said. "Cuz, let's face facts, you kinda let yourself go a little bit these past few years. You put on a few pundits..."
Stewart reminded the press, "This breakup with Donald Trump has given you, the media, an amazing opportunity for self-reflection and improvement. Instead of worrying about whether Trump is un-American, or if he thinks you're the enemy, or if he's being mean to you... do something for yourself: self improvement. Take up a hobby. I recommend journalism."
The Late Show
will
broadcast live on Tuesday, Feb. 28 following President Trump's address to Congress
at 11:35/10:35c on CBS and
CBS All Access
.
Watch
The Late Show with Stephen Colbert
weeknights at 11:35/10:35c on CBS and
CBS All Access
.