Ewan McGregor, Rick Ross, And Jessica Lange To Appear On The Late Show
Plus, Stephen will welcome Finn Wittrock, The Shins, Bassem Youssef, and more!

Whether TrumpCare has you jumping for joy or running for the hills, we can all agree on one thing: Everyone could use a laugh.

Thankfully, The Late Show has us covered this week with hilarious segments and an excellent lineup of guests, including Ewan McGregor, Rick Ross, Jessica Lange, and Bassem Youssef, whose last appearance was during the DNC.


Here's the full schedule:
Monday, Mar. 13:
Actor Ewan McGregor; actor Finn Wittrock; musical performance by The Shins
Tuesday, Mar. 14:
Astrophysicist Neil deGrasse Tyson; musician Rick Ross; musical performance by Rick Ross feat. Ty Dolla $ign
Wednesday, Mar. 15:
Actress Jessica Lange; comedian Bassem Youssef; comedian Todd Barry
Thursday, Mar. 16:
Political talk show host Joe Scarborough; model Kate Upton; actress Yvette Nicole Brown (Original Air Date: 2/21/2017)
Friday, Mar. 17:
Actress Uma Thurman; actor Jason Jones; musical performance by Alison Krauss (Original Air Date: 2/20/17)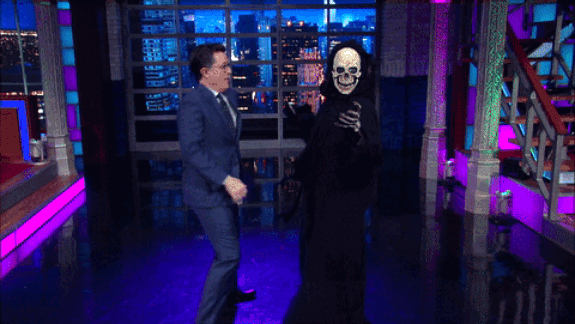 Get ready for a great week!
Watch
The Late Show with Stephen Colbert
weeknights at 11:35/10:35c on CBS and
CBS All Access
.