Celebrate Tax Day The Stephen Colbert Way
Laugh away your Tax Day blues with these tax-related clips from The Late Show.

Tax Day is officially here, and if you're like most Americans, the IRS-induced stress may have you feeling down; but, just because the government wants your money doesn't mean you have to be blue!

From doing undercover tax work to diving into the president's returns, The Late Show has a slew of clips–like Stephen Colbert's plea with Donald Trump to release his taxes in the above video—that are guaranteed to make your day better.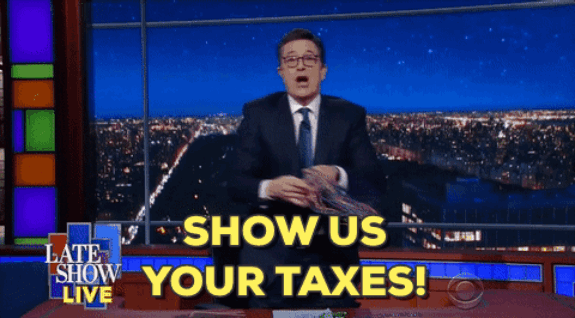 While you think about your bank account, remember last October when news about Trump losing nearly a billion dollars back in 1995 surfaced? Let's let Stephen give you a quick refresher:

"Three pages of Donald Trump's 1995 tax returns were leaked, revealing that he declared a $916 million loss from his three Atlantic City casinos. Now, the idea that Trump hasn't paid taxes in nearly 20 years is bound to be unpopular with what's the word, uh, people. But, according to the former Rudy Giuliani, Trump not paying taxes proves just how smart he is. Yes, only a genius could lose a billion dollars running a casino."

Just think, at least you didn't lose that much dough!

WATCH: It Takes A Genius To Lose A Billion Dollars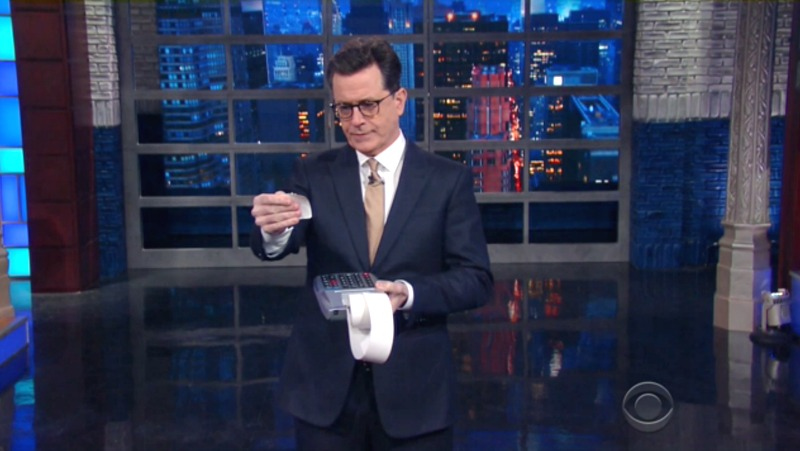 Fast-forward to March 2017 when Rachel Maddow sent the internet into a frenzy by claiming to have huge information on Trump's taxes. As it turns out, her intel wasn't all that, well, telling.

"Rachel took us on an emotional rollercoaster, because like a rollercoaster, at the end you're right back where you started and feeling a little queasy," later adding, "She's got nothing."

While Stephen himself "pulled a Maddow" in a side-splitting spoof, he did share some deep thoughts into The Late Show's Microwave Cam.

"Maybe Trump did leak his own tax returns from the year when he actually paid returns to dispel rumors that he hasn't paid taxes for 20 years," he said. "Or, maybe this whole tax thing is really just a distraction from the investigation into his connections with Russia ... If you think about it, it makes sense; and, if you don't think about it, it makes even more sense."

WATCH: Trump's Tax Returns Were Released By... Trump?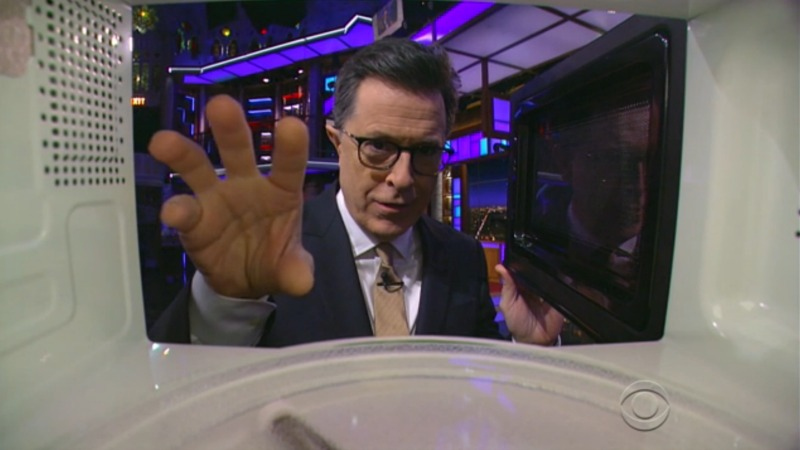 ​

Finally, Stephen provided some much-needed levity to the Tax Season by going undercover as an H&R Block employee, Otto Sanchez. Though he wasn't able to provide financial advice, Stephen did offer customers beer, cheese, a chance to escape to a far away commune, and a warm hug.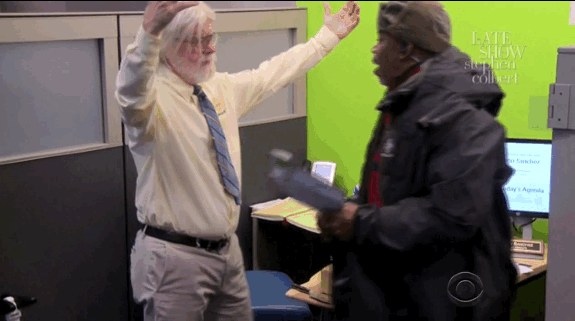 WATCH: Stephen Colbert Goes Undercover As An H&R Block Tax Pro

Happy Tax Day, everyone!

Watch The Late Show with Stephen Colbert weeknights at 11:35/10:35c on CBS and CBS All Access.