Whatever You Do For 4/20, Don't Smoke Any Bacon
Some things are better left eaten.

Happy 4/20, everybody!

Today, people from all over the world will rant about their deepest philosophical thoughts, laugh at even your worst jokes, finance the eye drop industry, and create some truly inspired culinary concoctions.

And, while you might be up for a little early morning pick-me-up—or, in this case, a mellow-me-out—heed a lesson from Stephen and don't confuse your "wakin' and bakin'" for "wakin' and bacon."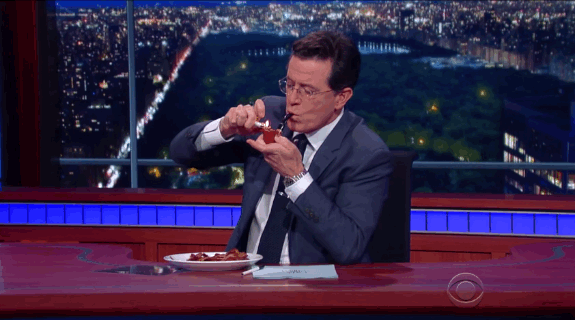 Cured meats might be delicious munchie treats, but as Stephen warned, "the pork these days is so much stronger than it was in the '60s."

Watch The Late Show with Stephen Colbert weeknights at 11:35/10:35c on CBS and CBS All Access.