LL COOL J Is So Good At Solving Crime, Real NCIS Agents Are Noticing
The NCIS: Los Angeles star talked about his character's track record on The Late Show.
Posted on Apr 28, 2017 | 05:50pm
Each week, fans tune into
NCIS: Los Angeles
to watch
LL COOL J
's character
Sam Hanna dive into action-packed situations
to solve the toughest crimes.
While most people can't wait to cheer on the
NCIS: Los Angeles
team as they jump through difficult hurdles to get justice for their victims, there's one group of people who wish they'd be just a tad less successful at their jobs: real NCIS agents.
LL COOL J stopped by
The Late Show
and told Stephen Colbert: "I have NCIS agents coming [to me saying], 'LL, our higher-ups, you're making us look bad, bro. You're solving these cases in an hour and a half!"
​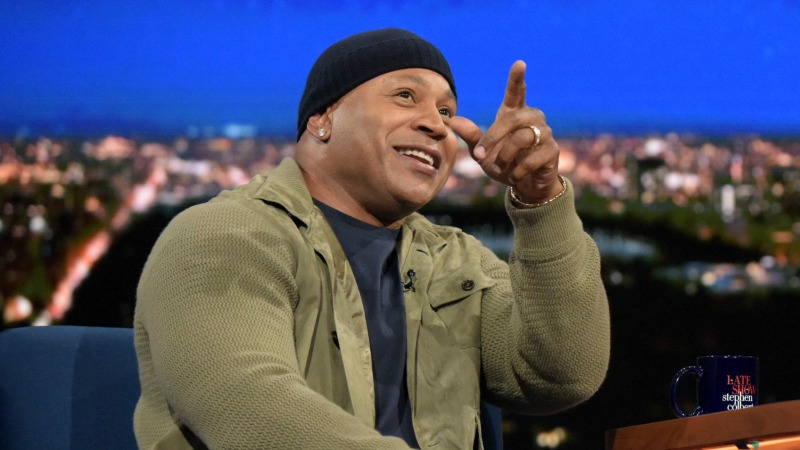 Though the star admitted that the work he does on TV pales in comparison to the crime-solving abilities of real-life NCIS agents, he said he has been honored to represent the nation's men and women in uniform over his past eight years on the show.
"I represent the military; I represent all of the people who put their lives on the line," LL COOL J said. "I went down to Camp Pendleton, and I met with the Special Ops guys, I met with some sailors so I could really represent the military in a good way."
Make sure to watch LL COOL J in the Season 8 finale of
NCIS: Los Angeles
entitled "Unleashed" on Sunday, May 14 at 8/7c on CBS and
CBS All Access
.
Watch
The Late Show with Stephen Colbert
weeknights at 11:35/10:35c on
CBS All Access
.