The Late Show Presents: Bonus Tracks, Gorillaz Edition
Don't miss Stephen Colbert rapping with Gorillaz, plus interviews and performances including Pusha T, Mavis Staples and more.
Posted on May 5, 2017 | 08:00am
Fans of
The Late Show
were already treated to a
performance of "Let Me Out" by Gorillaz,
off their brand new "Humanz" album and ahead of their upcoming Humanz Tour 2017. The band was joined by Pusha T in person and the legendary Mavis Staples on a video wall.
But the live audience that night got a much bigger show—and now we're sharing all four songs with you, along with backstage interviews about the artist's inspiration (and a few production secrets). You'll also hear personal reflections on how important comedy and music are in the face of today's intense social and political issues.
Oh, and there's a clip of Stephen Colbert rapping! Watch for him to cover the lyrical part originally done by De La Soul in the Gorillaz classic "Feel Good Inc." Other guest performers include the aforementioned Pusha T and Mavis Staples on "Let Me Out," Kali Uchis on "She's My Collar," and Peven Everett on "Strobelite."
All of the guest performers join in the behind-the-scenes interviews, along with Gorillaz creator Damon Albarn, Melanie Charles and Starr Busby from The Humanz (Gorillaz Choir), and Humanz producer The Twilite Tone.
This is the second release of this musical series from
The Late Show
, following
the inaugural "Bonus Tracks" edition with Green Day
.
We also got a few photos of Gorillaz enjoying their trip to New York City: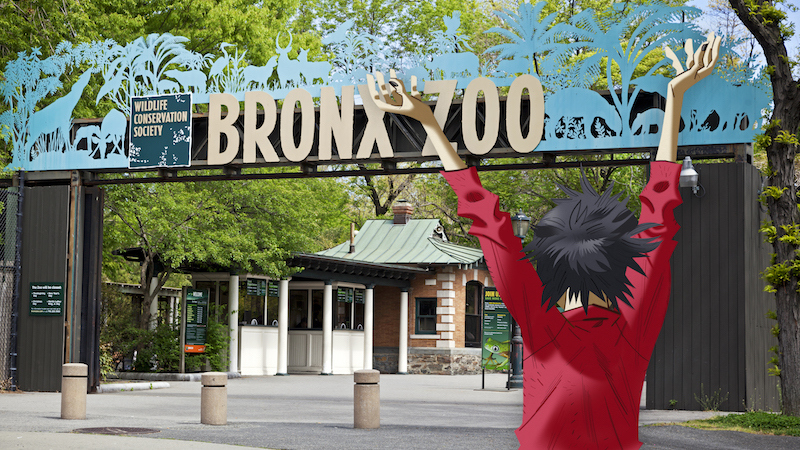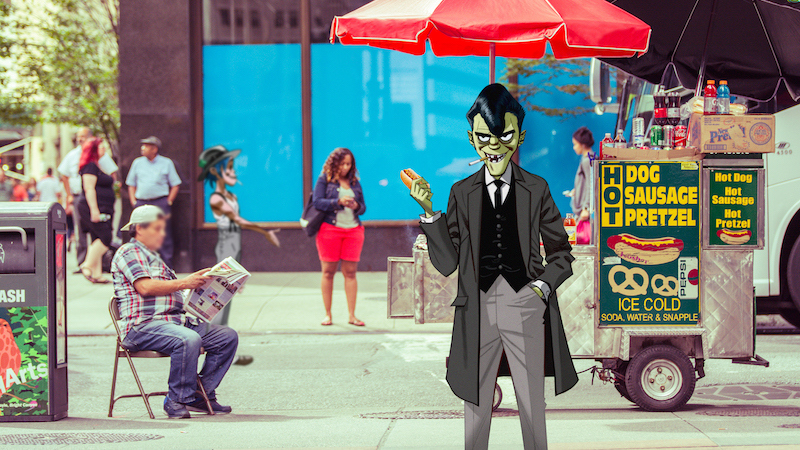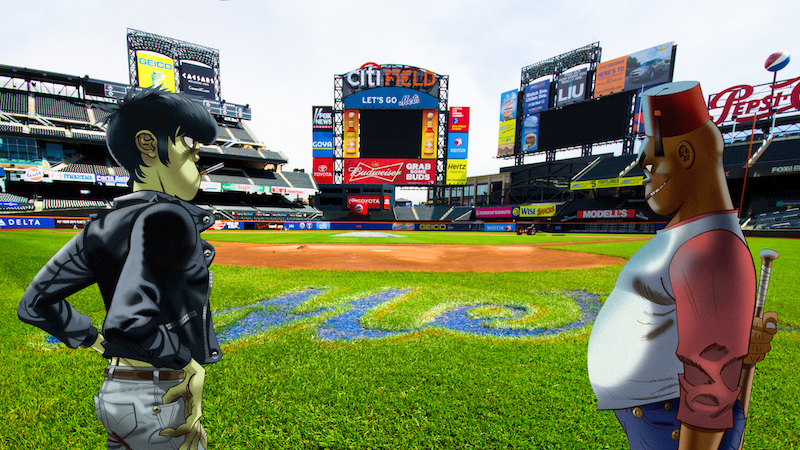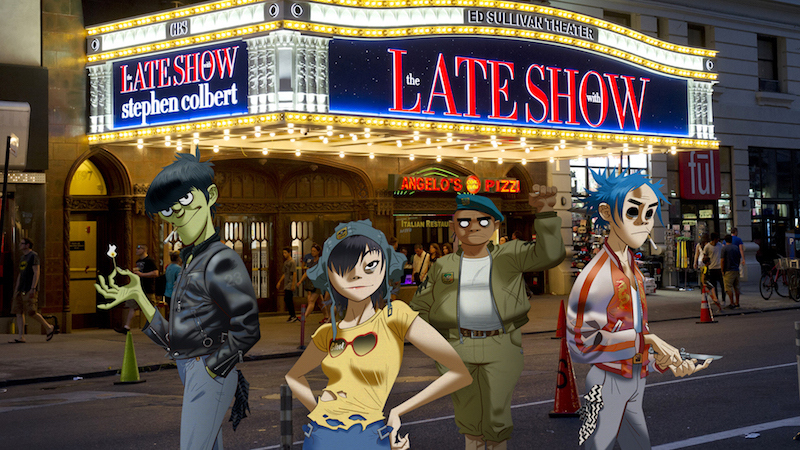 Watch
The Late Show with Stephen Colbert
weeknights at 11:35/10:35c on CBS and
CBS All Access
.