Stephen Colbert had a packed itinerary for his trip to Moscow and St. Petersburg, which culminated in a series of reports for The Late Show's Russia Week.

If you missed anything, don't worry. We had a number of people following Stephen's every move and monitoring his communications. Here's our full dossier about his visit, which will point you in the direction of the best surveillance clips...

понедельник (Monday)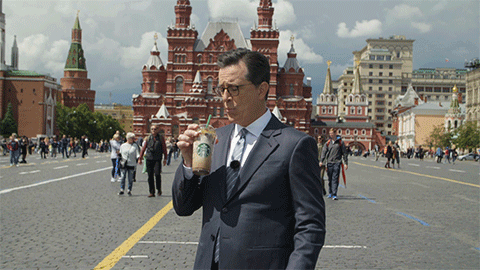 After kicking things off with a cold open from Red Square, where he tried an exotic local beverage, the show's main segment featured Stephen's appearance on Russian late-night show Evening Urgant.

You can stream Monday's full episode with Stephen's monologue, interviews with former Vice President Al Gore and actress Issa Rae, and a musical performance by Nico Muhly, Bryce Dessner, and James McAlister. You won't want to miss Gore explaining how he received illegal campaign materials when he ran for president in 2000—and actually reported it.

вторник (Tuesday)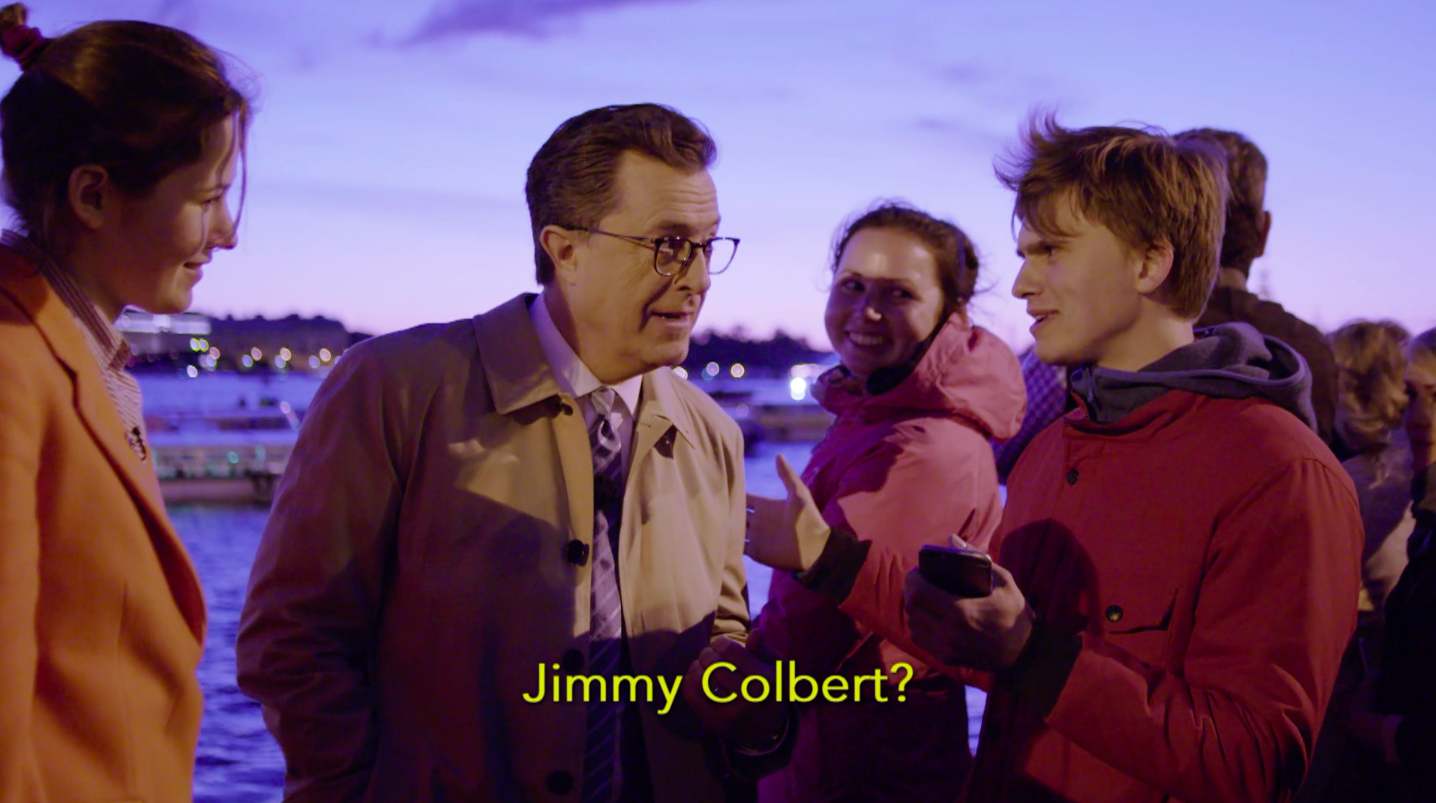 Stephen hit the streets to ask Russians about Trump, Putin, and the 2016 election. Some of them even recognized The Late Show host. Sort of.

You can stream Tuesday's full episode with Stephen's monologue and interviews with comedian Keegan-Michael Key and actor Cillian Murphy. Oh, and there was a special visit from Luther, Obama's Anger Translator, who came out of retirement for the evening.

среда (Wednesday)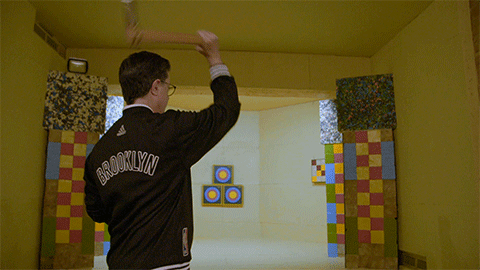 Mikhail Prokhorov, billionaire and owner of the Brooklyn Nets, taught Stephen how to be a Russian oligarch. Really.

You can stream Wednesday's full episode with Stephen's monologue and interview with actor James McAvoy, and a stand-up comedy performance by Matteo Lane.

четверг (Thursday)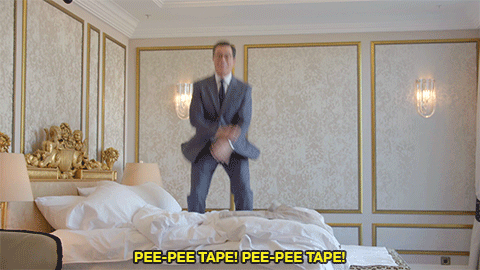 It was the reason he had to go. Stephen rented the "Trump pee pee tape" hotel room at the Ritz-Carlton, Moscow. For even more of the famous suite, watch this bonus web-exclusive tour dubbed Ritz Cribz.

You can stream Thursday's full episode with Stephen's monologue, an interview with actor Jason Bateman, and a musical performance by Muse. You'll also see how Stephen might have broken some rules in "The Russian White House."

пятница (Friday)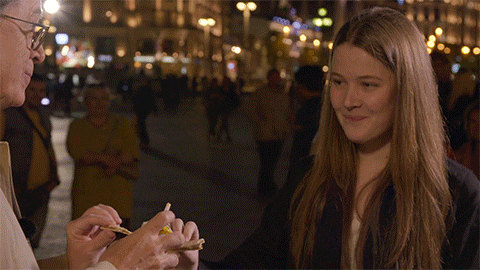 Parting is such sweet sorrow. Except when it's, what is that ... salty? Stephen hit the streets of Moscow one more time to give Russians a taste of American culture—and cuisine.

You can stream Friday's full episode with Stephen's monologue and interviews with actor Kenneth Branagh and model and actress Cara Delevingne.

Watch all-new episodes of The Late Show with Stephen Colbert weeknights at 11:35/10:35c on CBS and CBS All Access.