Forgive him, Father, for Stephen Colbert has sinned. It has been five years since his last book.

As penance for what he has done, Stephen is sharing his sins with the world in Midnight Confessions, which is available now. The book is based on his popular segment from The Late Show.

What, exactly, did Stephen do? Here's a taste:

- If I'm really honest with myself, I'm never quite ready for some football.
- Sometimes when I'm out to dinner with my wife, I'll propose so we get free dessert.
- I've never joined the mile-high club, but I am in the Greyhound bus terminal utility closet guild.
- When someone sends me a save-the-date card, I don't even save the card.
- Sometimes when I go to a garage sale, I sneak in some of my own junk and run.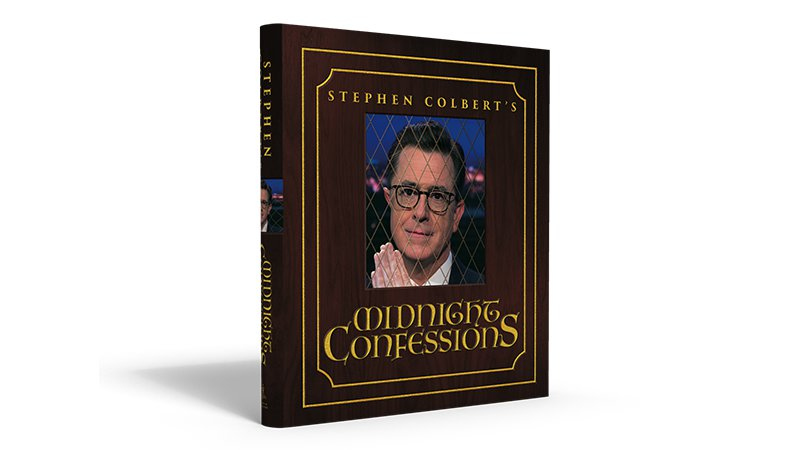 Go in peace and watch all-new episodes of The Late Show with Stephen Colbert weeknights at 11:35/10:35c on CBS and CBS All Access.