Last week, The Late Show was super awkward.

I mean the guests were awkward.

No, wait! Sorry! I didn't mean that. The guests were wonderful. They're beautiful. I totally have a crush on all of them. Uggghhh, I'm so embarrassed now.

So... last week, several guests on The Late Show shared awkward photos of themselves from their teenage years.

It was part of #PuberMe, kicked off by comedian Nick Kroll. Stephen and Nick even pledged to donate money for Puerto Rico hurricane relief with every celebrity who posts an awkward photo of their teenage years online.

DONATE NOW: Quick And Easy Ways To Help Our U.S. Citizens In Puerto Rico

This week, we've got even more beautiful people joining us.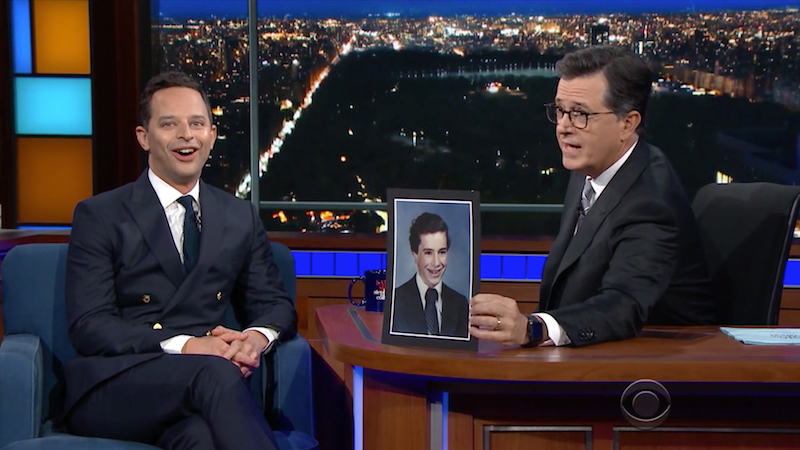 Monday, Oct. 2: actor Pierce Brosnan; comedian Jason Alexander; author Ta-Nehisi Coates

Tuesday, Oct. 3: actor Michael Weatherly, from the CBS drama Bull; comedian Natasha Leggero; musical performance by Paul Weller

Wednesday, Oct. 4: actress Kerry Washington; comedian Russell Brand; musical performance by St. Vincent

Thursday, Oct. 5: Morgan Freeman, executive producer of the CBS drama Madam Secretary; Grace Gummer; stand-up comedy performance by Nate McIntosh

Friday, Oct. 6: actress Kathy Bates

Watch all-new episodes of The Late Show with Stephen Colbert weeknights at 11:35/10:35c on CBS and CBS All Access.