Michael Weatherly was experiencing a little déjà vu on Tuesday. Make that a lot of déjà vu!

The star of the CBS drama Bull visited The Late Show and shared a photo from when he was a kid, joining a campaign where Stephen Colbert donates $1,000 to Puerto Rico hurricane relief for every celebrity who posts an awkward teenage photo of themselves on social media. There are a number of ways you can help out, too.

Michael then retold stories from his childhood—including the kinds of things that he might get in a lot of trouble for today! But the real déjà vu happened when he told Stephen about a recent dream—and the two reenacted the whole thing.

WATCH: Michael Weatherly Had A Dream About The Late Show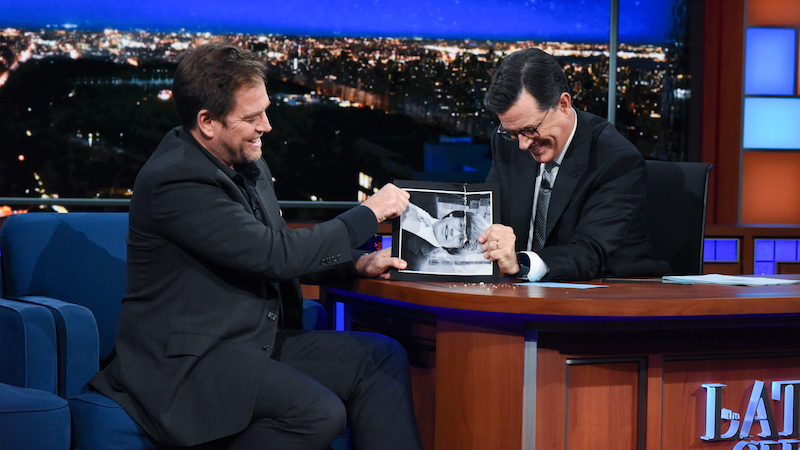 Michael also shared a clip from the new season of Bull and revealed a few things fans can expect now that Executive Producer Glenn Gordon Caron​ has joined the team.

STREAM: Full Episodes Of Bull On CBS All Access

Tuesday's full episode of The Late Show is available to stream online, including Stephen's take on the news of the day, comedian Natasha Leggero, and a musical performance by Paul Weller.

QUIZ: Can You Call Out The Real Bull?

Watch all-new episodes of The Late Show with Stephen Colbert weeknights at 11:35/10:35c on CBS and CBS All Access.

Watch all-new episodes of Bull on Tuesdays at 9/8c on CBS and CBS All Access.