Vice President Joe Biden returned for his third visit to The Late Show on Monday and had a wide ranging conversation with Stephen Colbert.

Two segments made it to air, covering some of the 47th Vice President's thoughts on the current political climate and a discussion about his new book, Promise Me, Dad. The first segment of the interview covered Biden's concerns about President Trump's reaction to the "alt-right" protests in Charlottesville, Virginia. The second delved into the book, which he wrote as a reflection on his relationship with—and loss of—his son Beau Biden.

Due to time constraints, additional footage didn't make it on the broadcast—including more on politics today (what's happening with President Donald Trump and the right wing in this country, plus additional thoughts on Vice President Mike Pence), his book (dealing with grief), and some lighter fare (Obama's kitesurfing and his favorite Elton John songs). We've got the full 27 minutes available through CBS All Access.

WATCH: Full Extended Interview—Joe Biden Talks To Stephen Colbert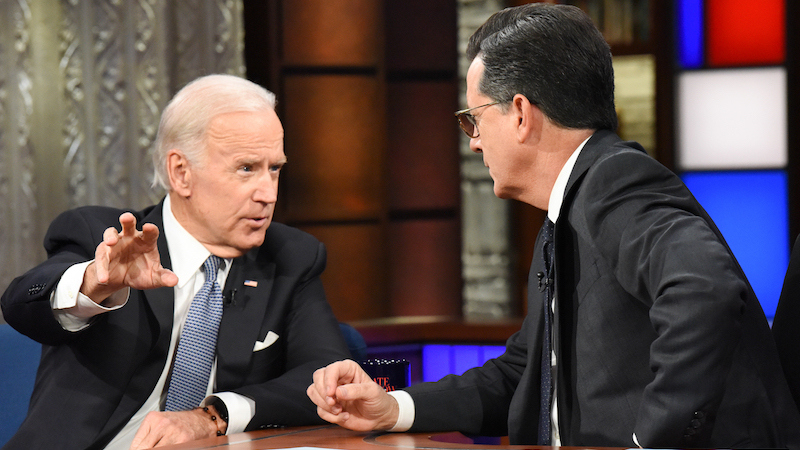 You can also stream Monday's full episode on CBS All Access, including Stephen's take on the news of the day, an interview with the legendary Elton John, and a double musical performance by Elton John of "Crocodile Rock" and "I'm Still Standing."

Watch all-new episodes of The Late Show with Stephen Colbert weeknights at 11:35/10:35c on CBS and CBS All Access.