Billy Bush Rewatches The Trump Bus Tape—And Refutes Trump
During interview with Colbert, Bush also reveals that Matt Lauer tried to defend him.

Billy Bush sat down on The Late Show with Stephen Colbert Monday for his first interview about the infamous Access Hollywood bus tape since Donald Trump became president. In recent days, Trump has tried to cast doubt on what happened—leading Bush to pen an op-ed in the New York Times titled "Yes, Donald Trump, You Said That."

Bush acknowledged that he "sacrificed a little bit of who I am" that day and shared a line-by-line interpretation of what Trump said. Given the exposure he had to Trump while both were at NBC, he also offered first-hand perspective on how Trump's mind works.

While addressing his own firing, Bush also revealed that former Today Show host Matt Lauer tried to defend Bush to their NBC bosses. Lauer was later fired after allegations surfaced about his own sexual misconduct.

Watch the full interview above.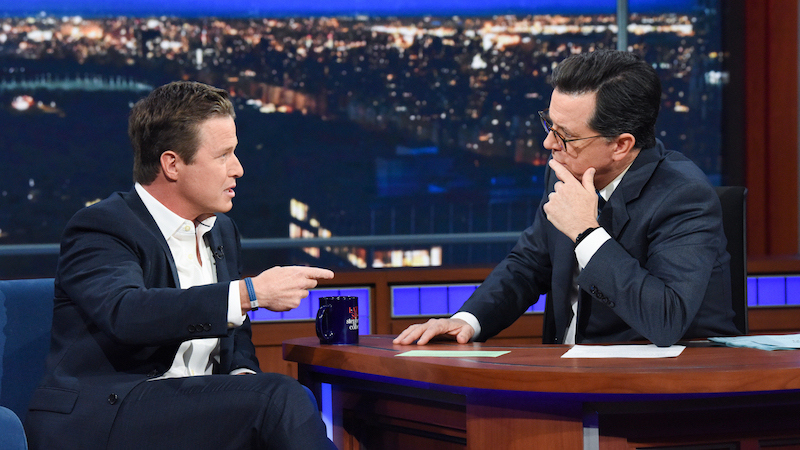 Watch all-new episodes of The Late Show with Stephen Colbert weeknights at 11:35/10:35c on CBS and CBS All Access.