Following an unconventional first year in office, Donald Trump gave a relatively conventional State of the Union address last week. (Did you catch Stephen's response?)

Perhaps things are calming down in the White House now that Omarosa is returning to reality TV.

So it's with sincere hope for renewed decorum around the presidency that we start a new week on The Late Show. And who better to help us out than John Oliver, who will be returning for the first time since he and Stephen made wax presidents fight to the death?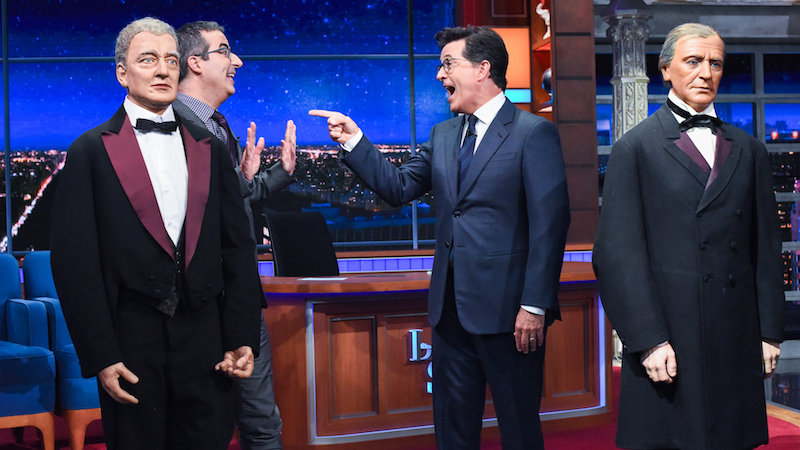 HEY! GUYS! Cut it out! We said "renewed decorum around the presidency" ...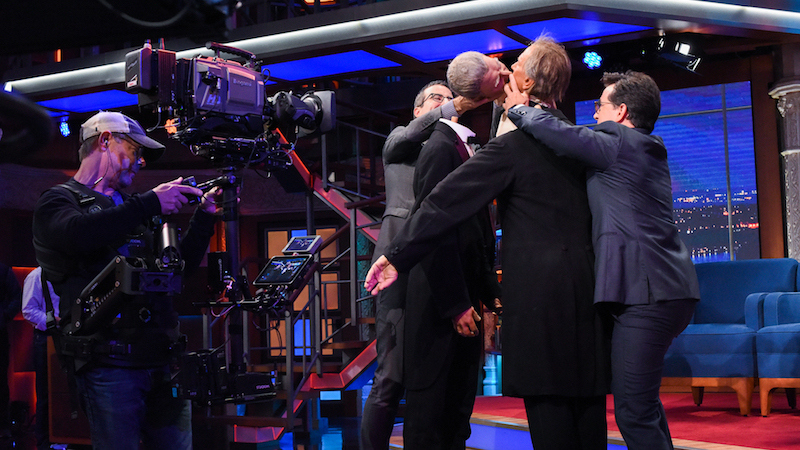 Oh boy. It's gonna be quite a week.

Monday, Feb. 5: actress Claire Danes; actress Bernadette Peters; musical performance by Lil Uzi Vert

Tuesday, Feb. 6: comedian Wanda Sykes; actor Thomas Haden Church; actress June Diane Raphael; Soul Rebels sitting in with Jon Batiste and Stay Human
Wednesday, Feb. 7:
comedian John Oliver; actress Beanie Feldstein; celebrity chef Wolfgang Puck
Thursday, Feb. 8:
actor Joel McHale; actress Yara Shahidi; musical performance by Joywave
Friday, Feb. 9:
actor Nathan Lane; John Oliver in a box
Watch all-new episodes of
The Late Show with Stephen Colbert
weeknights at 11:35/10:35c on CBS and
CBS All Access
.