Nick Offerman Wants You To Adopt These Puppies In Halloween Costumes
Meet the spooky (but still good!) boys and girls seen on The Late Show with Stephen Colbert.
Posted on Oct 22, 2021 | 03:25pm
Is bobbing for apples easier with canine teeth? Let's not find out, it's a Halloween activity we're pretty sure isn't CDC approved right now.
Instead, it's time to celebrate this spirited season with two of our favorite things: Halloween costumes and puppies!
WATCH: Full Episodes of The Late Show with Stephen Colbert
The beloved Rescue Dog Rescue segment returned to
Late Show
with Nick Offerman joining Stephen Colbert and
North Shore Animal League America
to help find homes for these lovable, adoptable pups.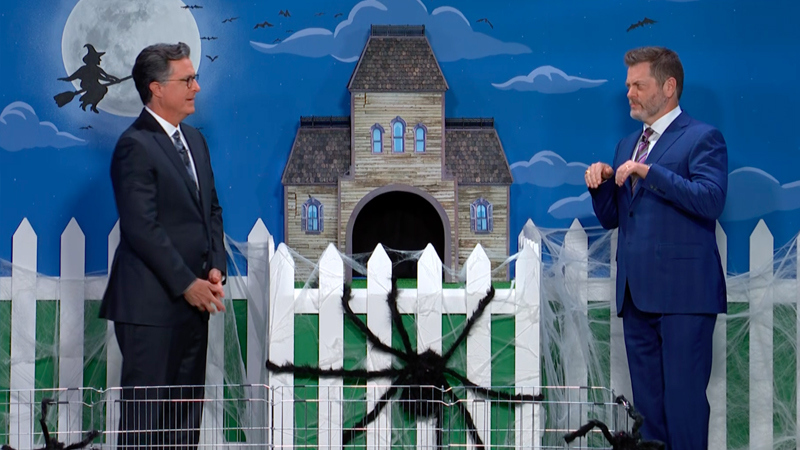 NSALA is the world's largest no-kill animal rescue and adoption organization. Visit
their website
to look up the puppies from Friday's show and learn more ways to support the organization!
CHUMLEY - DRACULA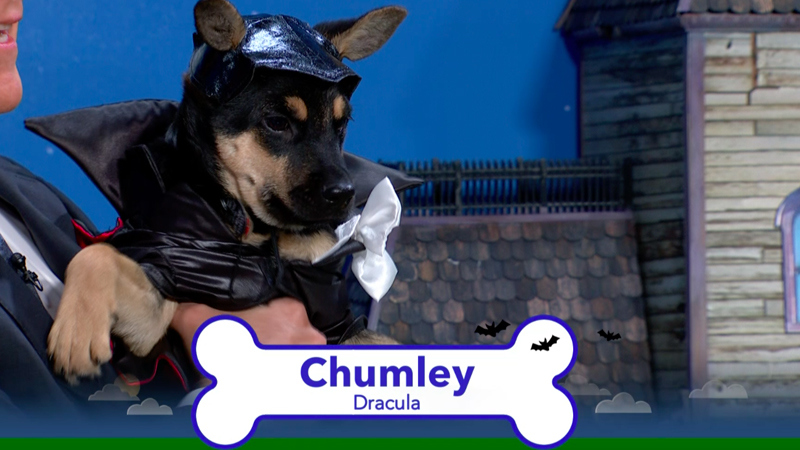 Chumley is a very obedient little vampire. He doesn't go anywhere unless he's invited first. And unlike Dracula, he never bites.
MILLIE - DINOSAUR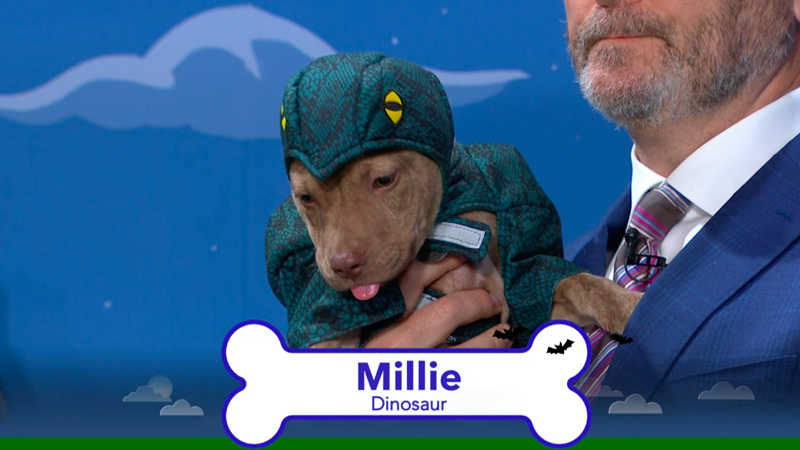 Millie is a canine-velociraptor hybrid. We were so focused on whether we "could" turn Millie into a dinosaur that we didn't stop to ask ourselves if we "should." But not we have and the answer is: yes, absolutely.
TONI - ELMO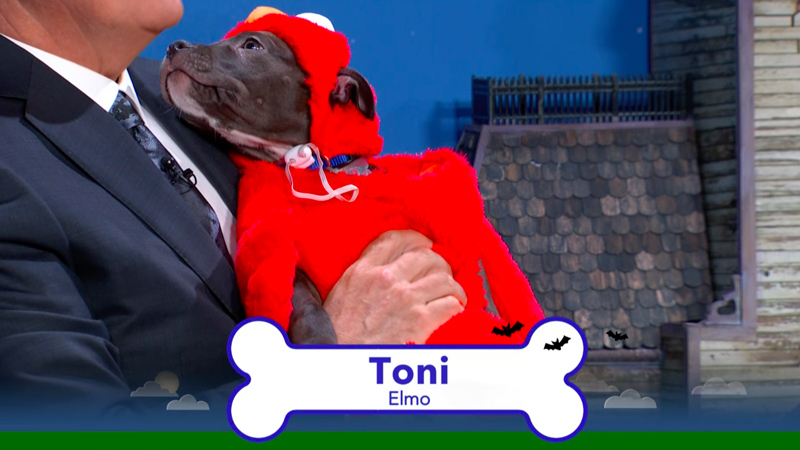 Toni isn't just dressed as Elmo, she owns the copyright to the name "Elmo." Adopt her and you'll get paid every time Elmo says Elmo, and Elmo says Elmo a LOT.
TRIXIE - CHEF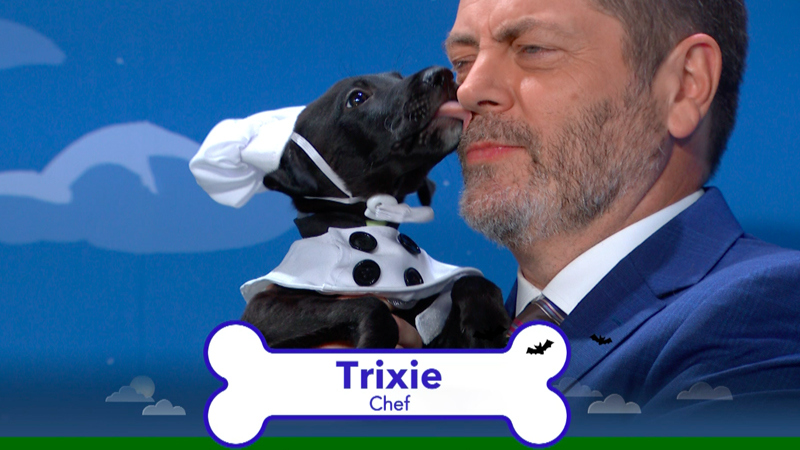 Trixie is a personal chef who specializes in sustainable vegan food. Even more impressive: She doesn't talk about it.
RUBY – AMELIA EARHART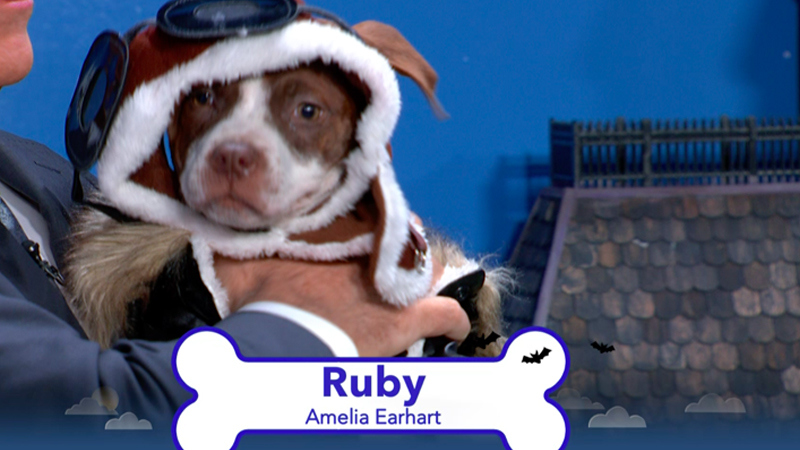 Ruby is dressed like her hero, Amelia Earhart. She watched the first half of a documentary on Earhart once and now really wants to meet her someday. We haven't had the heart to break the news to Ruby, so if you adopt her, Amelia Earhart is alive, married to a guy named Todd, currently living in Arizona, but doesn't have a phone.
DABBLES – KEITH RICHARDS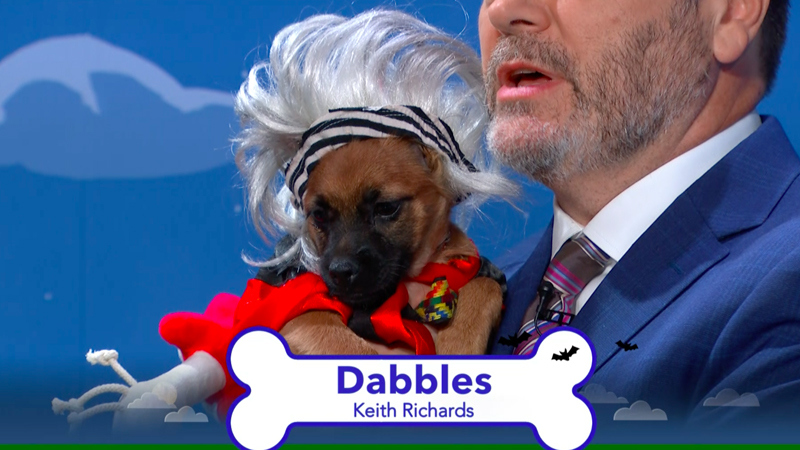 Dabbles is dressed like Keith Richards, partially because he's a Stones fan but mainly because it makes him feel indestructible. Like Keith, Dabbles recently quit smoking by still wears a nicotine patch.
PICKLES - LOBSTER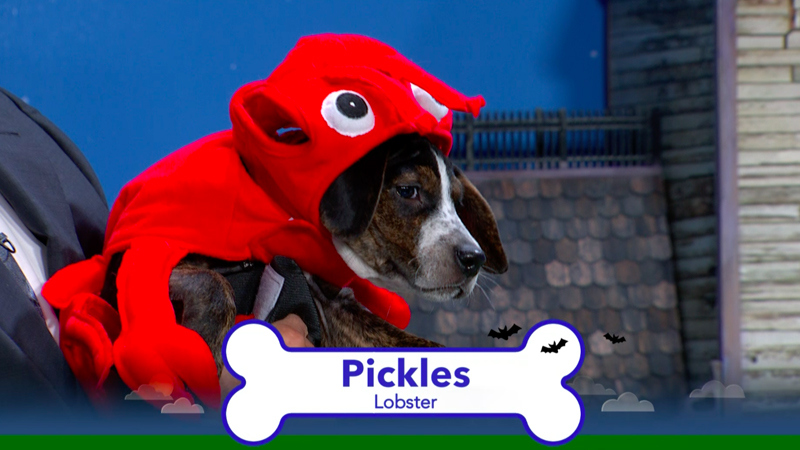 This isn't a costume. Due to a boat related head injury, Pickles actually believes he IS a lobster. He'll be your loyal and loving companion, just please do not come near him with melted butter.
BRAD – POSTAL CARRIER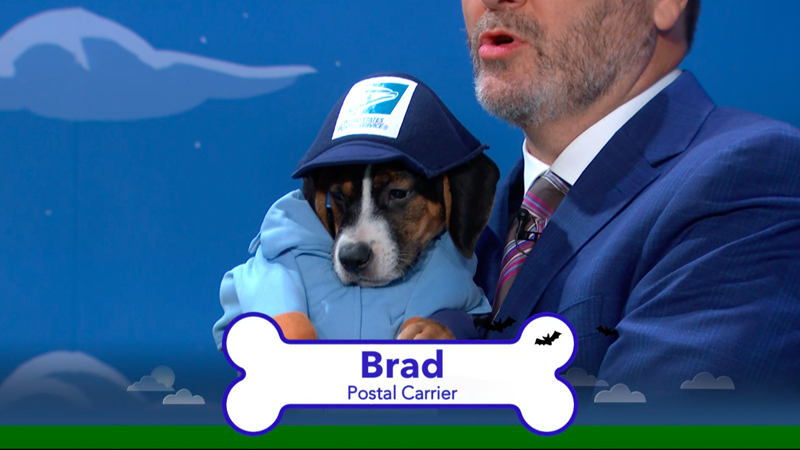 Neither snow, nor rain, nor heat, nor gloom of night can keep this lil' fella from giving you snuggles. This dedicated civil servant will happily lick all of your stamps as long as you place them on his balls.
SUBSCRIBE: Sign-Up For Paramount+
For more information on all of the featured puppies, remember to visit the
North Shore Animal League America (NSALA)
.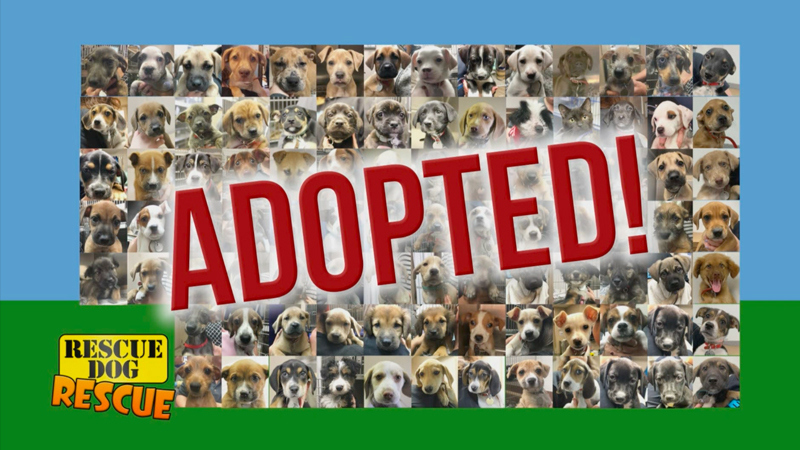 Watch all-new episodes of
The Late Show with Stephen Colbert
weeknights at 11:35/10:35c on CBS and stream it live or on demand with
Paramount+
.