Official Third-Podcast Ed Sullivan Theater Renovation Gallery
Eat your heart out, Phantom of the Opera.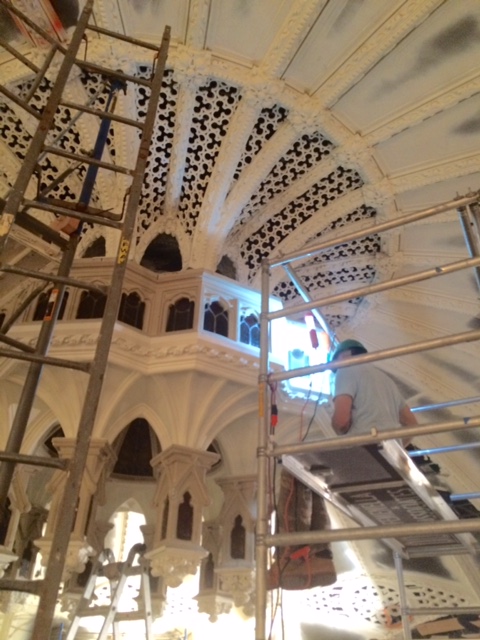 In Ed Sullivan's day, this beautiful grillwork ceiling was filled with bees.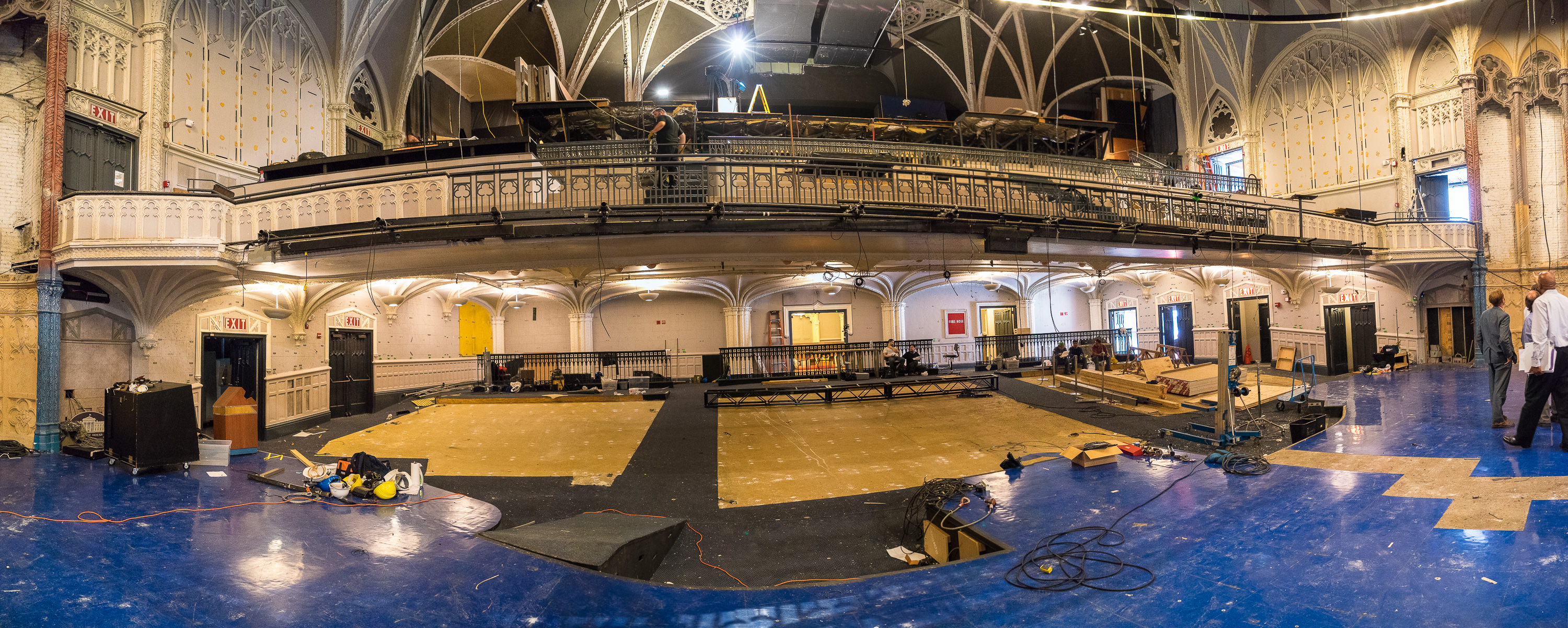 This roomy theater currently seats zero.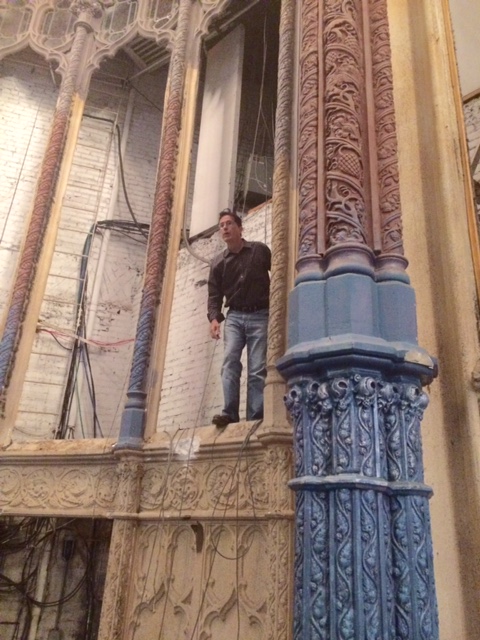 Stephen, standing in the place that he told you about.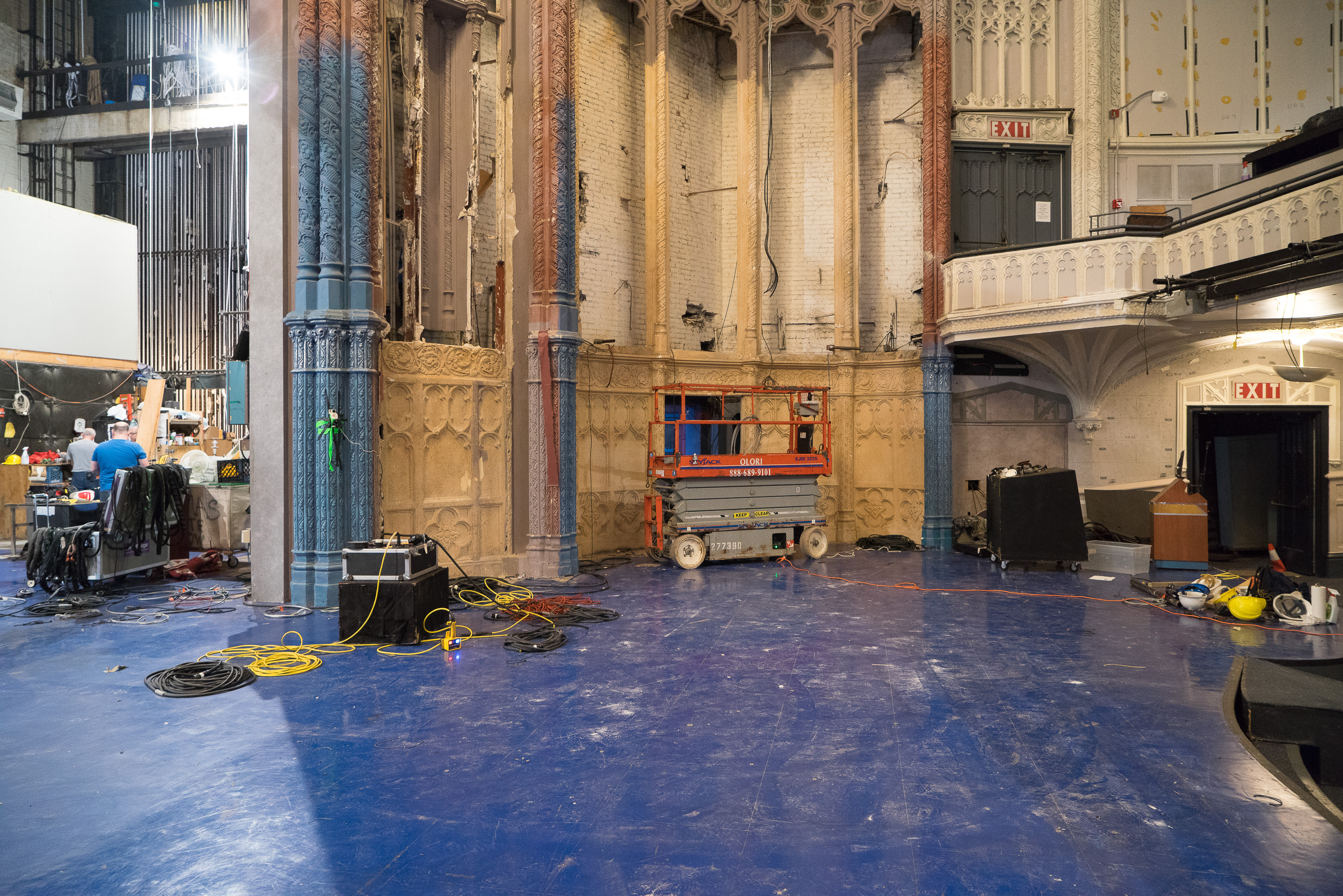 The Ed Sullivan Theater stage floor, pre-Zamboni.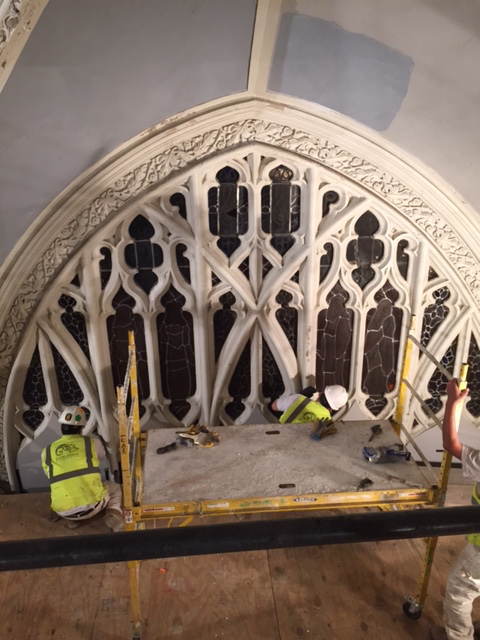 Original stained glass. It's taking these workers forever to get the stains out.